Graham's room was the very first room I painted in our house, and that's really about as far as I got in decorating it. Since we didn't find out his gender, I wasn't in a big hurry to finish it until he was born. Then he was born and it just didn't happen. I have plans for repainting it more of a neutral color and would love to completely redecorate in a more modern style. When Oh Susannah reached out to me about collaborating, it was just the push I needed to get started. Their site is full of adorable kids pillowcases, like this one about cookies!
I've used my affiliate links to show you my favorite Oh Susannah products!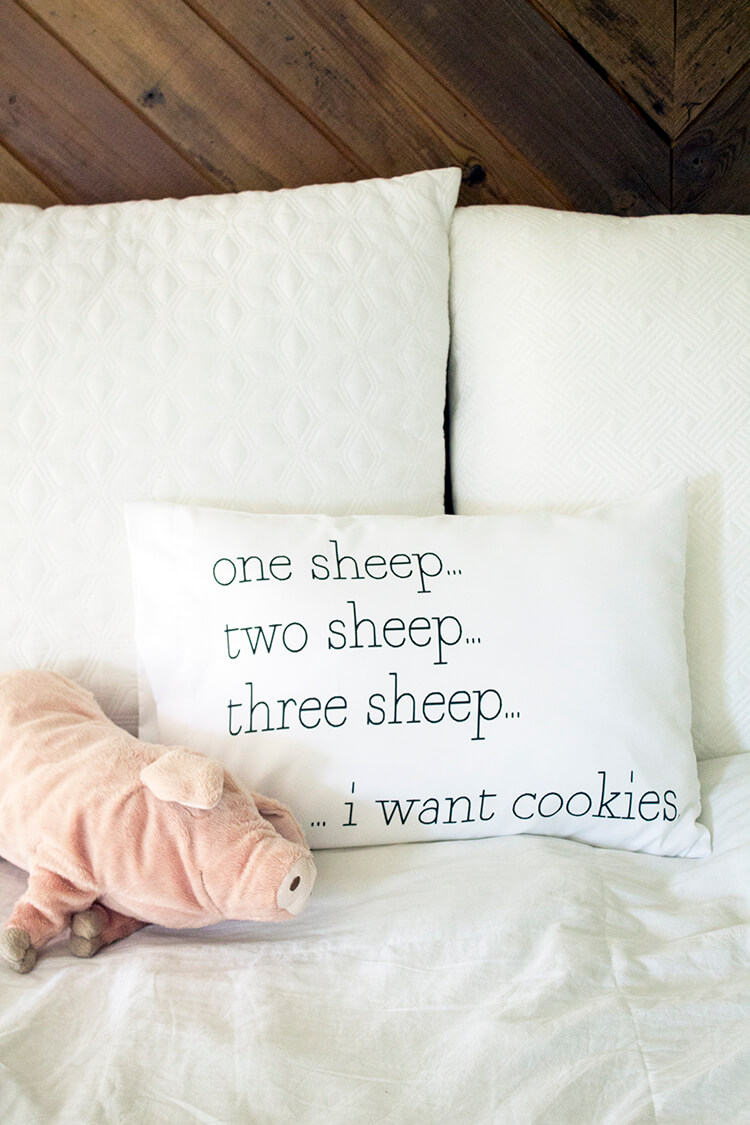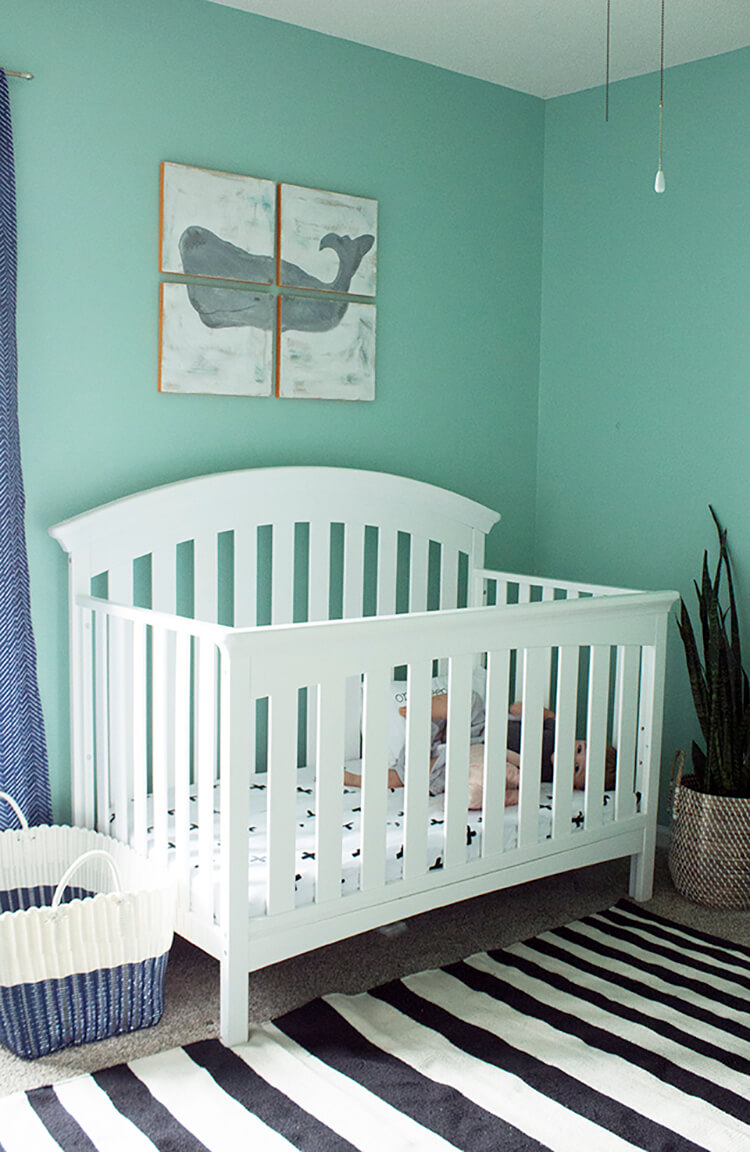 Graham's been coming to my bed in the middle of the night occasionally lately and he likes to steal my pillow. So you know how it goes…he's in my spot on my pillow and I get about 3 inches on the edge of the bed. I decided it was time to get his first pillow so maybe he'll use it in his own bed and can bring it to my bed when he ends up there so I can keep mine. We ordered this one and so far so good.
I absolutely love his new pillowcase. I love the simple black and white with a funny saying. It goes well with his current bright colored room and will be perfect when it's repainted too. They have so many cute ones to choose from it was a tough decision, but ultimately I decided his love for food earned him this one!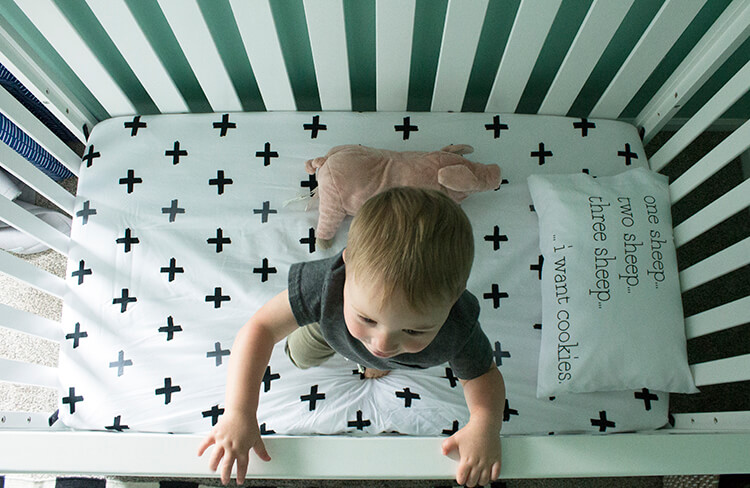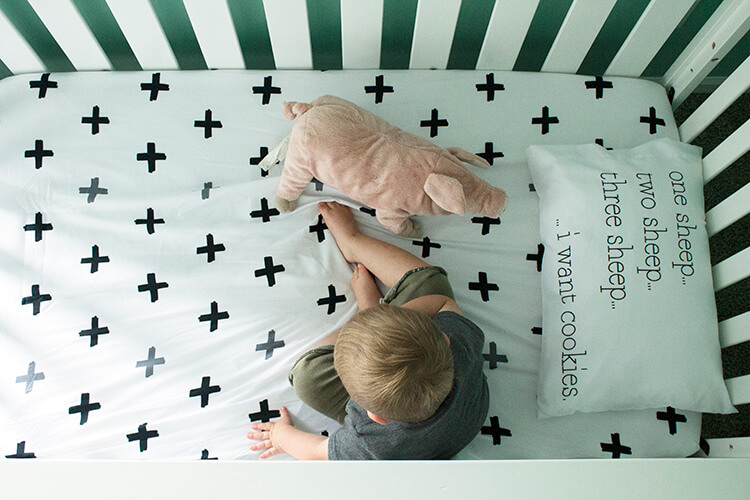 I mean just look at all of these…so cute! I kind of want to go ahead and get the aviator glasses and save them for when he has a bigger bed some day. Those are so fun. And the donuts make me hungry. (these pics are clickable if you find one you like!) And there's even more on their website.
They even have some fun pillow cases for adults. These were my favorites! They're so cheeky!
I'm going to end this by telling you how difficult it was to get photos while Graham was awake. Obviously I couldn't photograph his room during nap time, so he joined in on the fun. And he is definitely a little goofball. He wanted to be in his crib and was trying to pose for the camera. But he doesn't quite have the angles down yet, ha! It did result in some pretty funny pictures :)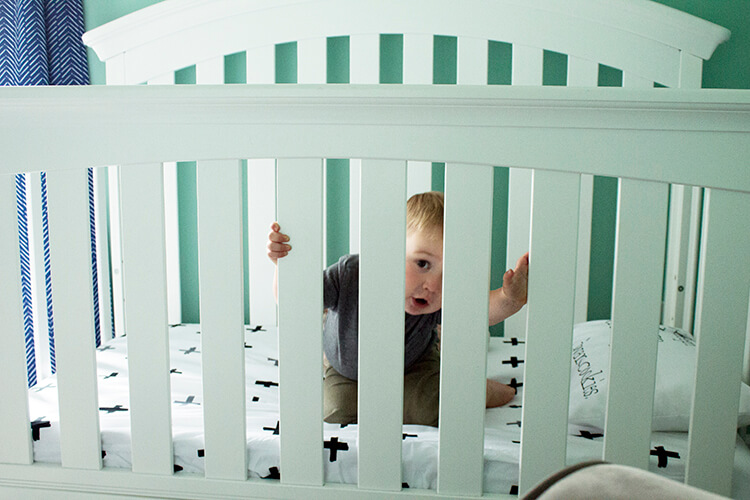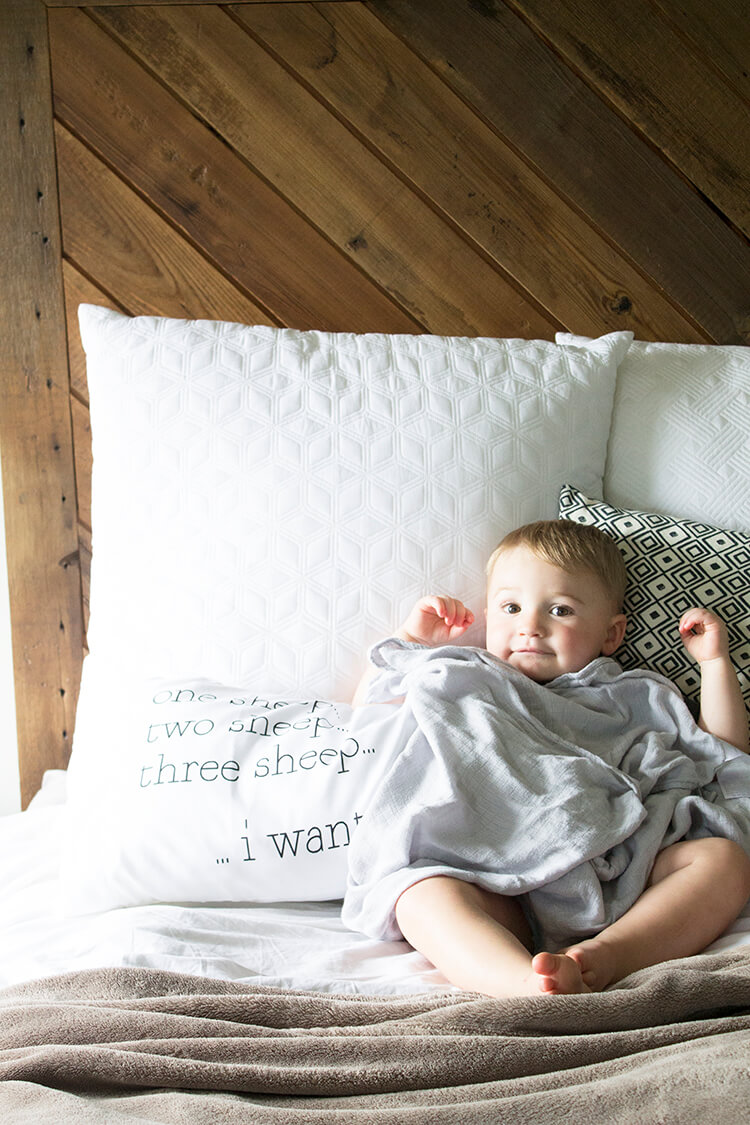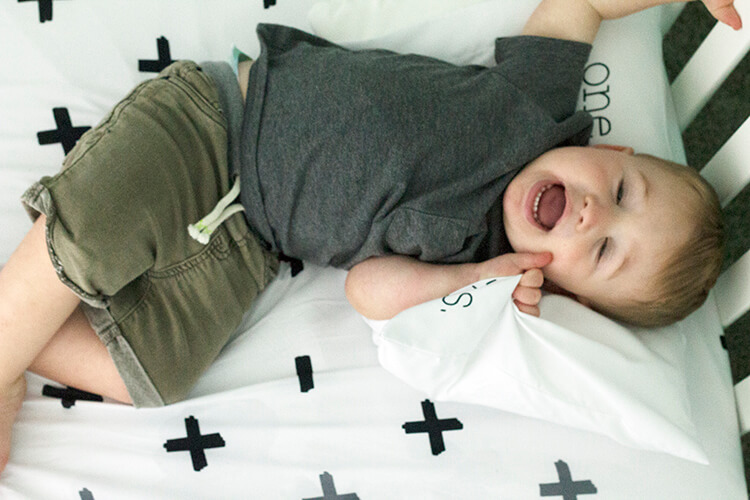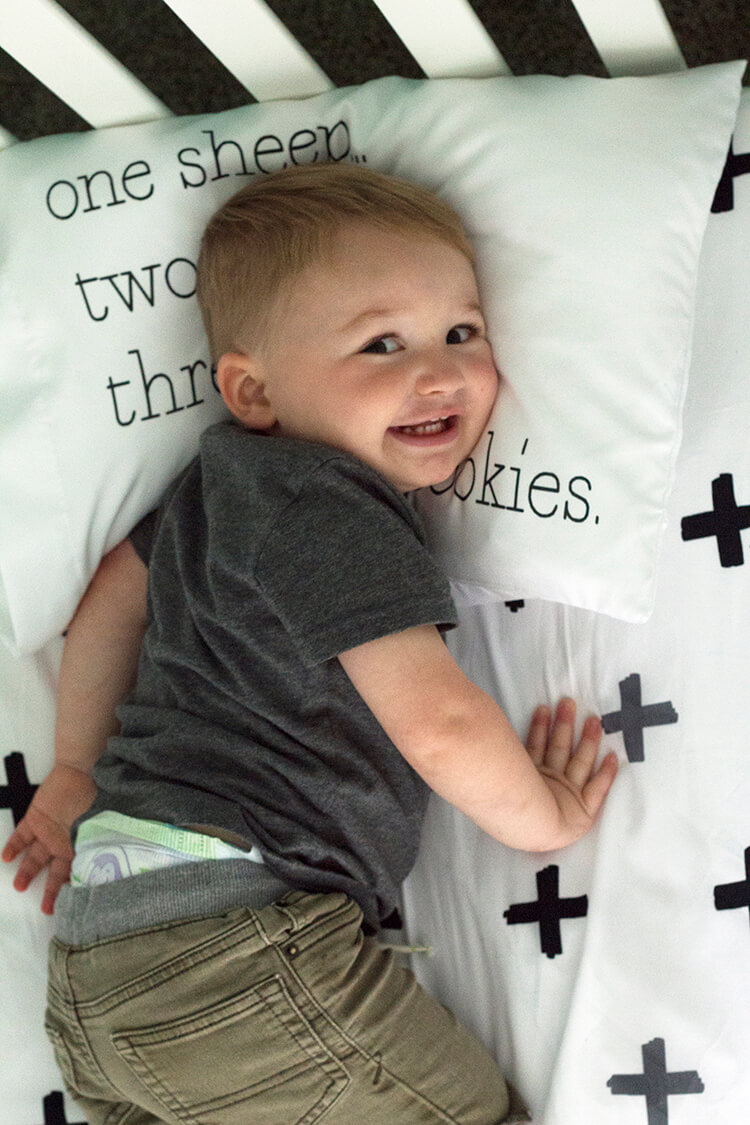 [embed_popupally_pro popup_id="7″]
If you like this post, pin it :)