If you're looking for an essential oil infused candle with seasonal collections, look no further than Chesapeake Bay Candle. They put out the perfect fragrances with each season and come up with new modern designs that enhance any home decor style! This post was sponsored by Chesapeake Bay, but the content (and love of these candles!) is my own.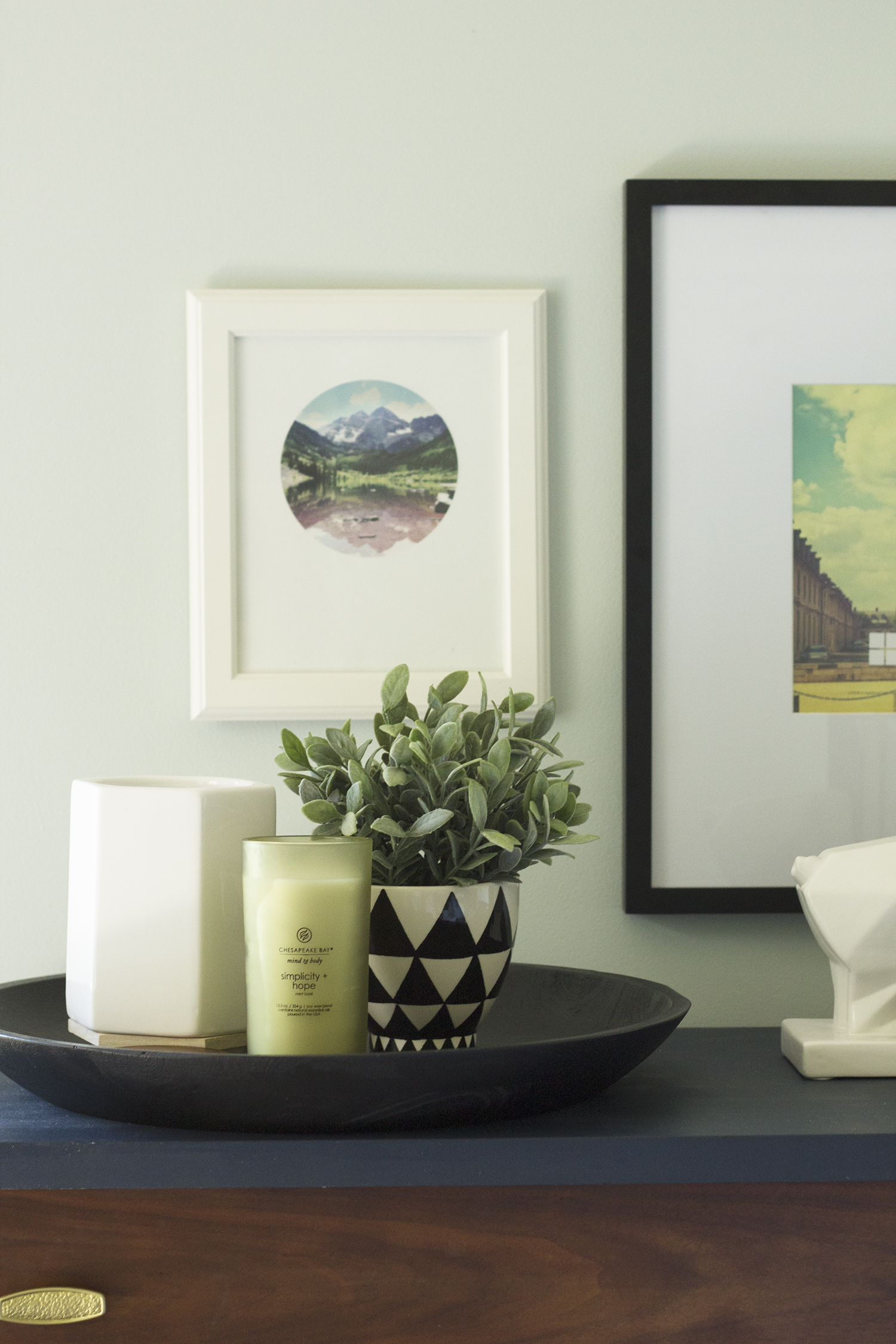 Lately I've been working to find little ways to set the tone for the day. A morning routine type thing. It's the little things that make or break your productivity. So I want to start my mornings off right with something soothing.
I tried buying a couple essential oils and I just can't get into them. I tend to forget I have them and the process of mixing them, putting them in a diffuser, etc is just more than I want to deal with. Also the diffuser needs to plug in, and frankly with chargers and everything else, it just seems like one more cord in my home. I love the idea of essential oils, I just can't seem to stick with them. So when I got the opportunity to try out the Chesapeake Bay Mind & Body Collection, candles that are infused with essential oils, I was all for it!
Simplicity is my jam and I have one of these candles in all the main areas of my home. They fit in perfect with my home decor and the scents are ah-mazing. They will be great all year round, but I feel like finding refreshing candle fragrances in the summer is challenging, but these are perfect!
The Mind and Body Collection from Chesapeake Bay Candle consists of 10 fragrances, including the strength + energy, simplicity + hope, balance + harmony, and reflection + clarity fragrances that I have. They actually come in jar candles (what I've got), reed diffusers and pillar candles. They were designed for people who are into living an overall healthier and simpler lifestyle. They're meant to help you pause and enjoy the simple pleasures of life.
I love that message so much and I can tell you that since getting these I've done plenty of pausing and enjoying them. They're so good!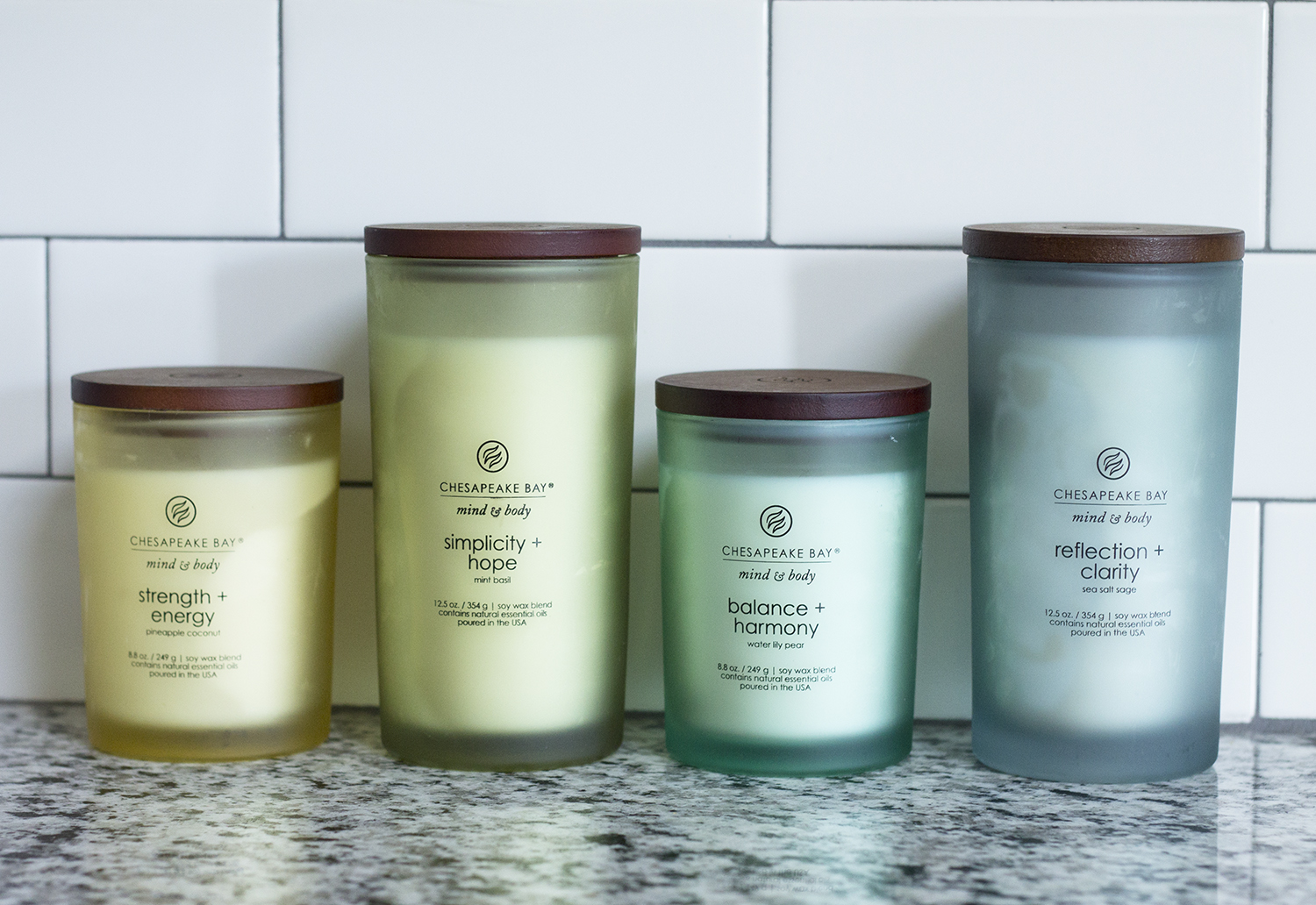 I'll show you the areas I've set these candles up in my home and how I'm using them. Each candle is made with essential oils that have specific purposes. So I had a lot of fun putting each one in the appropriate spot to get the most out of them.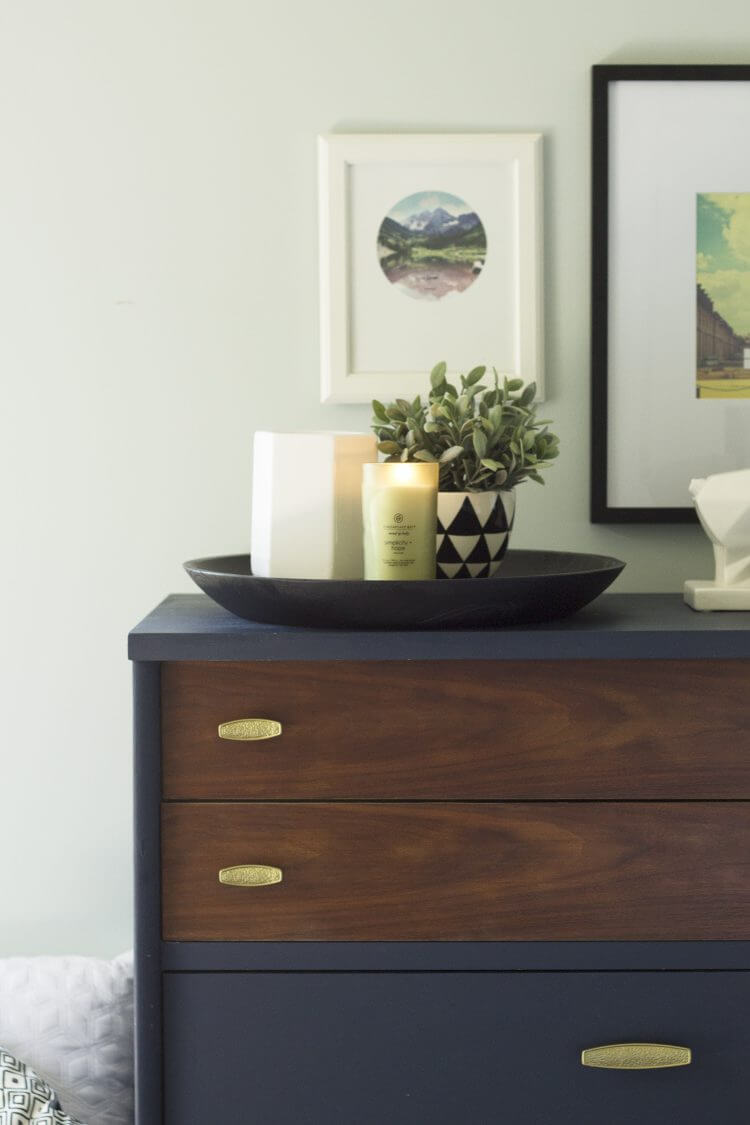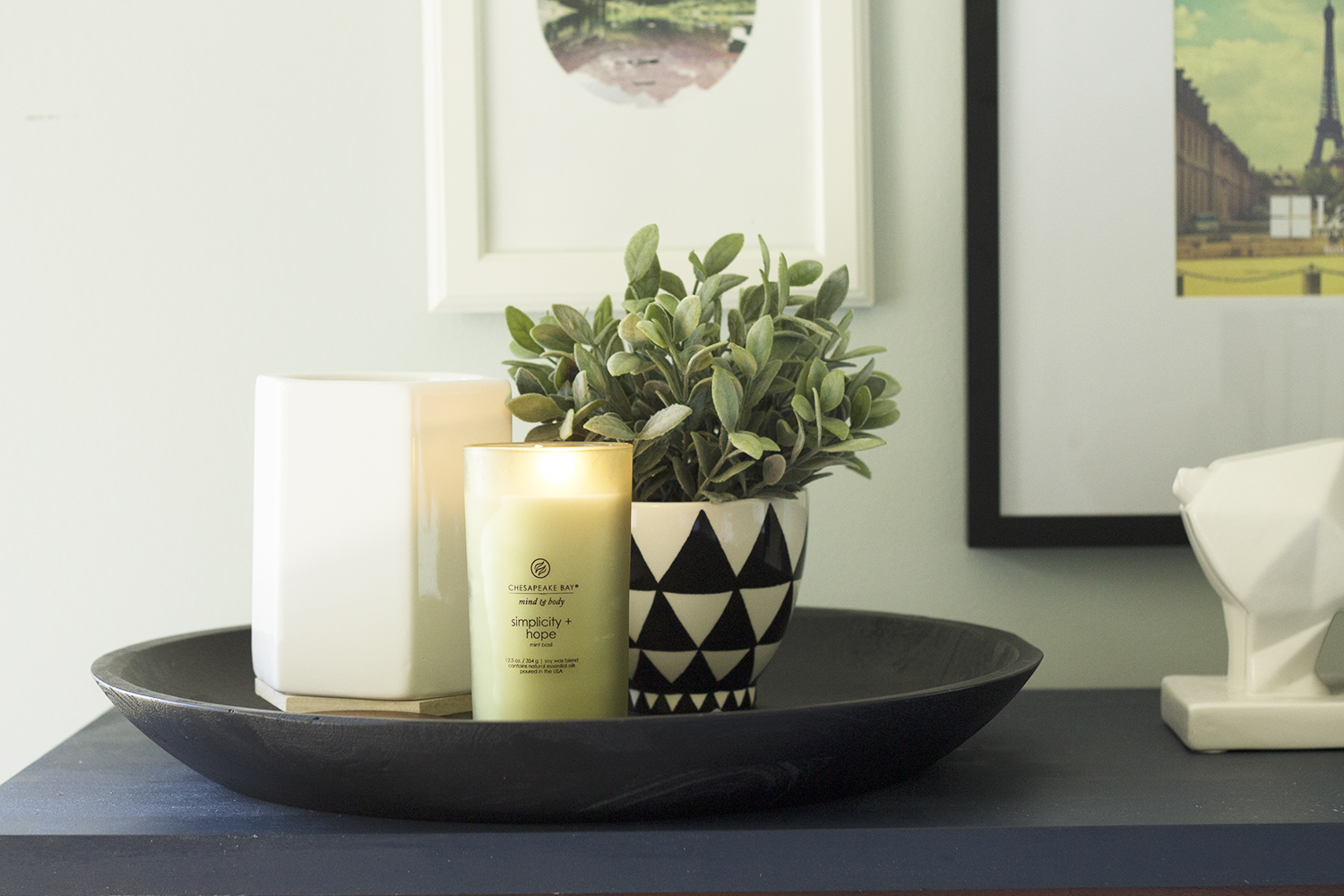 I decided to put the simplicity + hope candle in our master bedroom. I want my room to be a place where I can relax, so I thought it was fitting. It has a mint basil scent and is perfect for that spot.
I'm also happy to have it here because this is a space I'd been neglecting. It's been on my to-do to decorate for quite a while. I finally pulled together some things from around the house and I love how it turned out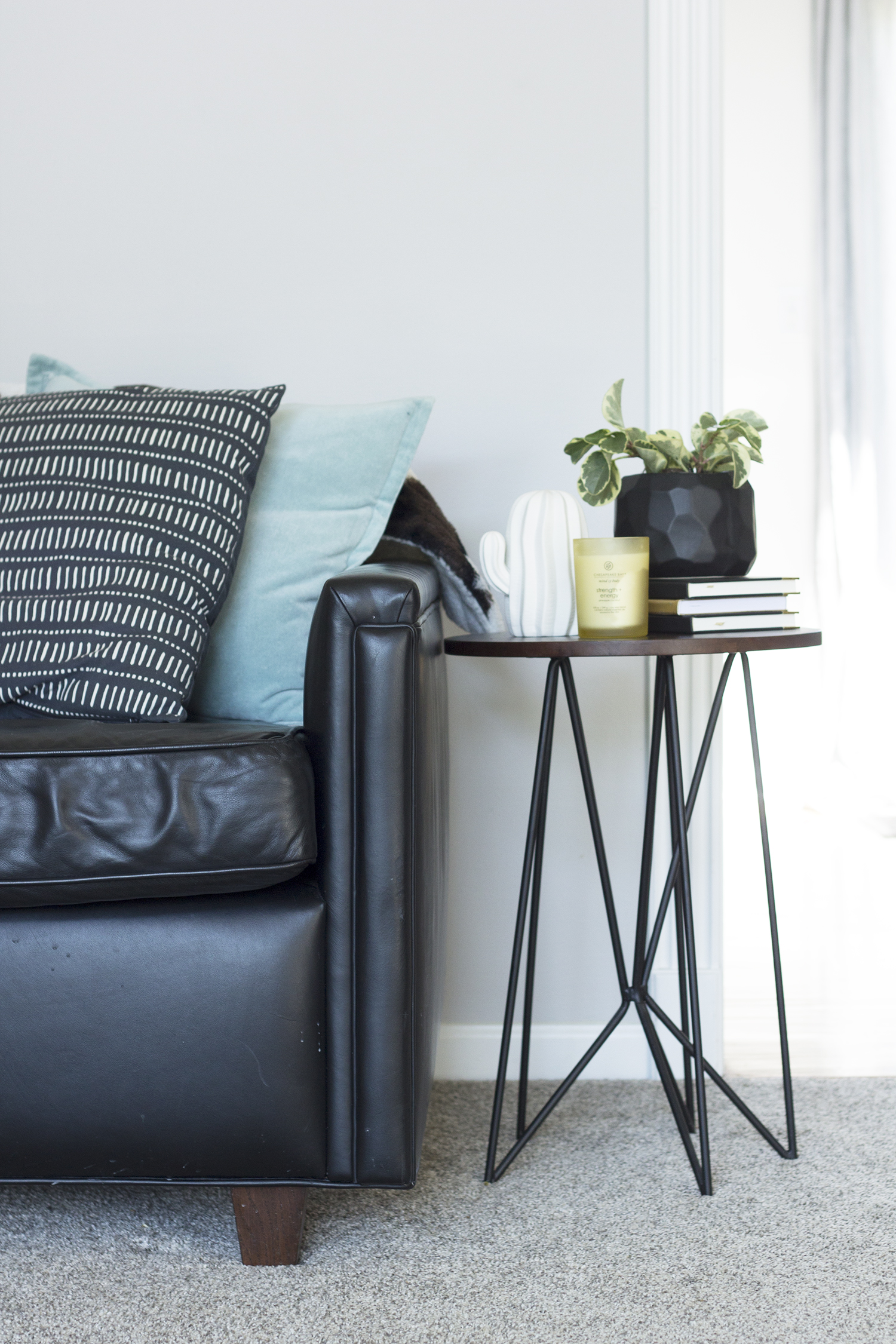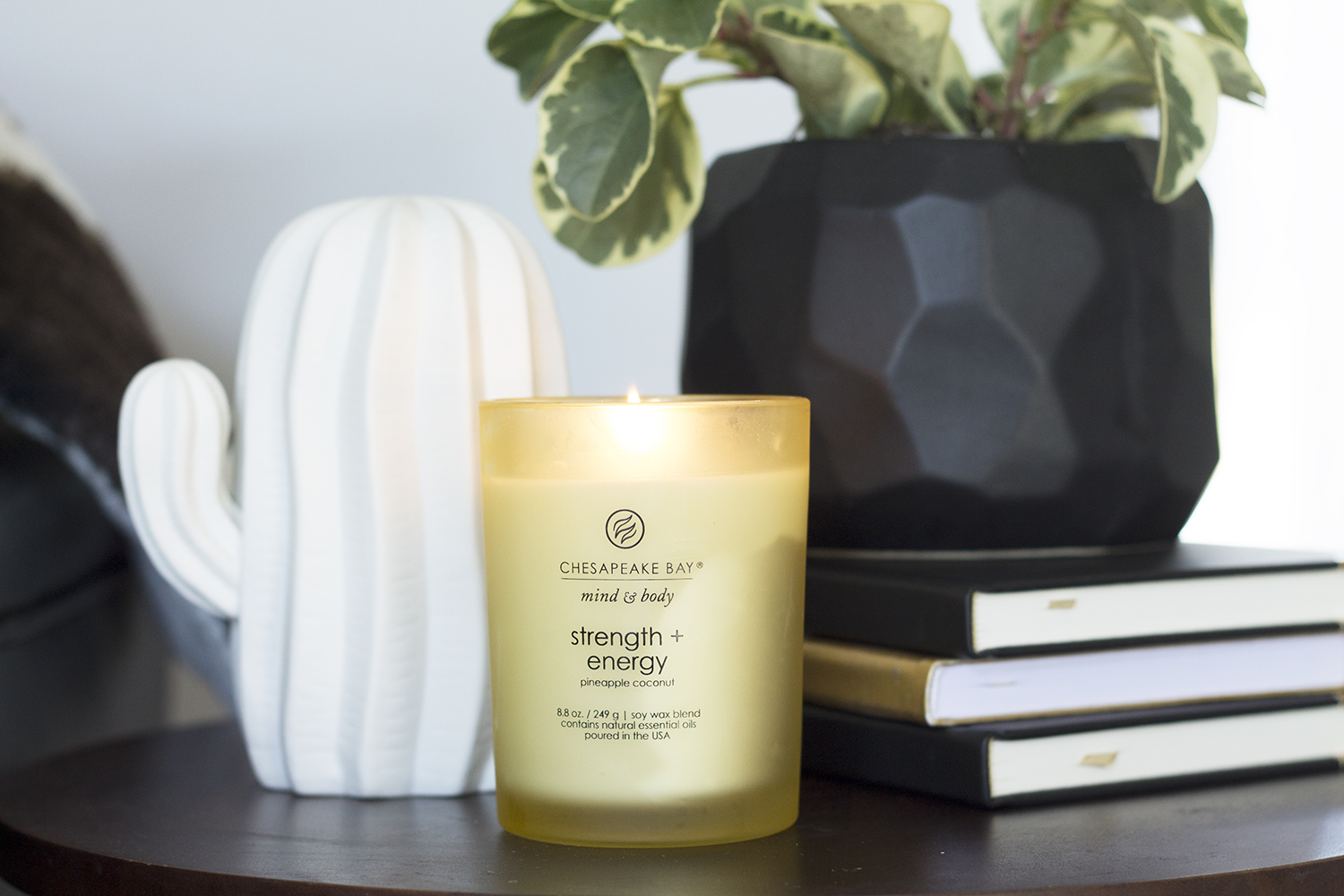 I put the strength + energy candle in our front living room, the place where I do a lot of work and Graham does a lot of running. He doesn't need any more energy, but I certainly do to keep up with him. This one has a pineapple coconut fragrance and it miiiiight be my favorite. I'm actually burning it right now. :)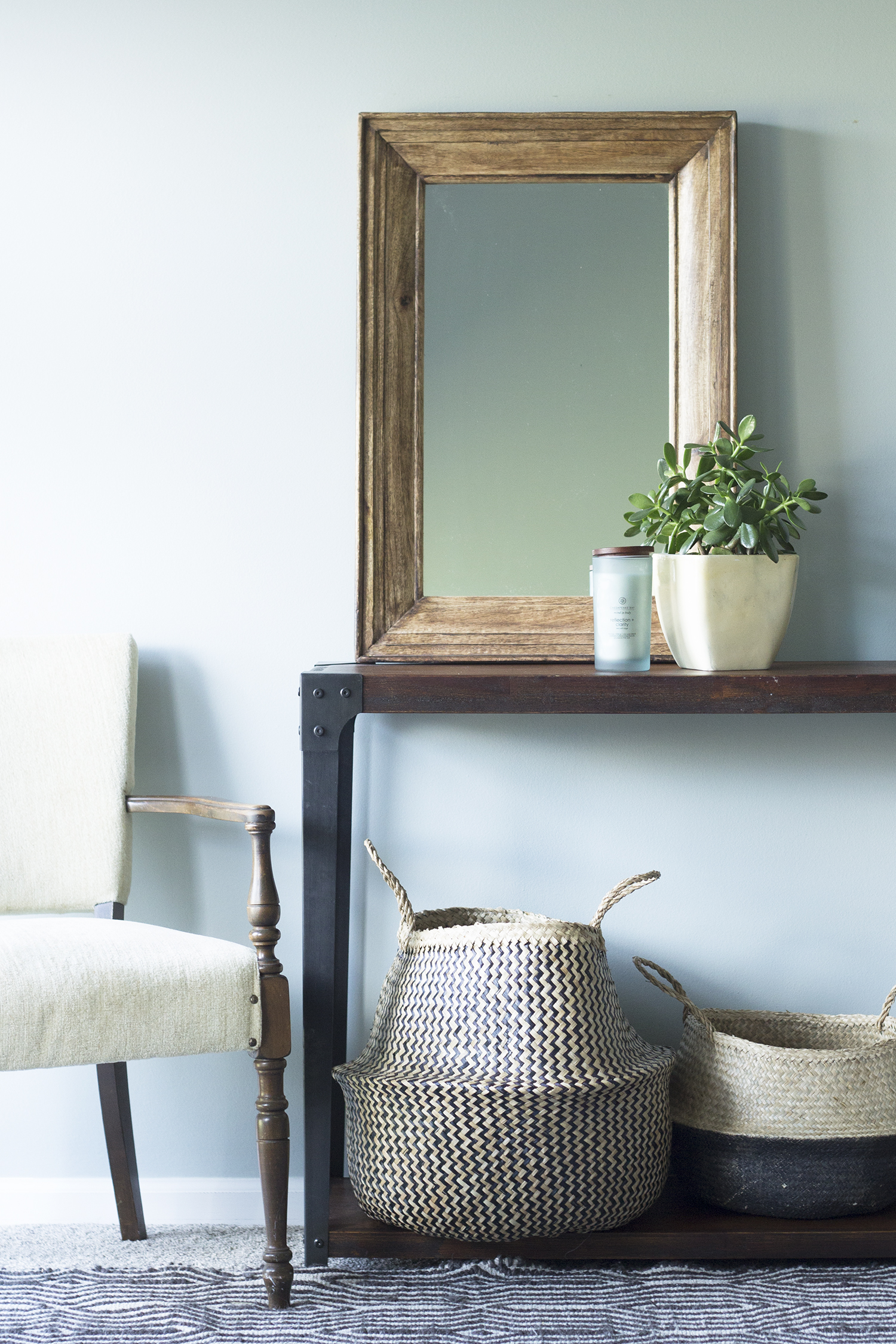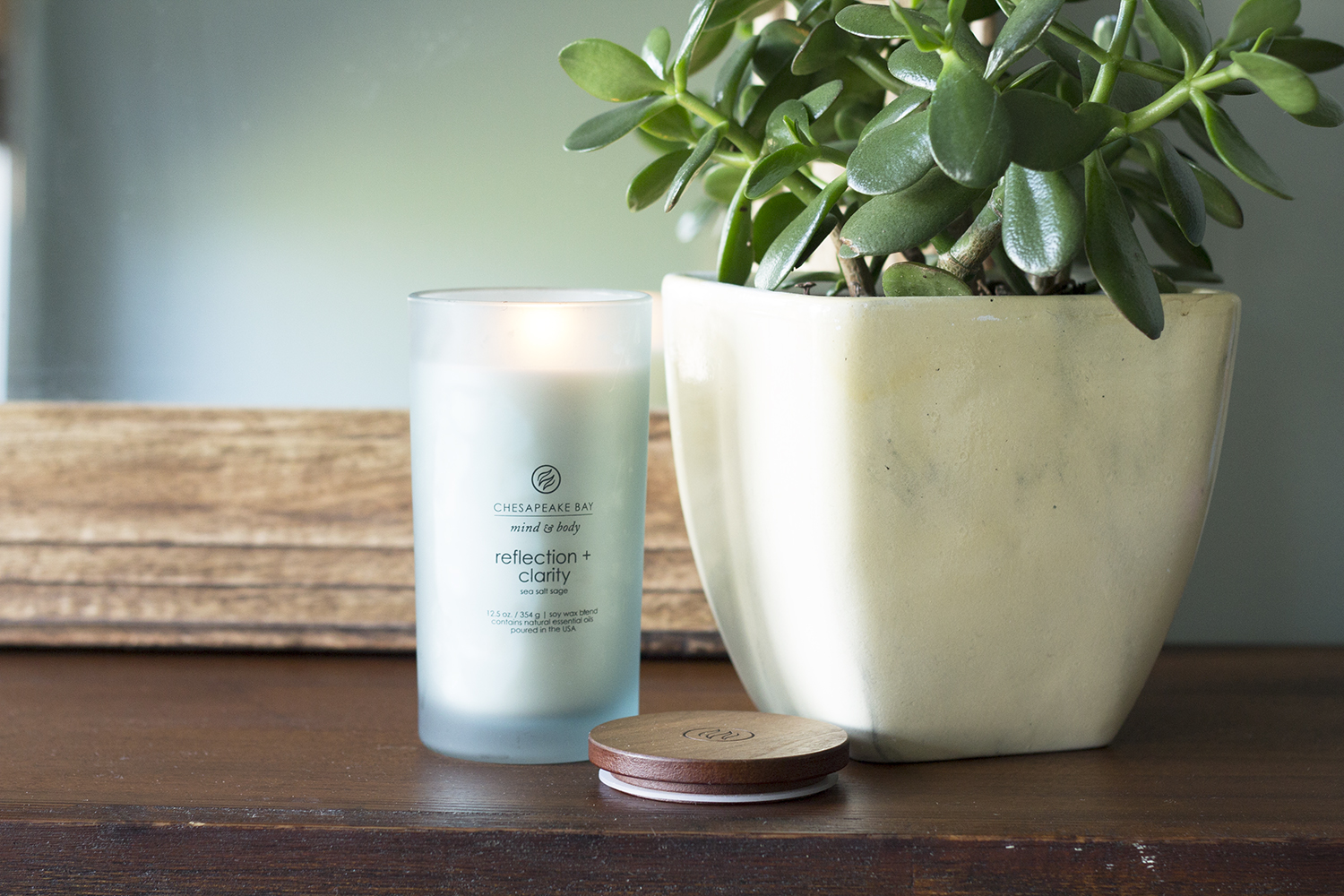 The reflection + clarity jar candle is living in our main living room. We spend the most time here so I think the relaxing sea salt sage fragrance is perfect in here. And you can see the wood lid the candles have – so cute!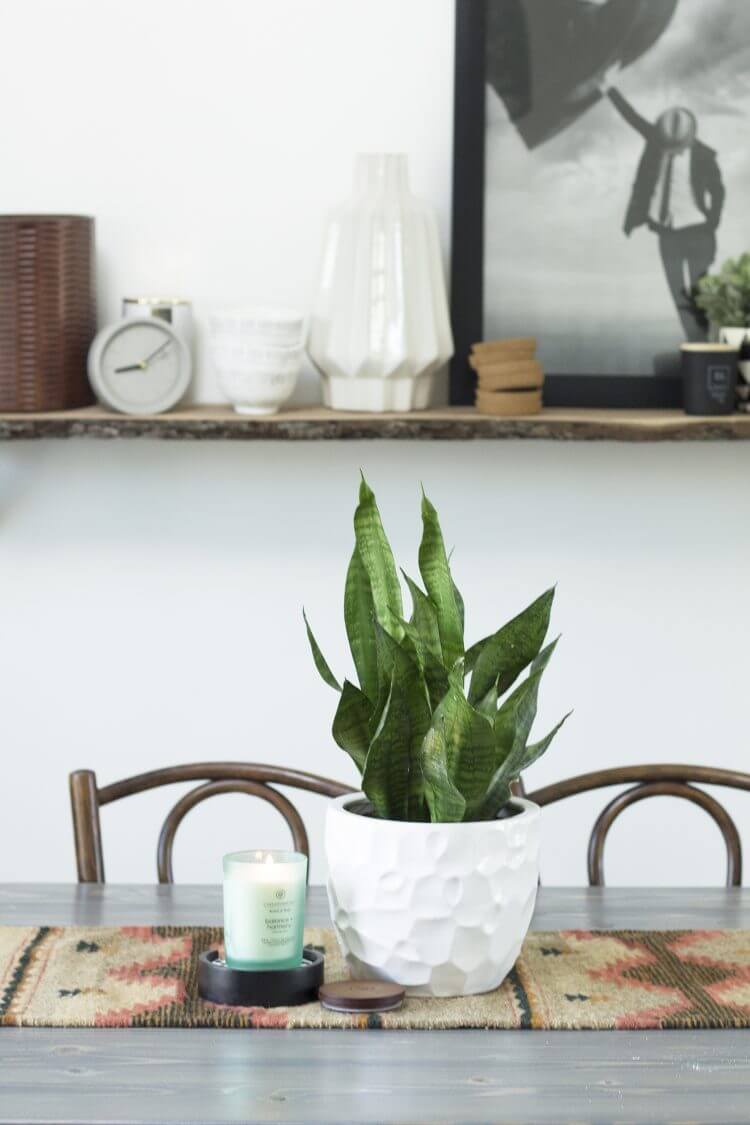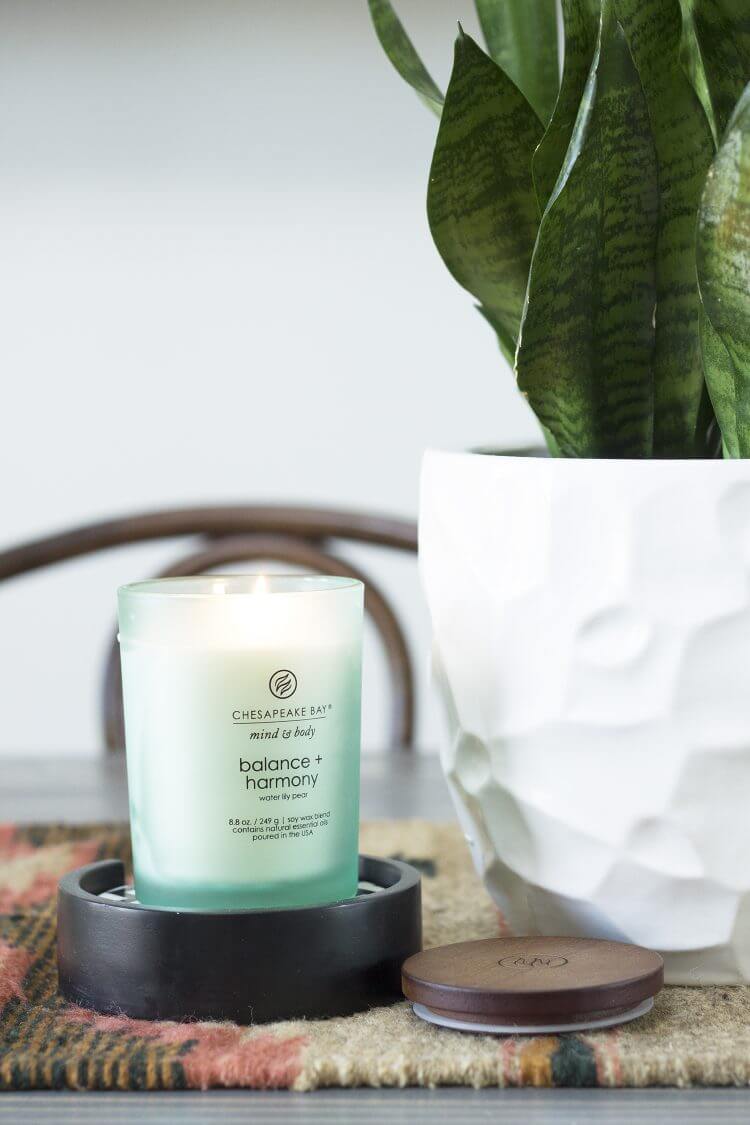 balance + harmony is in the kitchen, the chaotic center of our lives. I figure it's the space we need the most balance in. It's where people gather, meals are made, work is done and bills are paid. The waterlily pear scent is so fresh. It sets the perfect tone for the room.
It really is the little things in life. These wellness fragrances from Chesapeake Bay Candle are exactly what I was looking for to enhance my morning routine – and the rest of the day too. They're easy and smell so good that I'm burning at least one of them most of the time. And I'll take all the help I can get when it comes to creating calm in my home!
Want to see more Chesapeake Bay collections I've used in my home?