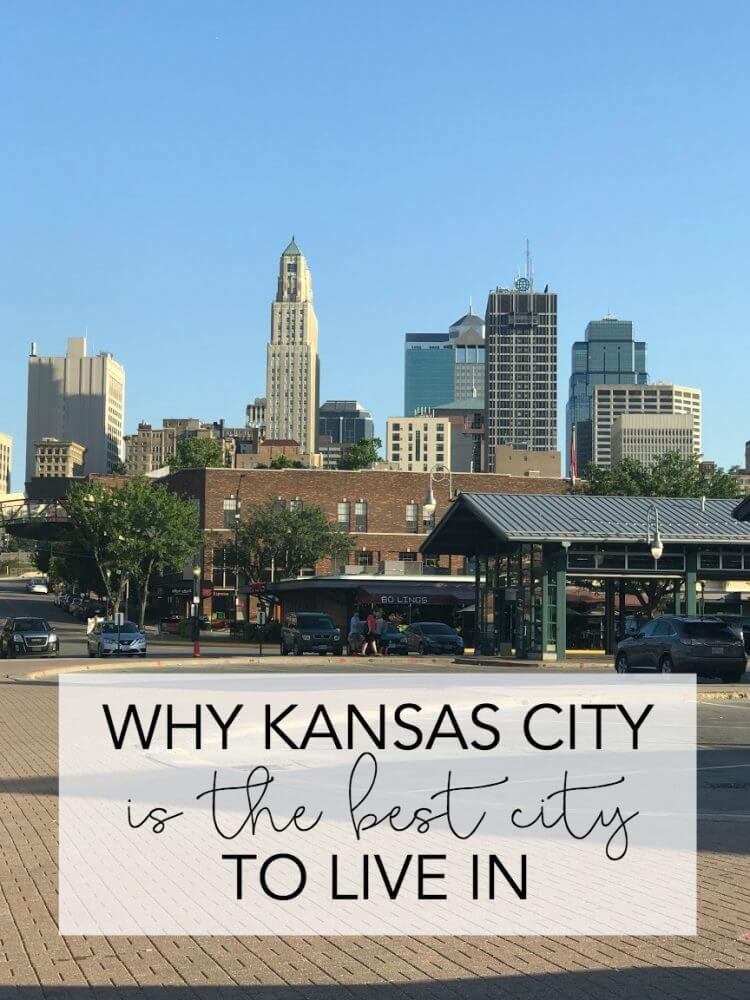 I've lived in Kansas City for nearly 6 years now. I grew up about an hour north of Kansas City in a small town, and this is the most logical place to move after college for jobs. Growing up, we visited KC fairly often. This is where we came shopping regularly and went to the occasional event, like Christmas lights on the plaza or a concert. Back then, I didn't realize how cool KC really was. But since moving here, I've done a lot of exploring and have an entire list built up of why Kansas City is the best city to live in.
The best part about it is there is SO MUCH to do here. 6 years of exploring, and there's still so much I haven't seen or even heard of. But I wanted to share my favorite places that I frequent now.
The Northland
I live in the Northland. This is basically everything north of the river. I actually live as far north as you can get in KC, in the Liberty area. It's definitely a suburban area that has it's pros and cons, but for me it's super convenient to jump on the highway and head to my hometown, so we love it up here.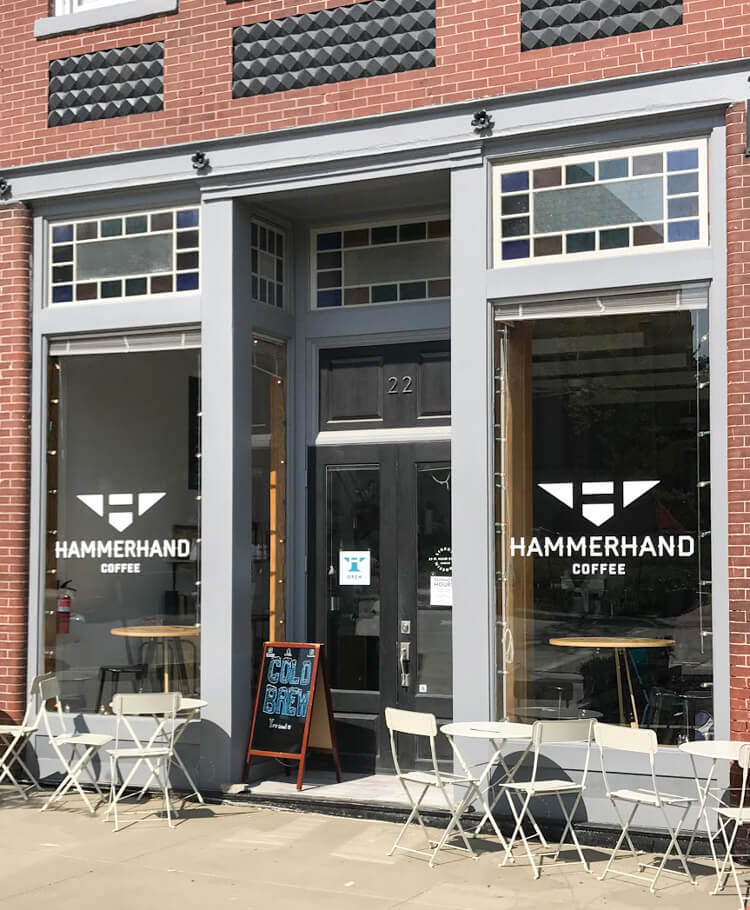 Liberty has it's own historic downtown that is fairly small, but new hip businesses are popping up all the time and it's a great place to grab some food and do some local shopping.
I love this little coffee shop Hammerhand Coffee Co. where I've started hanging out to work. Some of my favorite shops right off the square in Liberty are Wild Juniper, Nickel & Suede and Catfish & Tater. I love supporting local small business owners here and it's just nice place to spend time.
The West Bottoms
The West Bottoms was the first thing I fell in love with in Kansas City. The area is known for it's vintage revival and is full of amazing old factory buildings that have been repurposed into a shopping experience full of vintage furniture and home goods.
The area comes alive during First Fridays – the first weekend of the month that includes a Friday – and there are floors and floors of things to shop. Local vendors work all month to find/make/restore anything and everything and you can't possibly see it all in a weekend.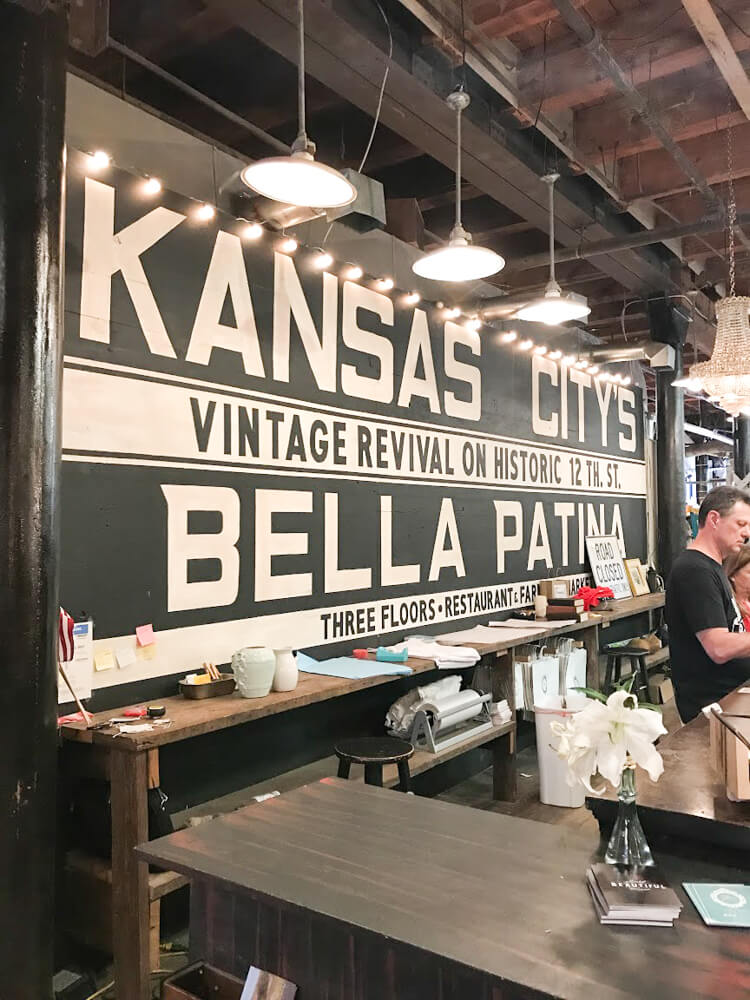 I actually started my blogging career by painting furniture and was a vendor at Bella Patina. Some of my other favorite stores are Goldie & Myrtles, Varnish & Vine and The Space.
The other reason to visit the West Bottoms during First Fridays – the food trucks. So much good food. You can also find amazing food trucks in the Crossroads district on Food Truck Fridays.
The East Bottoms
Similar to the West Bottoms, the East Bottoms are another area of old buildings, train tracks and now some really awesome places to eat and shop. I can't have a post about Kansas City without mentioning BBQ (although I'd need an entirely different post to cover all the best BBQ places in KC) but Pigwich is really good.
This trailer is attached to their butcher shop, The Local Pig, and you order right at the window and eat outside.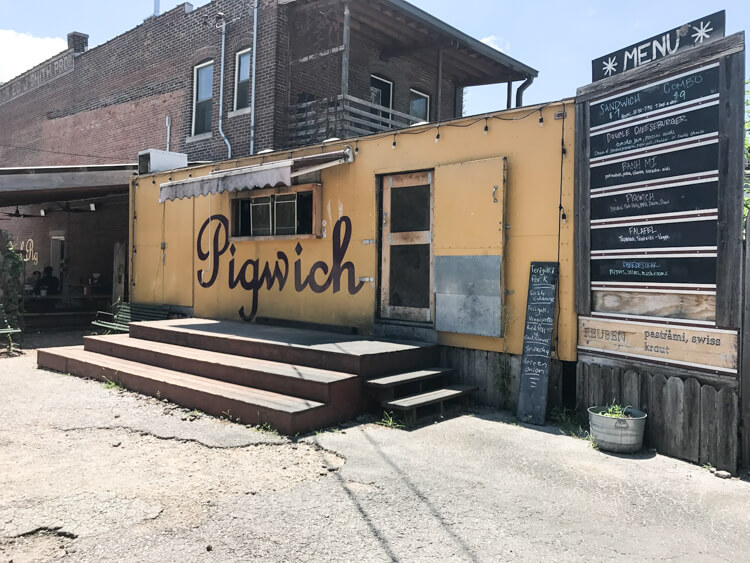 Then you can walk right around the corner and visit Urban Provisions, a cute little boutique full of handmade goods from local artists. I love little boutiques like this, they're always so trendy! There are also some other bars in the area and I have no doubt more cool stuff with continue to pop up here.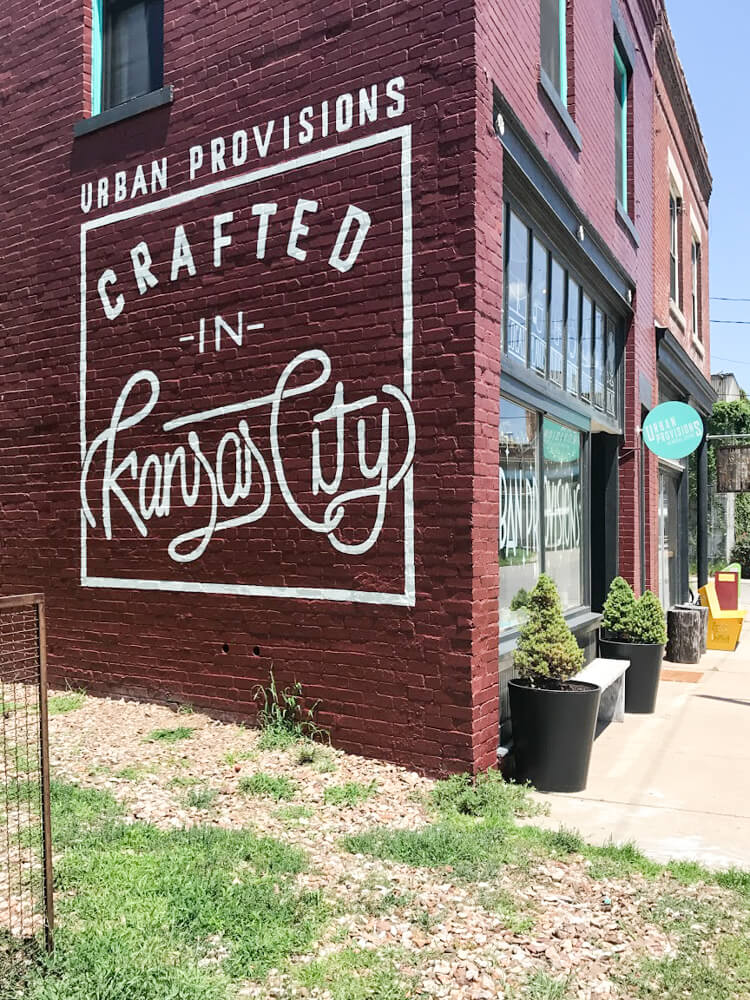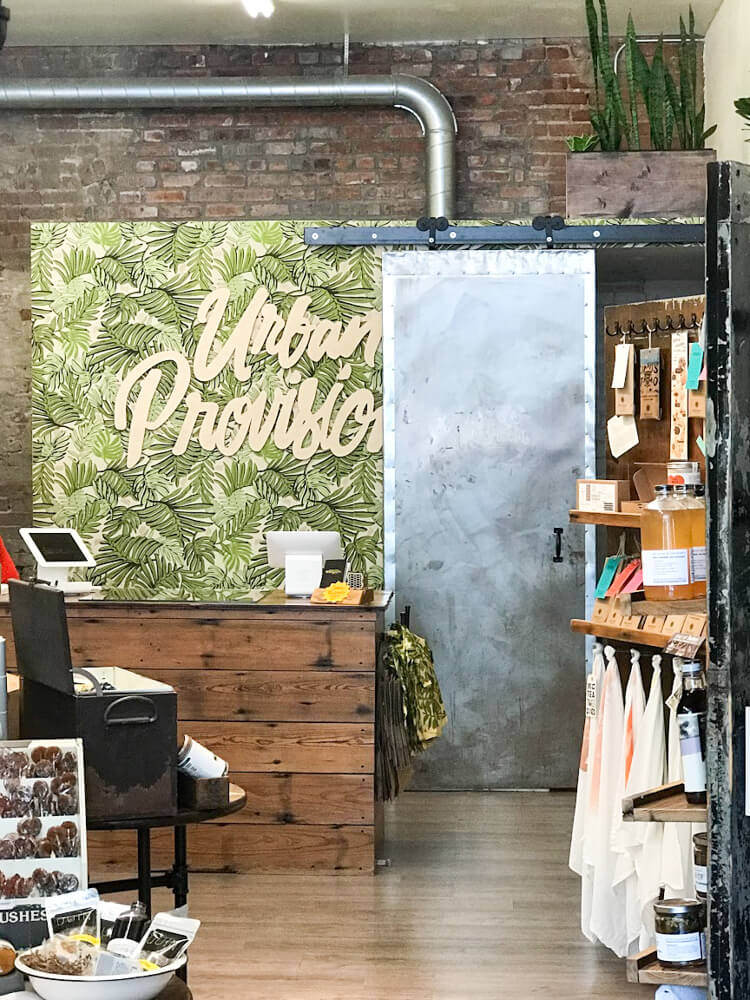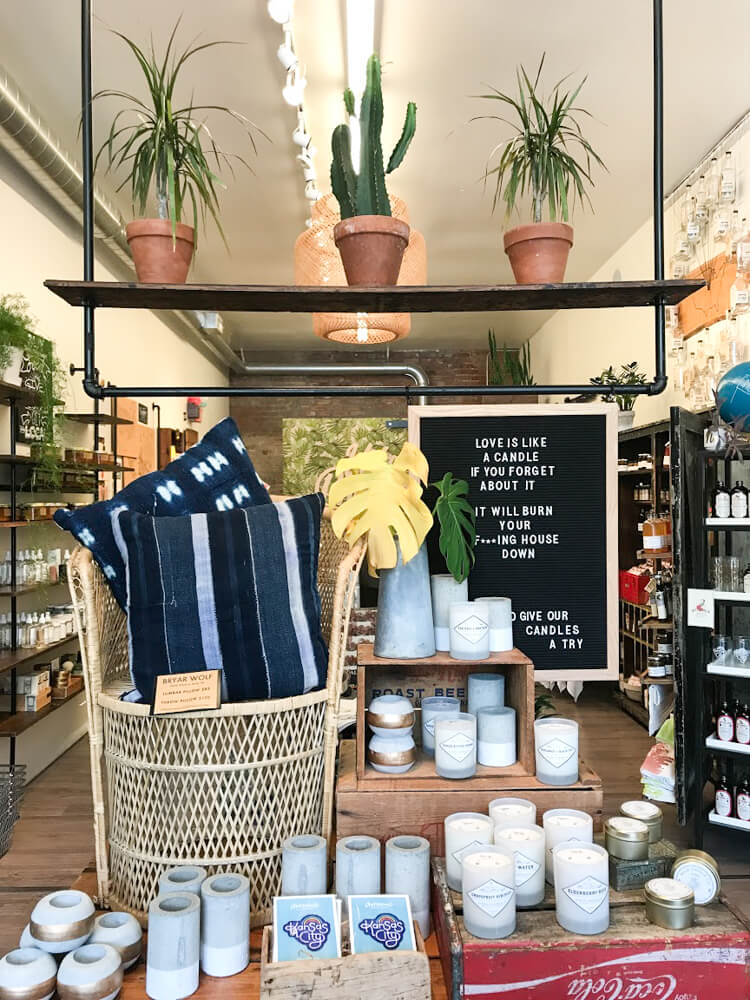 City Market
City Market is another awesome area super close to downtown. (At this point I feel like I need tell you that I'm directionally challenged so you're probably better off consulting a map than listening to me try to explain where things are located.)
Every Saturday when the weather is nice there is a farmers market and flea market. You can buy all sorts of fresh produce at the farmers market and there are different restaurants with food from all around the world in the strip surrounding the market. If you're looking to experience something new, this is a great place for it.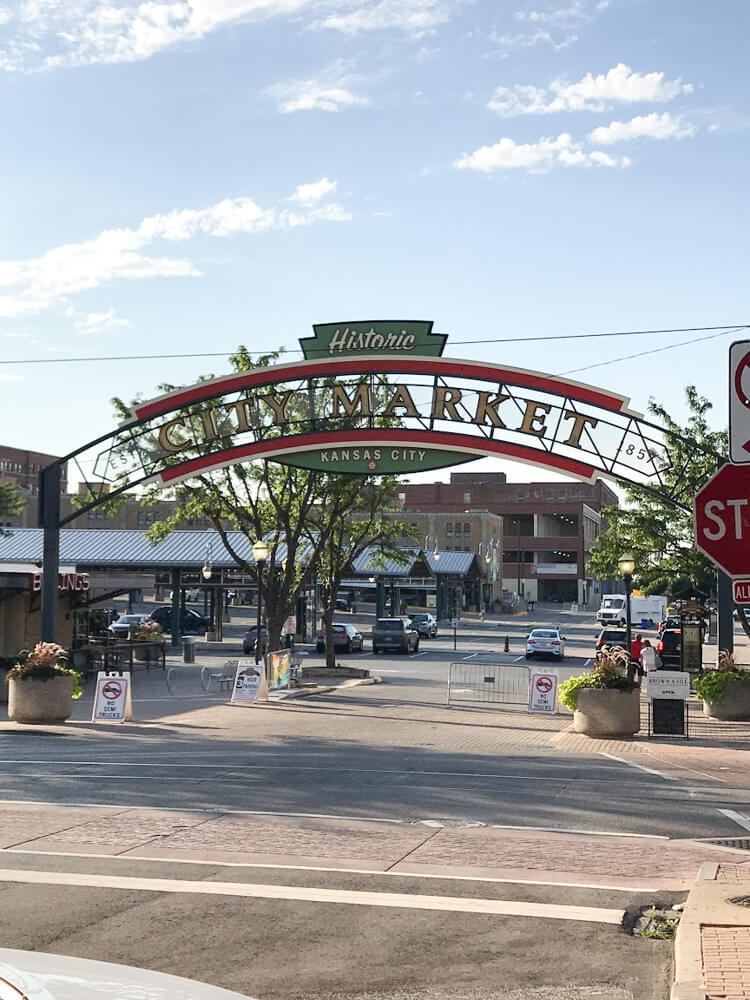 This is also where the Steamboat Arabia Museum is, a steamboat lost in the Missouri River in 1856 and not recovered until 132 years later. They actually found it buried in a farmer's field. To figure out how that happened, you'll have to visit the museum and hear the full story and see the artifacts that were perfectly preserved for all those years!
There's a lot more to do in City Market like jump on the new Kansas City Streetcar and eat great food at restaurants like Harry's Country Club.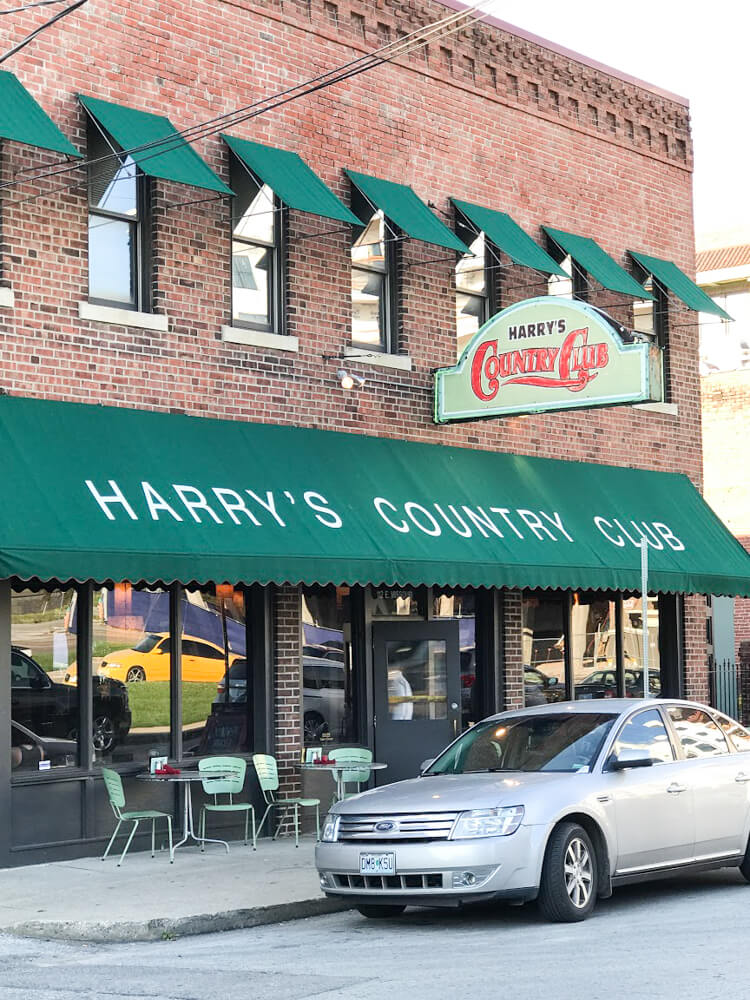 Shopping and Nightlife
The Plaza, Wesport, Zona Rosa, Brookside…there's unlimited areas with great shopping, food and nightlife around KC.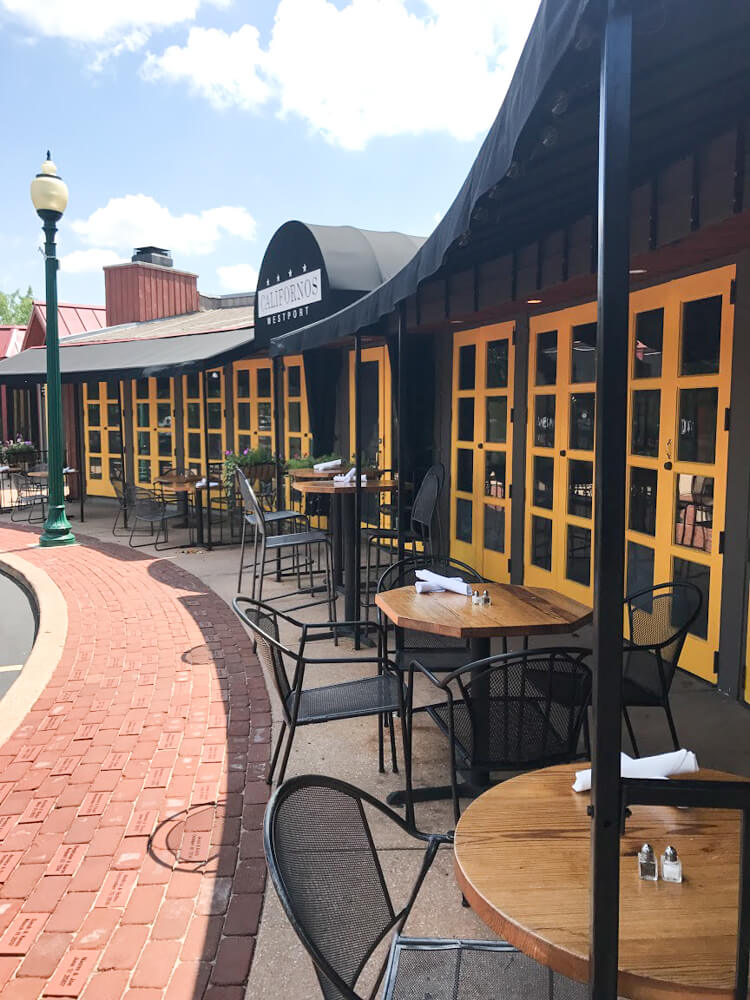 Parks
The amount of parks in Kansas City is insane. The city is actually pretty spread out, which allows for a lot of cool places for everyone to enjoy nature. This is Roanoke Park, and here is a comprehensive list of the best Kansas City parks.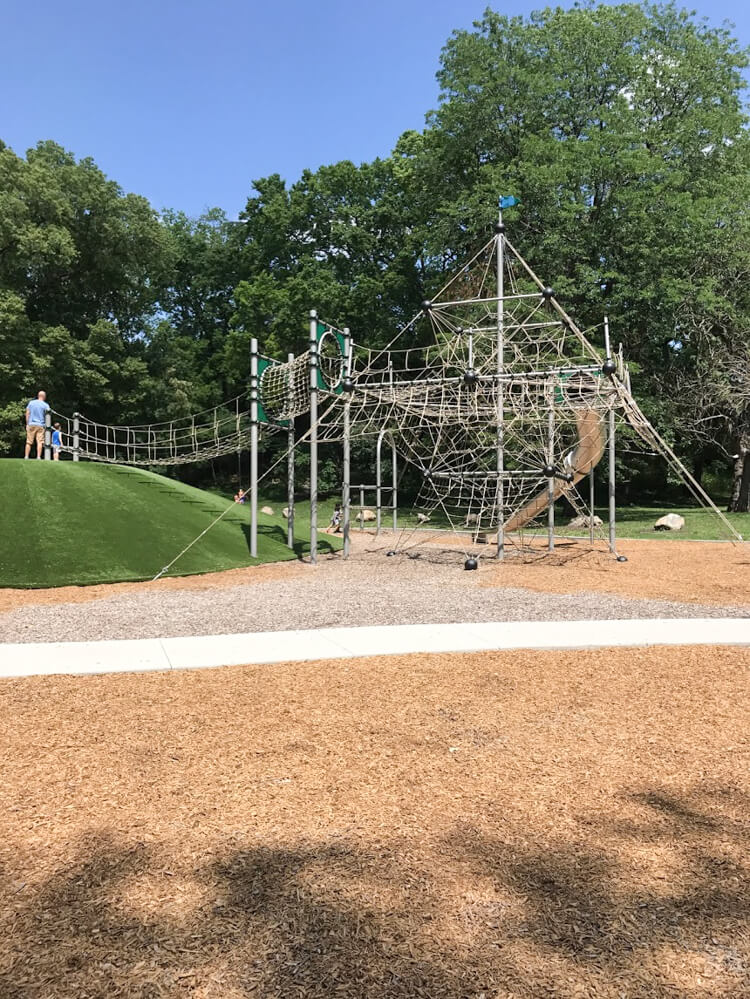 Why Kansas City is the Best City to Live In
The biggest reason this city is so cool is that my list here doesn't even start to touch on all the amazing things KC has to offer!
Here are some other lists that will convince you that KC is a place you need to live, or at least visit.
25 best things to do in Kansas City
The ultimate guide to eat and shop in KC
City of Fountains – find them all here
33 free things to do in Kansas City
Hidden KC
Where to find Kansas City's coolest walls
11 things you can't miss in Kansas City
5 awesome Kansas City hiking spots
9 awesome experiences to have in KC before they go mainstream
Why I love the Northland
Ok I have to stop here. BUT SO MANY COOL THINGS!!!
If you are looking to move to Kansas City, check out ForRent.com's guide to Kansas City, as well as other cities they have determine to be the best cities to live in!