Today I'm going to share a few of my furniture thrifting tips with you.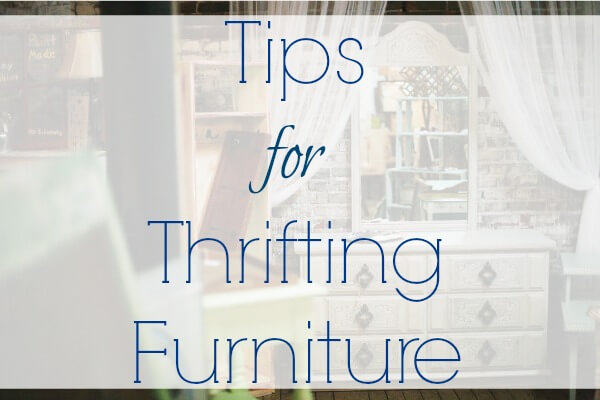 1) Real wood is the way to go.
Unless you're shopping for a specific chair or something a little different, let's just assume that most of the time you're looking for a dresser or a table or a cabinet to repaint. I've learned there is a difference between real wood and particle board. Real wood is easier to paint, easier to repair and much more sturdy.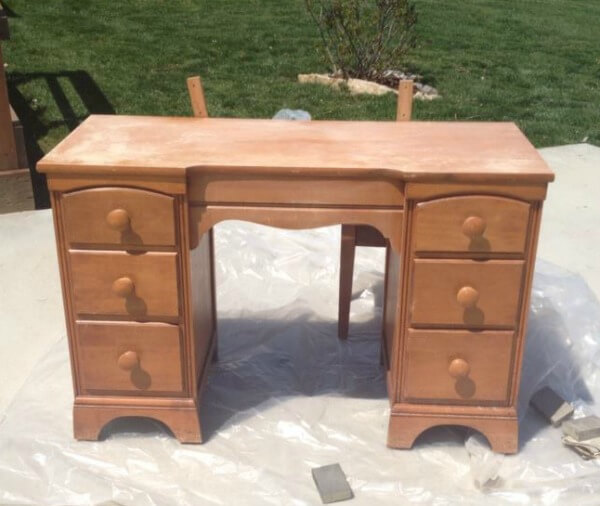 2) Thrift stores aren't always the first place to look.
Now that shabby chic has become super popular, thrift stores have jacked up the price of every piece of furniture made out of real wood. If you only check out the thrift stores, you'll end up spending way more on a piece of furniture than you have to/should.
3) Never underestimate the power of garage sales.
For the most part, there is just a bunch of junk at garage sales. Especially when you're looking for furniture made out of real wood, not particle board. But sometimes it's a lot of fun to go from garage sale to garage sale and try to find hidden treasures. One time I spent an entire Saturday garage saling with my sister and we came home with lamps, picture frames and quite a bit of other stuff for under $30.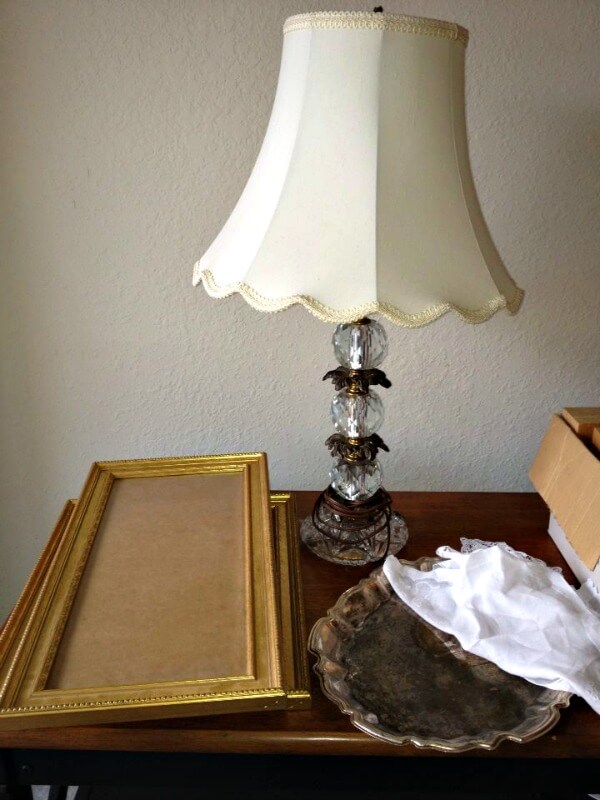 4) Estate sales are like golden garage sales.
So this may be a bit morbid, because usually they are the product of someone dying, but families are also willing to get rid of everything for a lower price at estate sales. Be sure to go to the ones ran by the family and not the ones ran by estate sale companies, the companies generally have higher prices. The best thing about estate sales is that they are selling everything, not just things they're willing to throw away like at garage sales. This means there is more potential to find bigger, nicer furniture.
5) Don't entirely give up on thrift stores.
While I don't think you should spend all your time there, checking in at thrift stores from time to time can earn you some pretty great scores. I got this dresser I now use as my TV stand at a thrift store for $4.99.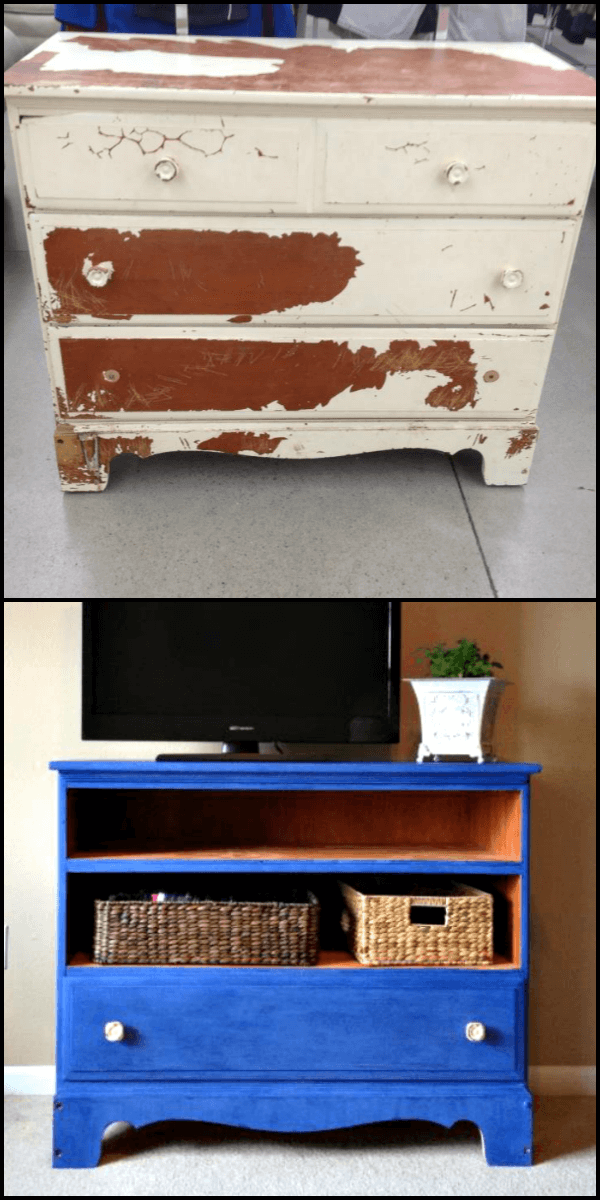 6) Don't be afraid to ask for a lower price.
The first time I did this I was terrified. I was at an estate sale and decided to buy a bedroom set that consisted of a dresser, a chest of drawers, and a night stand. They had it priced for $200. After debating with my boyfriend and making myself super nervous, I offered them $125. They accepted it before I could finish saying my offer. That's when I knew I should have gone lower. They practically would have paid someone to haul that set out of the house. And don't feel bad about it. Most of the time, people just really want to get rid of their old stuff.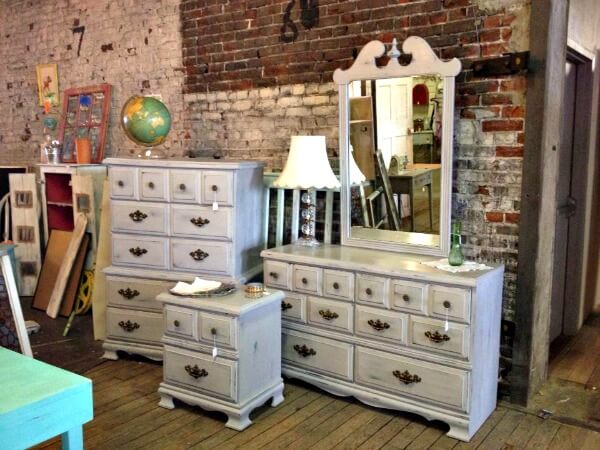 Hopefully these tips help you in your next search for a hidden treasure, whether it's to add that perfect touch to your living room or find the perfect nightstand for your bedroom. If all else fails, ask your friends and family if they have any furniture they'd be willing to get rid of. Actually, maybe you should start with that step!
Do you have any tips to add to the list?