I swear there are more Mondays than any other day of the week. Yuck!
Today I'm going to share the cute way my cousin, Katie, announced the birth of their first son!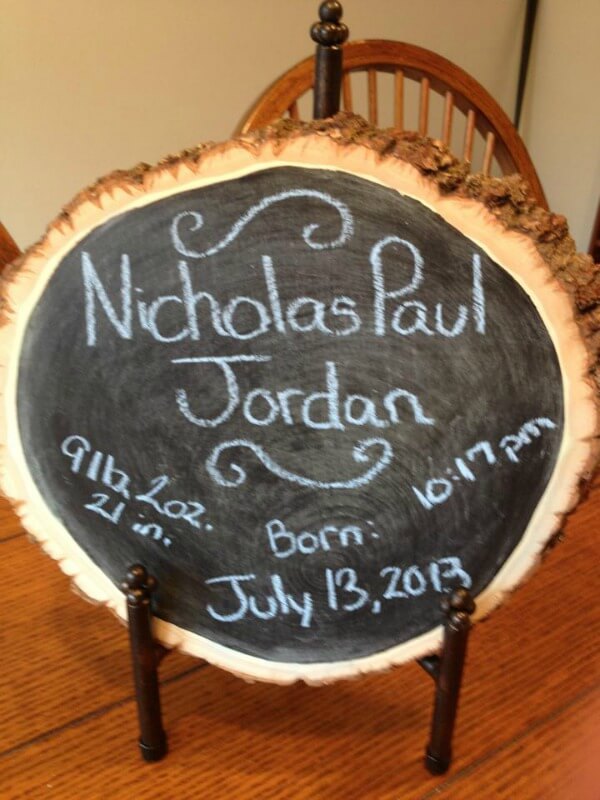 I saw her post this on Facebook a while ago before he was born (with nothing written on it yet) and told her I definitely wanted to showcase it on my blog. It's super cute and super easy.
You can get all the supplies you need at Michael's or any other craft store.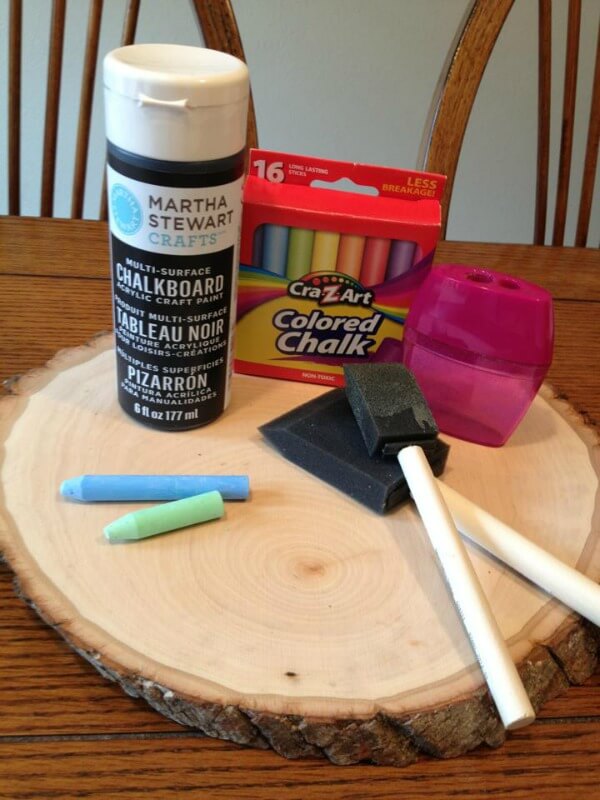 You'll need:
– Tree trunk board (I actually thought maybe she used a real true trunk when I first saw it and wondered how that came about. Then I felt stupid when I realized of course you can buy that and everything else at Michaels.)
– Chalkboard Paint
– Foam Brush
– Chalk
– Pencil Sharpener
I think the directions are probably pretty self explanatory. Katie put on 4 coats of chalkboard paint even though it only called for 2 just to be safe, and sharpening the chalk makes it easier to control your handwriting.
And what kind of heartless blogger would I be if I didn't include a picture of the guest of honor, Nicholas?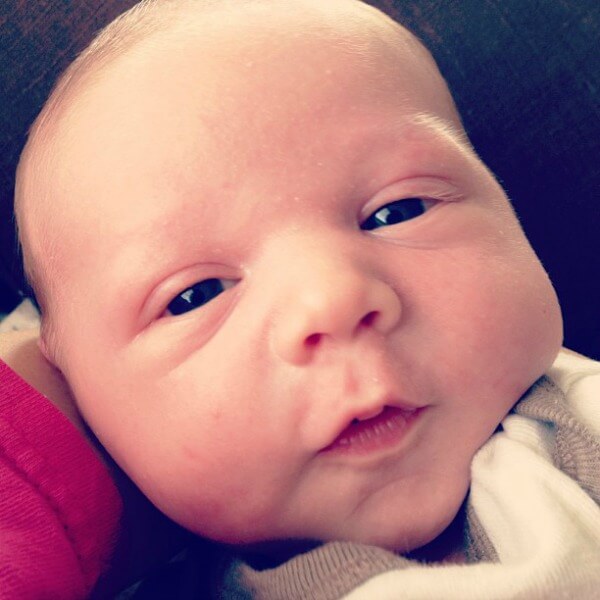 Thanks for sharing your project, and your baby, with us, Katie!