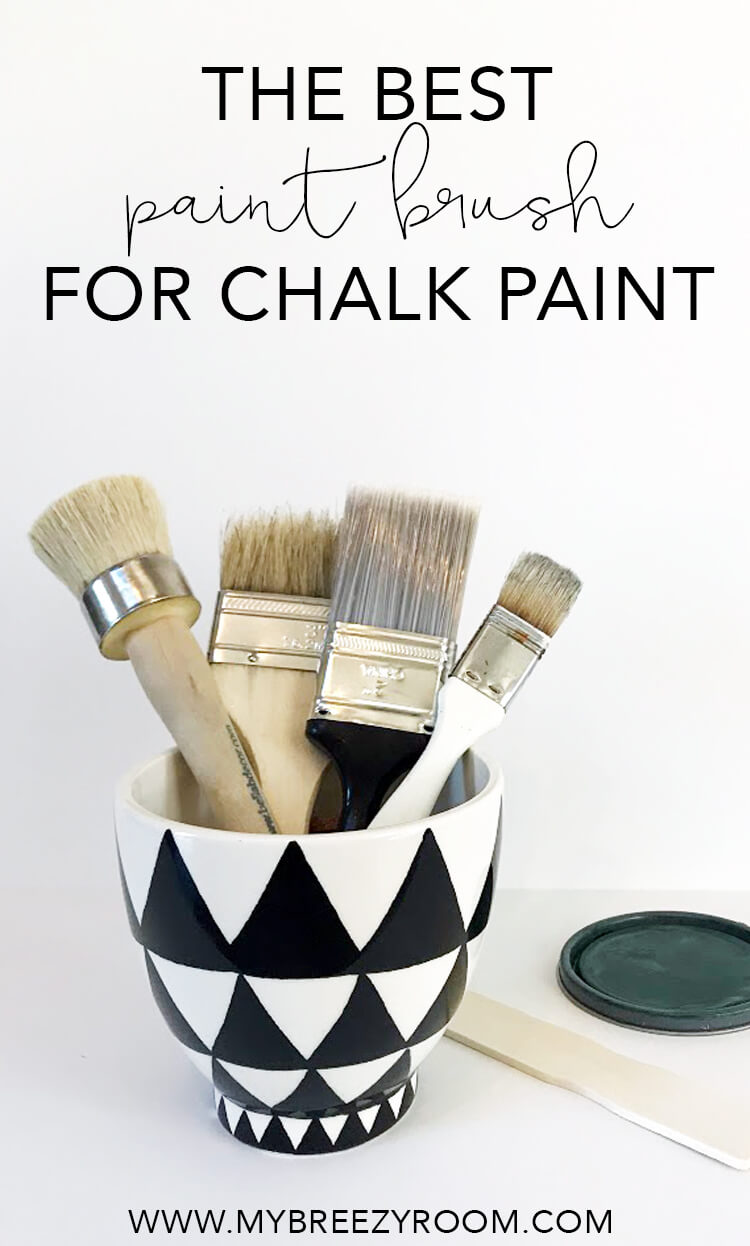 When I first starting using chalk paint, all I heard was "Yah, it's expensive, but it lasts FOREVER!" Ok – obviously that's not all I heard about it, but you catch my drift here. Then you buy the absolute best paint brush for chalk paint for around $30 and expect amazing results.
Even with the best paint brush, it wasn't lasting forever for me. I'd paint 2 pieces of furniture and use up almost 10 sample jars. I had a decent brush, I followed the directions, I didn't understand what the problem was.
I do remember when I took a class on chalk painting, the instructor who also sells the paint mentioned how she uses these really cheap brushes.
The first time I needed more than one brush so I could work on multiple projects at a time, I went out and bought one of these cheap chip brushes because I didn't feel like spending more money on a "good" brush. I just figured, this will work.
Well work it did, because that was one of the most even coats of paint I'd ever applied with chalk paint before. AND I didn't use near as much paint as with the recommended chalk paint brush.
I don't know the exact reason why these cheap chip brushes work better for me. My personal (uneducated) opinion is that because the brush is thinner, it's not soaking up near as much paint as my "good" brush did. It's applying a thinner coat of paint, which in turn makes it a more even coat. (You can also add some water to your chalk paint to make the consistency thinner and that will help too.)
To be fair, you might/probably will end up with a few bristles that fall out while painting. I just pick them out as I go and touch up the spot. It really doesn't bother me too much.
What is the best paint brush for chalk paint?
Cheap chip brushes.
The best part is, you can buy 24 of them for under $12 (and get free shipping this affiliate link!). And even though some people throw them away after using them, I wash them out a time or two and reuse them a couple times before throwing them out.
Do you have any tips about paint brushes or techniques that have worked best for you?
UPDATE: I actually don't use chalk paint anymore. Find out why here. But I still love using these brushes for oil based products!
If you liked this post, pin it!