This shop has been compensated by Collective Bias, Inc. and its advertiser. All opinions are mine alone. #TryALittleGoodness #CollectiveBias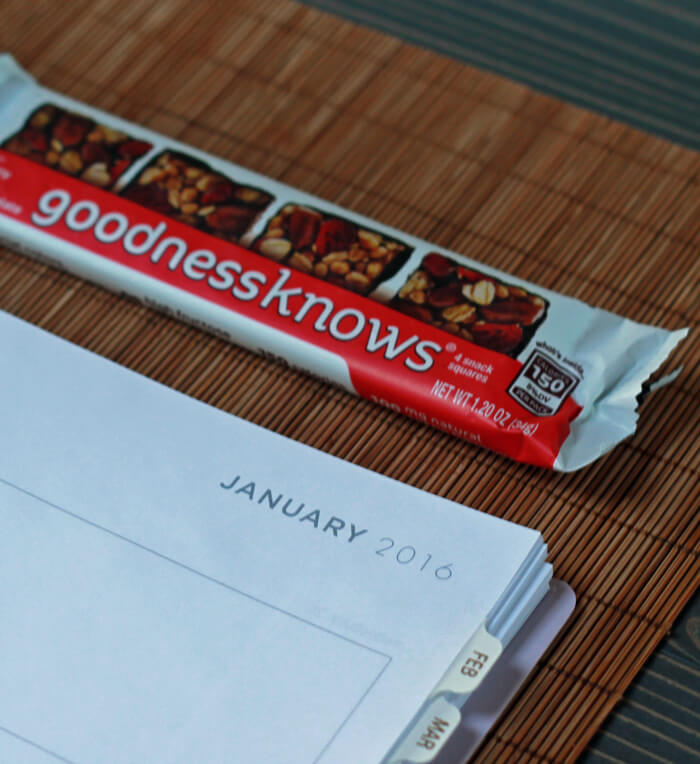 Being a mom keeps me busy. It also provides me with tons of excuses for ignoring my goals. "I'm too busy." "I'm too tired." "Baby needs to eat." "Baby needs a nap." When Graham's life runs on a 3 hour schedule, as it still is, it is far too easy to come up with reasons not to go to the gym or prepare all natural, healthy meals or even sit down and write out a to-do list for the day.
Despite all my excuses, I desperately want to live an all around healthier lifestyle. So instead of fitting gym time into my routine (which I still plan to do eventually), I'm working on finding small ways to make a big difference while I navigate the "new mom" waters. I've set some small fitness goals for myself to start with. (Next up – decluttering our house, but that's another post for another day!)
Drink water – We all know that we should drink more water, but this one is the hardest for me. I find that if I set a goal for the day I am far more likely to actively drink water throughout the day. So I'll decide to fill up my water mug 3 times and that helps. I have bad days and good days, but like everything else, I'm working on it!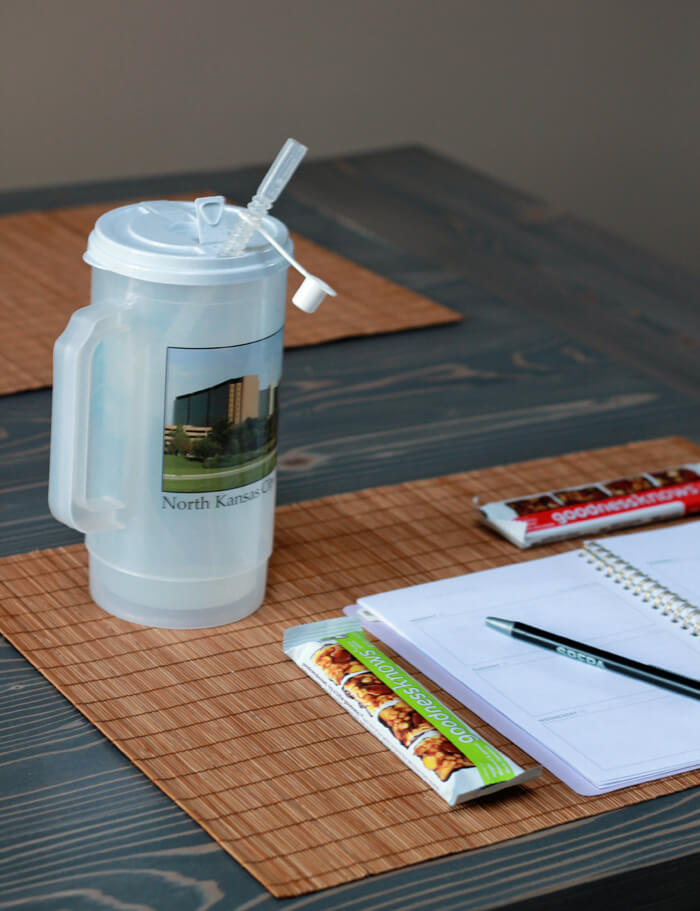 Work out with baby – This one is my favorite, and I actually follow through with it! Mostly because I do it when I'm playing with him, so it doesn't feel like working out. I don't even have to put on yoga pants – but let's be real here, I'm already wearing them anyways! And the best part is, your "weight" keeps growing so you'll get stronger even when you're doing the same moves!
Here are a few of our favorite moves. I like to count as I do them and then I count them as educational too, ha! ;)
Baby Bench Press – Lay on the ground and start with your baby on your chest, then push him up into the air. Count to 10 or 20, then do 2 more sets later!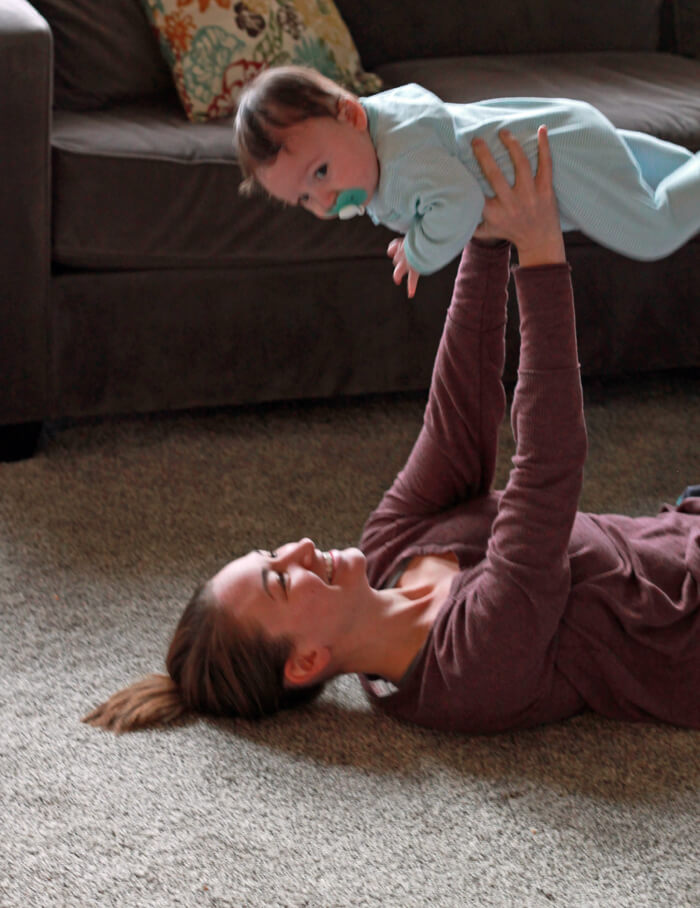 Flying Baby Squats – Squat down, then as you come up, lift your baby high in the air!
Ab Twists – In a sitting position, lean back and slowly bounce your baby from side to side.
I definitely feel like my little 15 pound weight has toned my arms a bit lately!
Make time for snacks – I am so bad about not eating until well after noon each day! Does every new mom have this problem? So I've started stocking up on easy-to-grab snacks like fruits and veggies, and these goodnessknows® snack squares. They come in 3 delicious flavors (find them by the cash registers at your local Walmart!):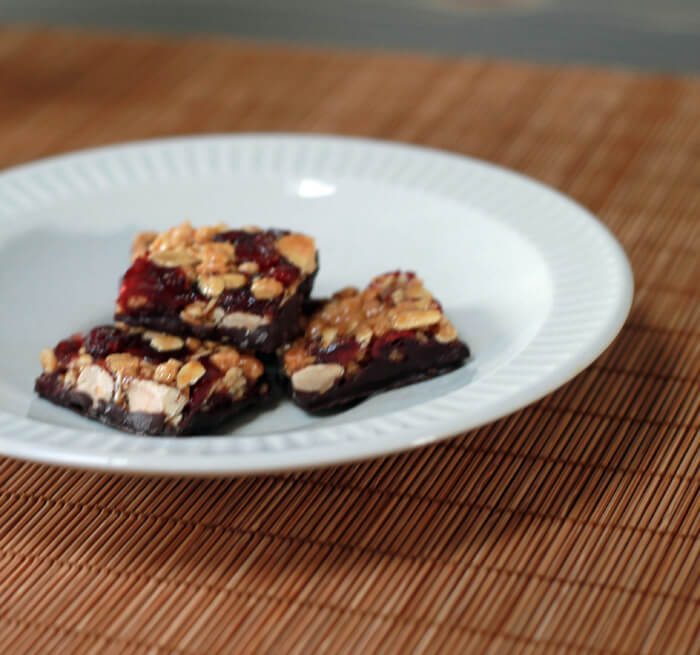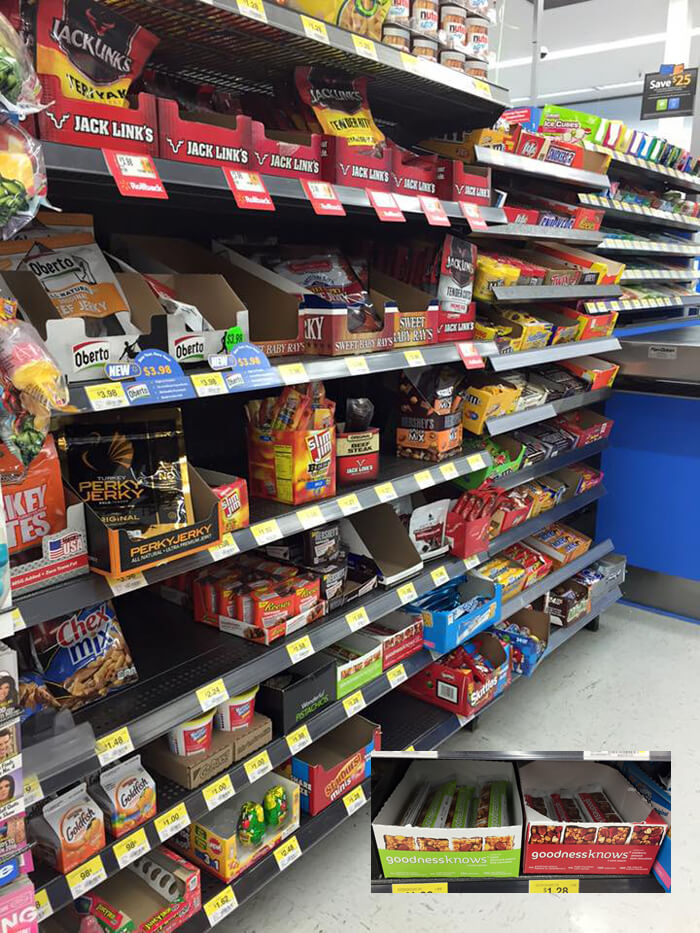 goodnessknows® Cranberry, Almond, Dark Chocolate
goodnessknows® Apple, Almond & Peanut, Dark Chocolate
goodnessknows® Peach & Cherry, Almond, Dark Chocolate
They make the perfect guilt-free treat when you're on the go! Being a mom is less about perfection and more about trying your best to do what's best for your family. A little good can go a long ways, from goodness to greatness, so these snack squares are perfect for treating yourself from time to time!
So, what is your advice for new moms trying to do it all and stay fit? Do you have a favorite go-to snack or workout program?? Check out more ideas here.