Today I'm sharing some patio inspiration so you can love your outdoor spaces as much as your indoor spaces. Thanks to Joss and Main for sponsoring this post!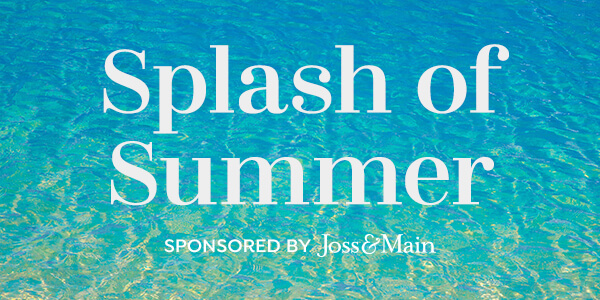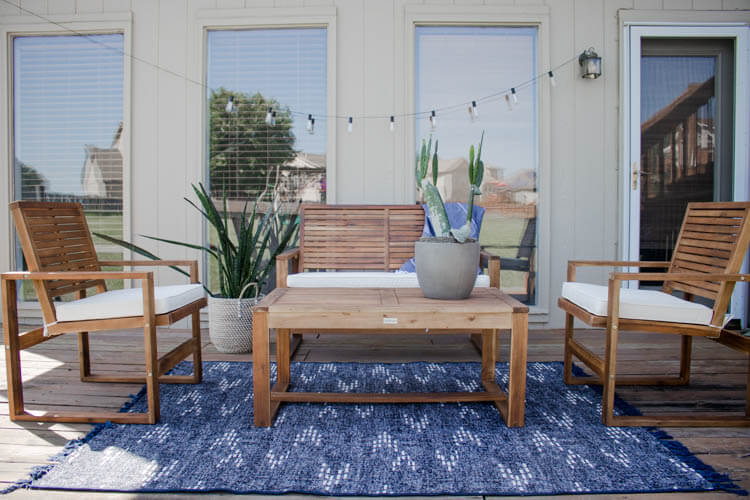 Guys, I love a good patio look. There's something so refreshing about a super cute outdoor design. And the best part is, you don't even need much to make your outdoor spaces look as awesome as the inside of your home.
Of course you can get as fancy as you like, but you can put together just a cute look with just some seating, a rug, some cute string lights, and plants.
This set up speaks to me.
I actually wasn't going to do much for our outdoor spaces this year because we are moving soon. In less than a week actually.
But about a month ago I realized that I'd be spending about a third of the summer here before our move date, and I'd be outside a lot with the kids. I wanted to enjoy our time outside while we still have a deck and a yard, and I know our family will get a lot of use out of this stuff throughout the years.
I'm just now noticing that that snake plant needs a little help. Ignore that. I'm going to have to give him a trim soon and try to transplant some of those falling leaves. Yikes!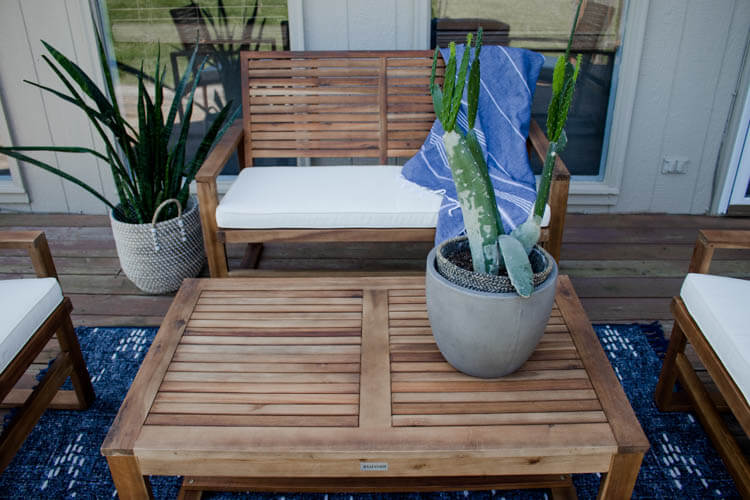 Seriously though, how adorable is this slatback sofa set? Those slats are so modern and trendy and the seats are actually pretty comfortable to sit in.
Do you see that turkish towel on the back of the sofa? We always need to keep a towel or three on hand because Graham (my 3 year old) is infamous for making a huge water mess. They also work well as table cloths and beach towels.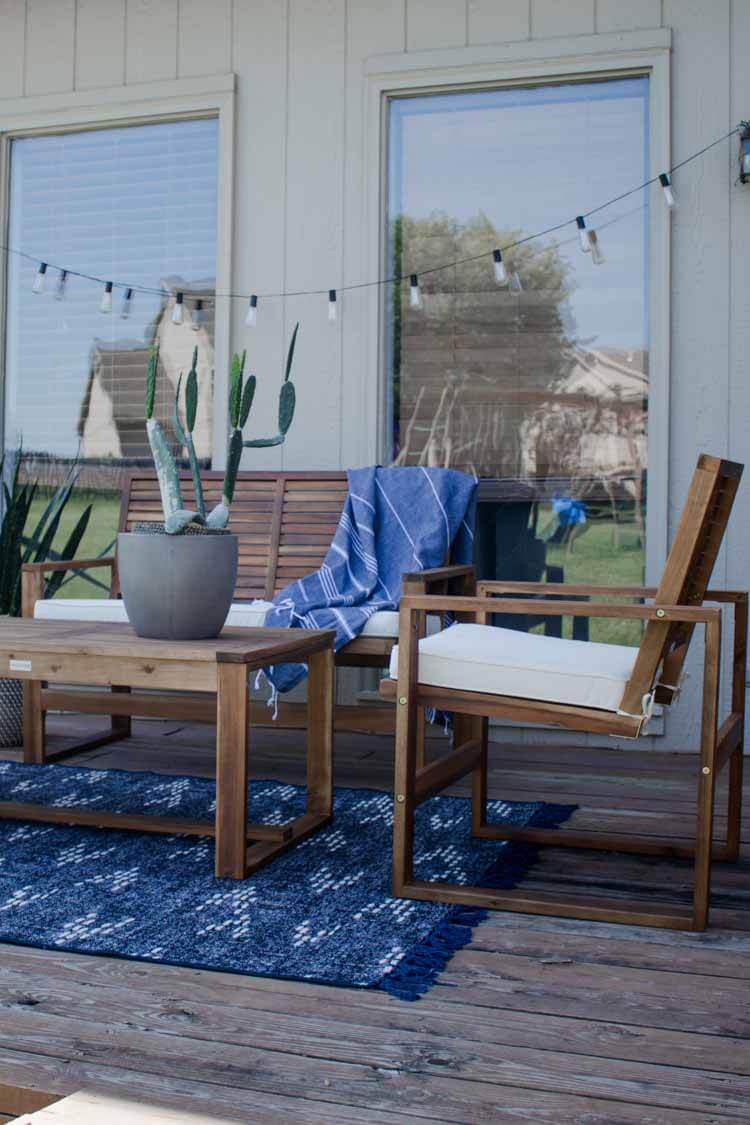 I'm in love with that concrete planter! It's definitely heavy enough that it won't be affected by the wind and it will be so cute inside when summer's over.
And this is actually my first experience with string lights. These ones are actually solar powered, so I'm interested to see how they work throughout the summer. You can sub in with batteries if you don't feel like the solar panel is doing a great job, so I'm glad to have a backup option just in case!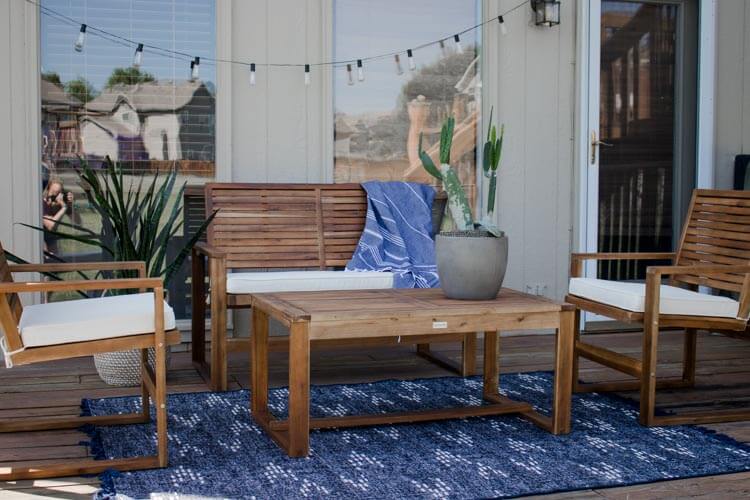 It really doesn't take much to transform your outdoor spaces. If you've been holding off on investing in a few pieces to keep things looking fresh, I say go for it! Especially if you're the type of person who likes to spend time outside in the summer. I swear a nice summer drink tastes better in a cute chair.
Or if your littles are forcing you out into the heat like mine do, you'll at least have a comfy seat to sit in and a nice view!