It's crazy how much things have changed in the last 9 days. Before my life revolved around painting furniture and finishing up our house, and now it all revolves around this new little addition to our family.
 There are a couple projects around the house that are waiting to be finished, like a half painted stair bannister and a taped off doorway that needs 2 more coats of paint. I have no idea when I'll pick up the paint brushes to finish these projects and I'm not even worried about it.
Instead I've been watching "baby TV" or even real TV while soaking up all the cuddles I can. Will is going back to work next week and things will be a lot more quiet around here. I know we'll miss him and I not-so-secretly hope he has a terrible first day back because he misses us so much too!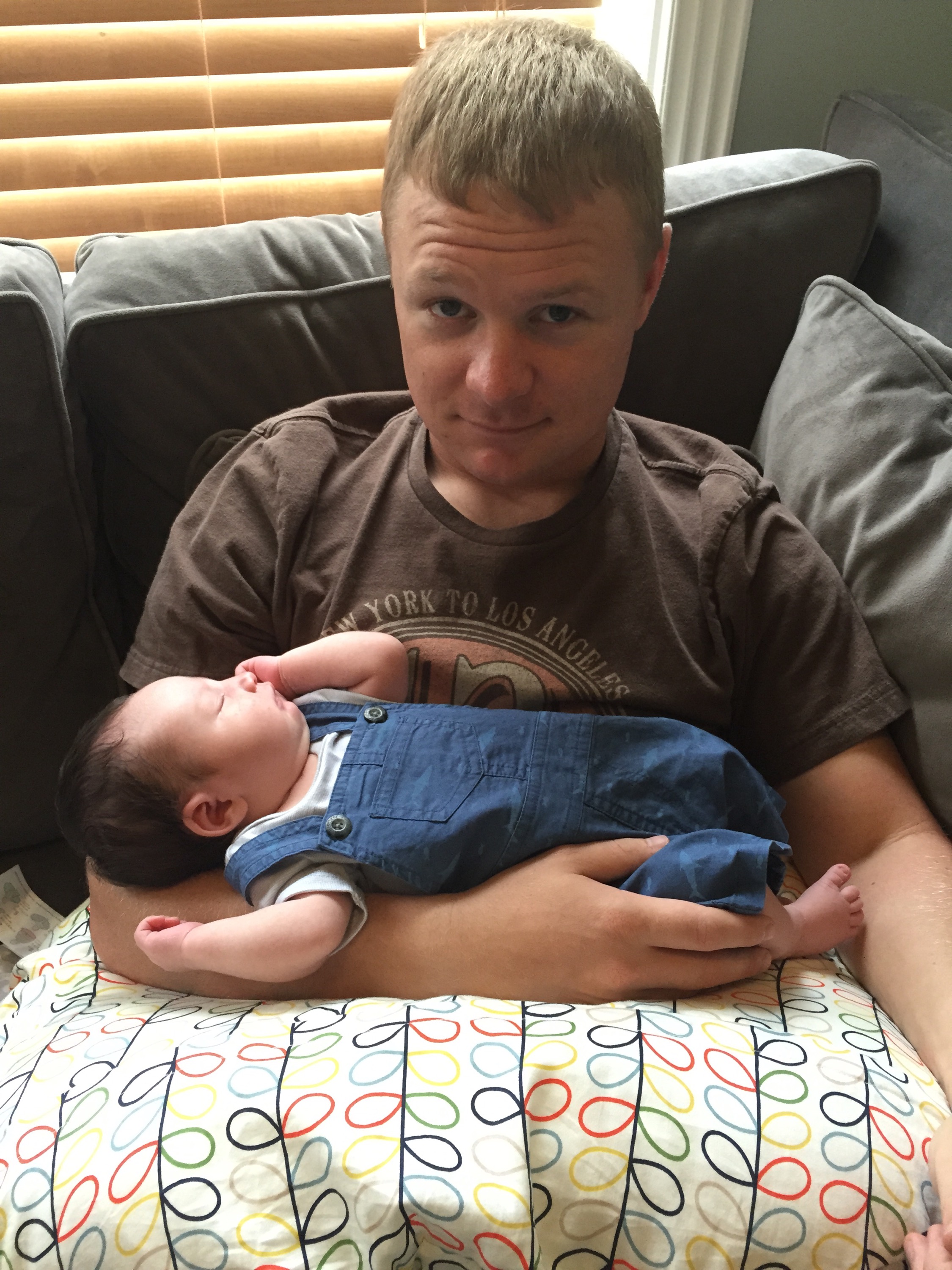 Today we gave Graham his first real bath and I can't say that he loved it, but he smells delicious now! In just 9 days I feel like he's so much older and out of the new newborn stage, although everyone else would disagree. I can't wait to see his first real smile and hear him giggle in a few short weeks, but at the same time I want every minute of now to last forever.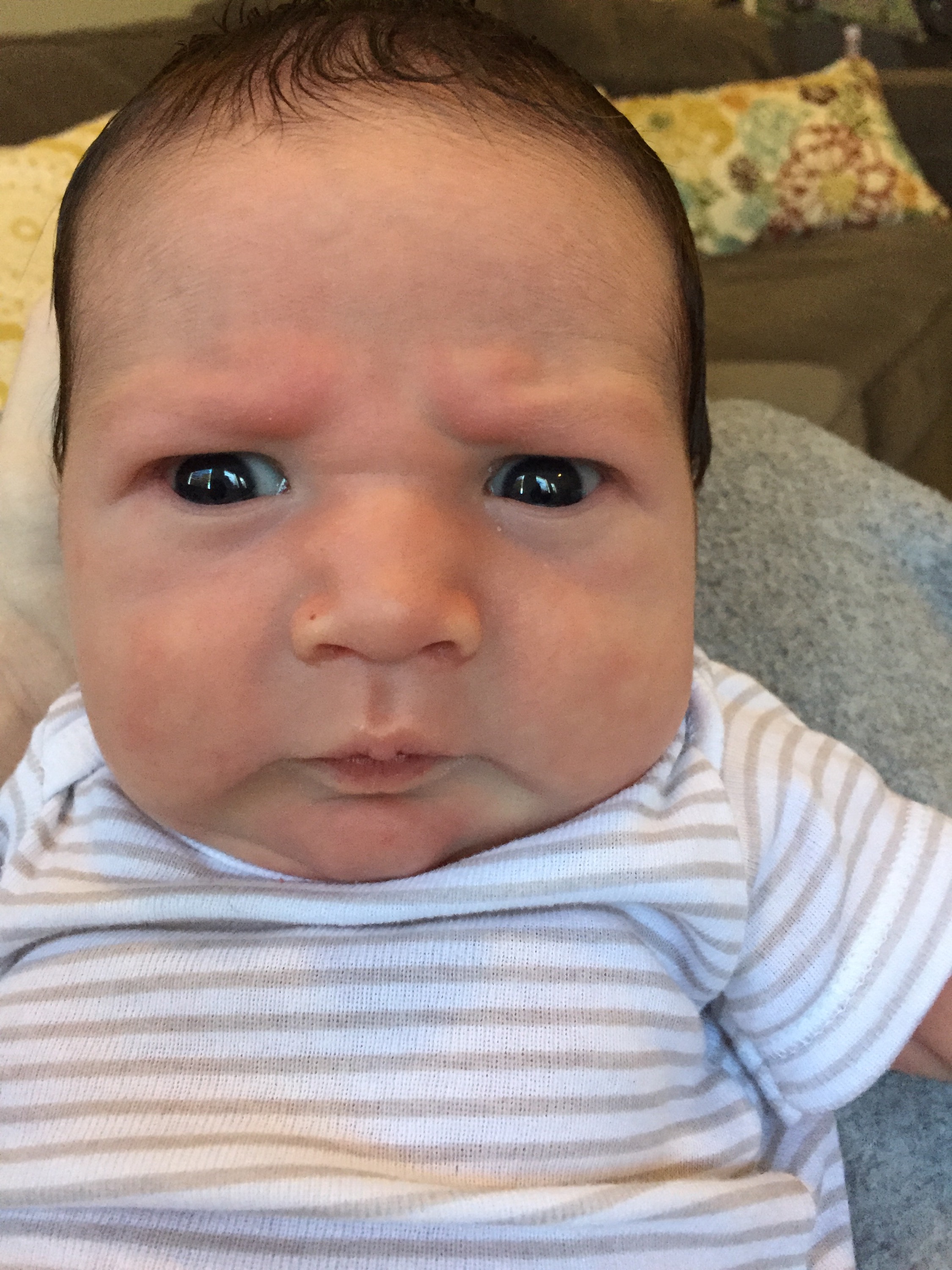 The photo library on my phone is proof of the shift in my favorite things, starting with paint colors, Pinterest screenshots and before and after pictures of my home, shifting suddenly to a billion pictures that look nearly identical as I try to record every funny face and milestone. Eventually I'll make time for my hobbies again and this blog will consist of more than baby pictures, but for now I'm soaking up every second of this new life.