This is a sponsored post written by me on behalf of Cricut. All opinions are 100% mine.
Today's sponsored post is one I'm so happy to be participating in. Cricut has committed to having bloggers create projects for various causes this year, and today's project is for The Blue Ribbon Project.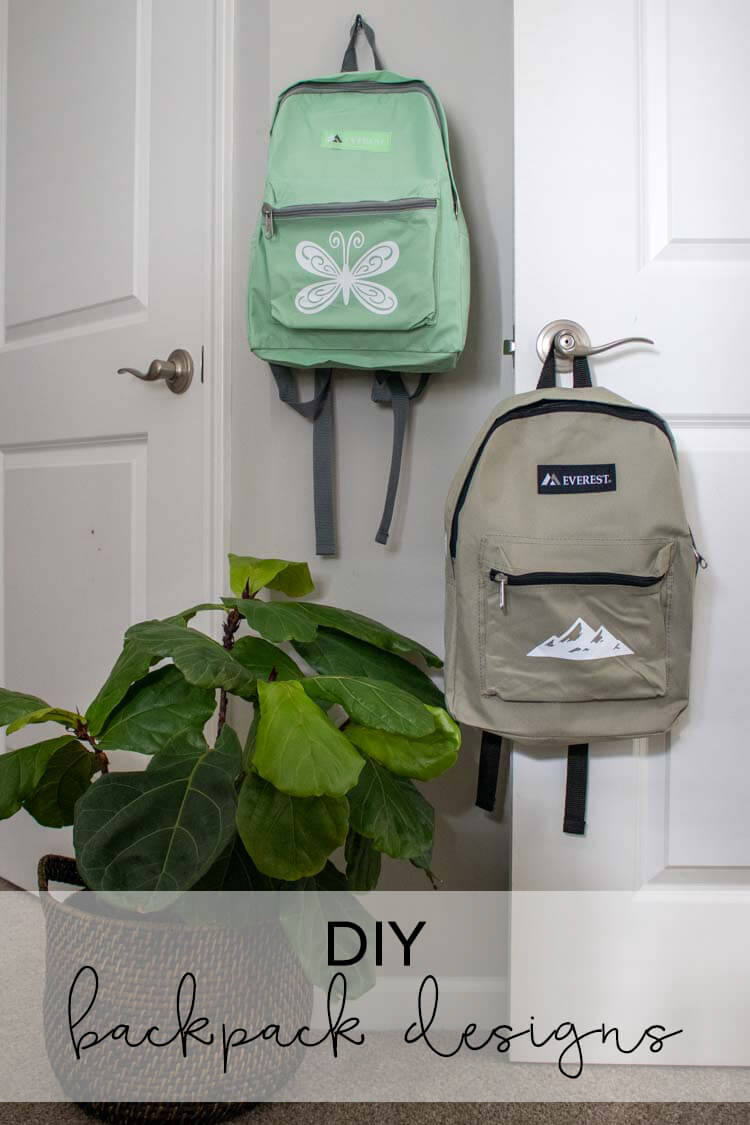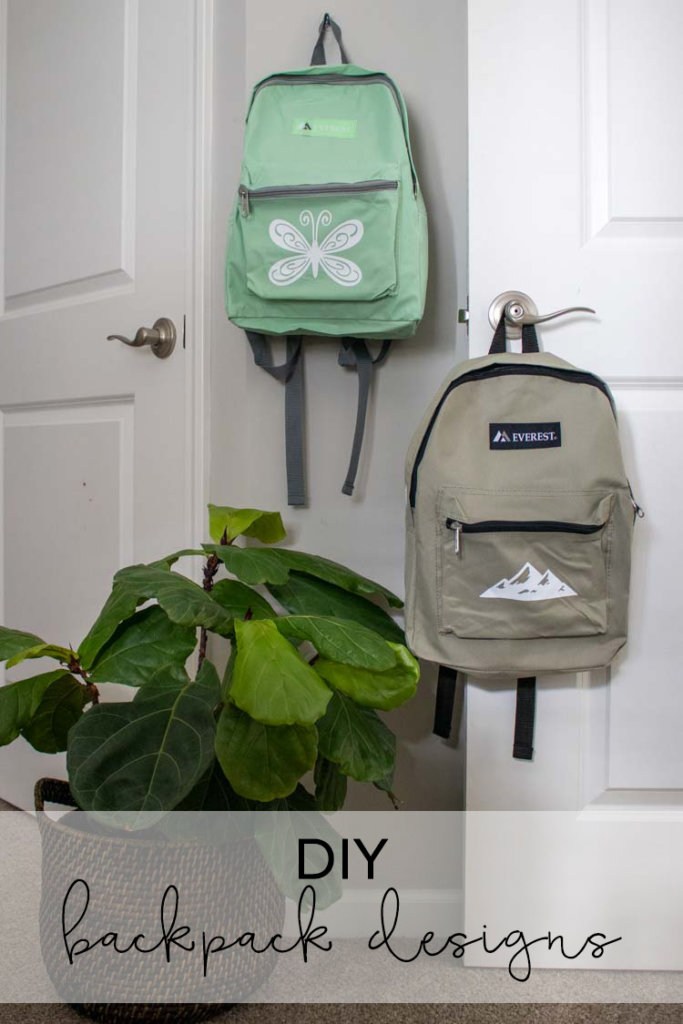 The Blue Ribbon Project provides packs for children who are entering Foster Care. The packs are meant to be extremely useful for the first 24-48 hours for the kids, so we're donating these backpacks and filling them with some of the things these kids will need.
The Blue Ribbon Project provides a list of items needed for each child, specific to their age and gender. So Cricut assigned me with two age groups to make a backpack for. I got a girl, 7-8 years old, and a boy, 12-13 years old.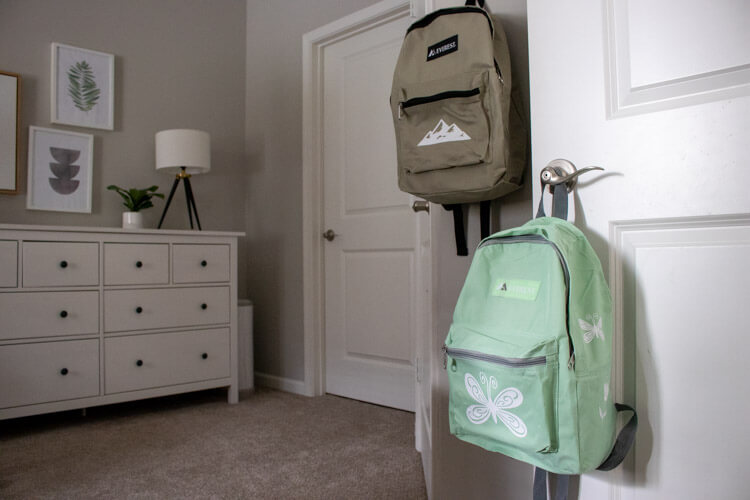 I decided to make a butterfly themed bag for the girl, and mountain themed for the boy. The backpacks are from Amazon – there's 28 colors to choose from. All the images I used are straight from the Cricut Design Studio. There's so many things you can do with these.
For the butterfly theme, I grabbed a butterfly design and made it in 3 different sizes. 4″ wide for the front pocket. Then 2″ and 1.5″ wide for the sides. I chose this cute flower that I thought complemented the butterfly and duplicated it and flipped it vertically so the sides would match.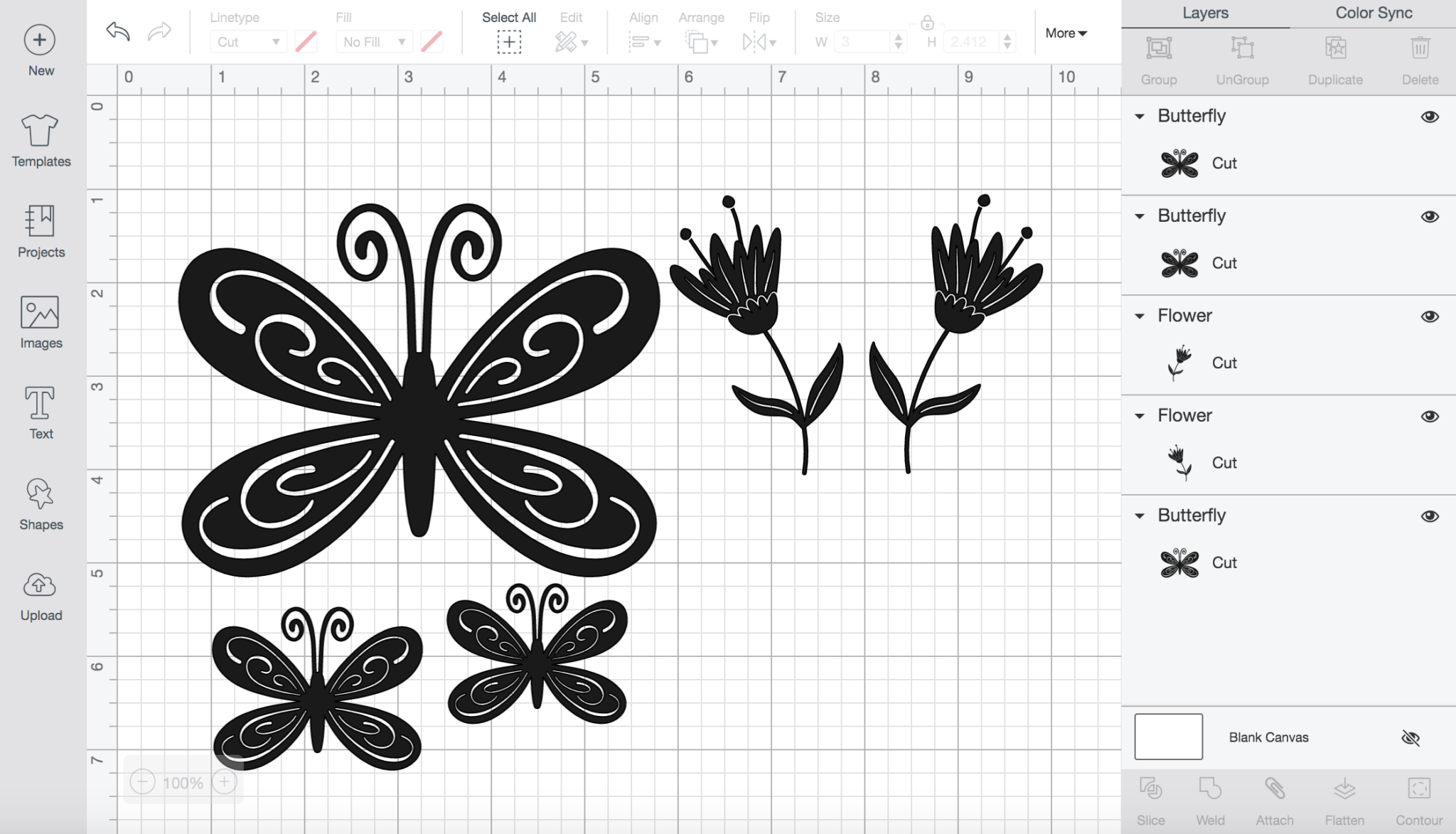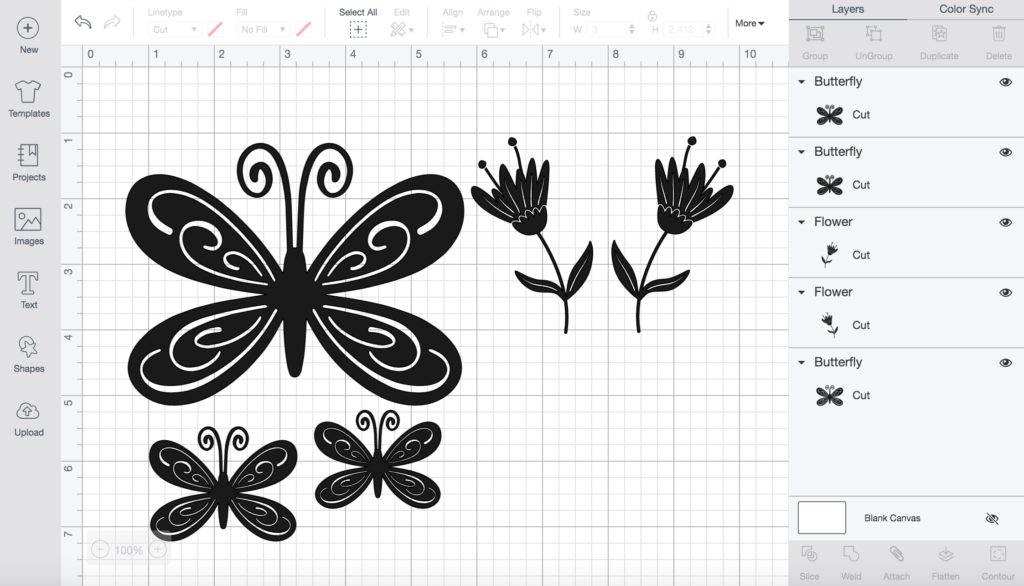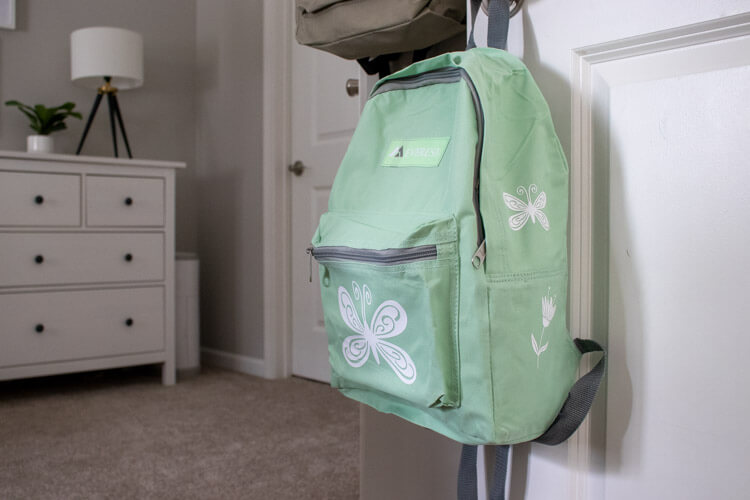 I kept the boy's bag pretty simple. I figure a teenage boy doesn't want his backpack too overdone. So I went with a simple mountain design for the pocket and some trees for the side. I do wish I'd made the mountains on front a little bigger. The mountain is 5″ wide and the trees are 3″ wide.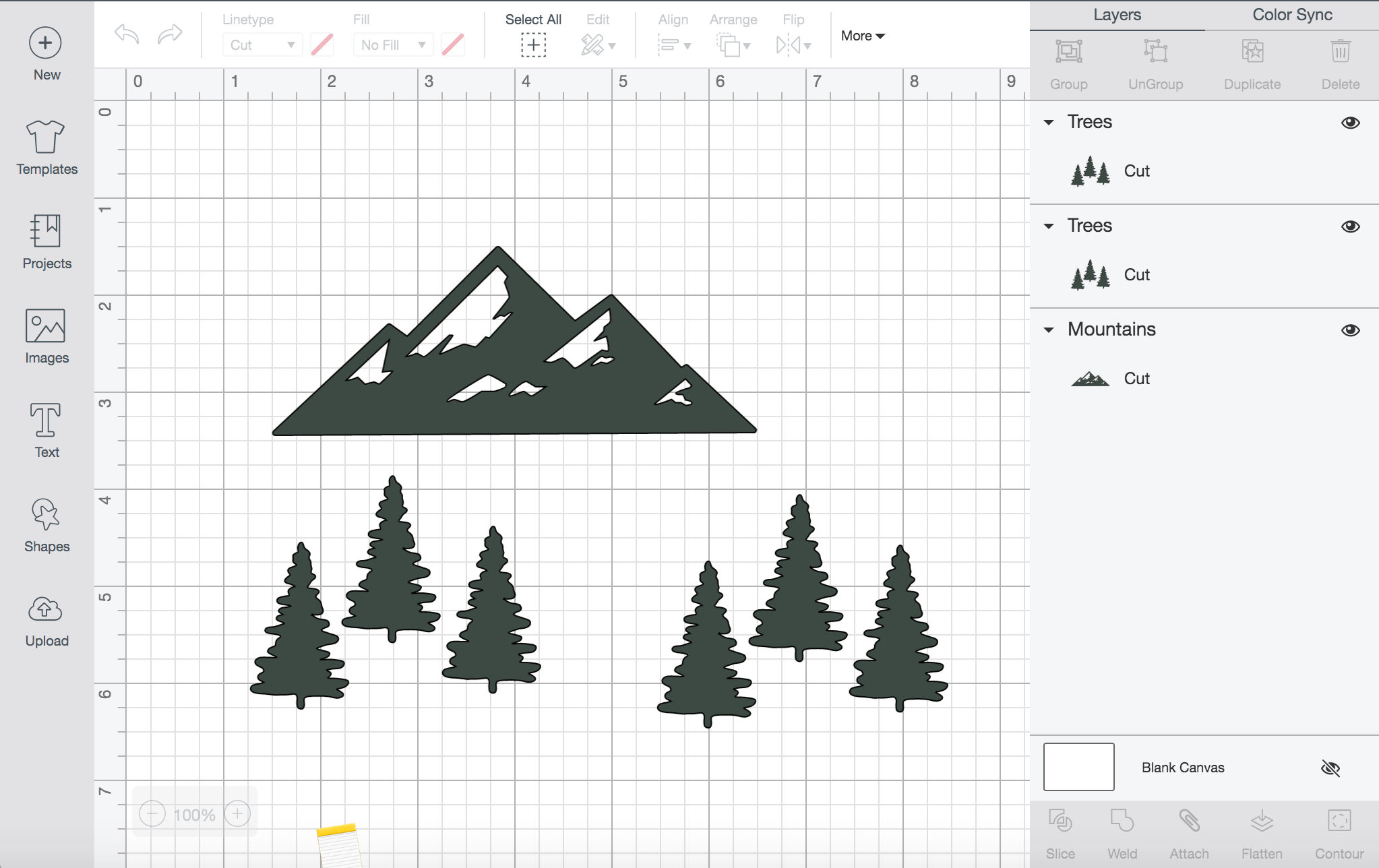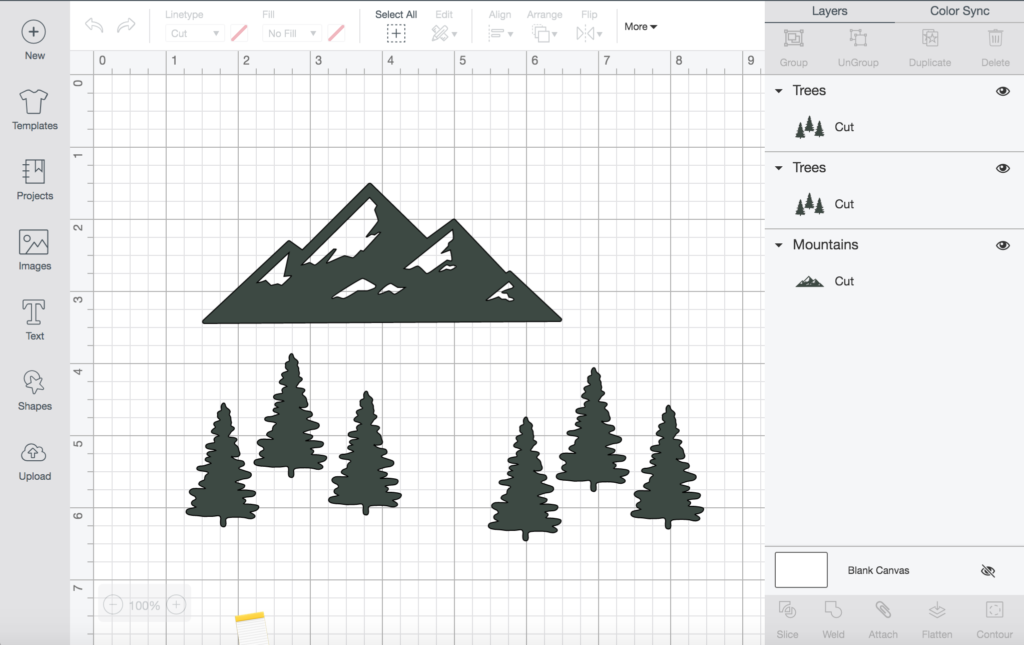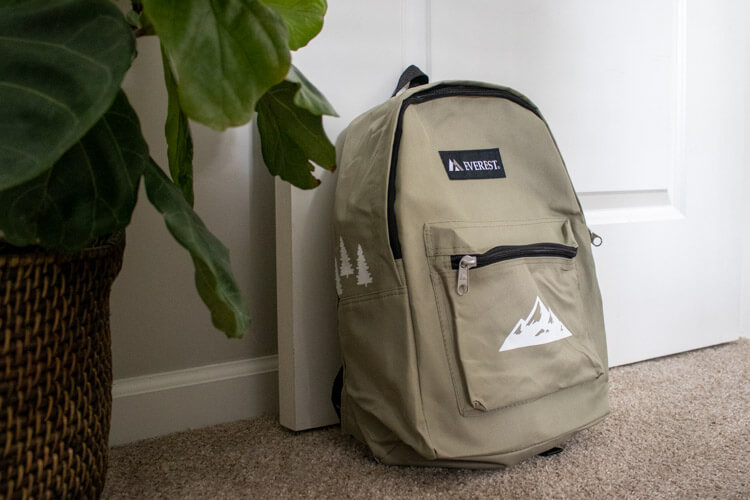 Since I made both designs in white, I went ahead and printed them at the same time on one piece of Iron-On material using my Cricut Explore Air 2. Then I used my Easy Press to iron them on. Rather than using the mat with the easy press, I used a dish towel that I could stick inside the backpack. This helped protect the lining from sticking together from the heat.
And that's it! You can add as much or as little as you'd like to your design. It's a great way to customize a plain backpack.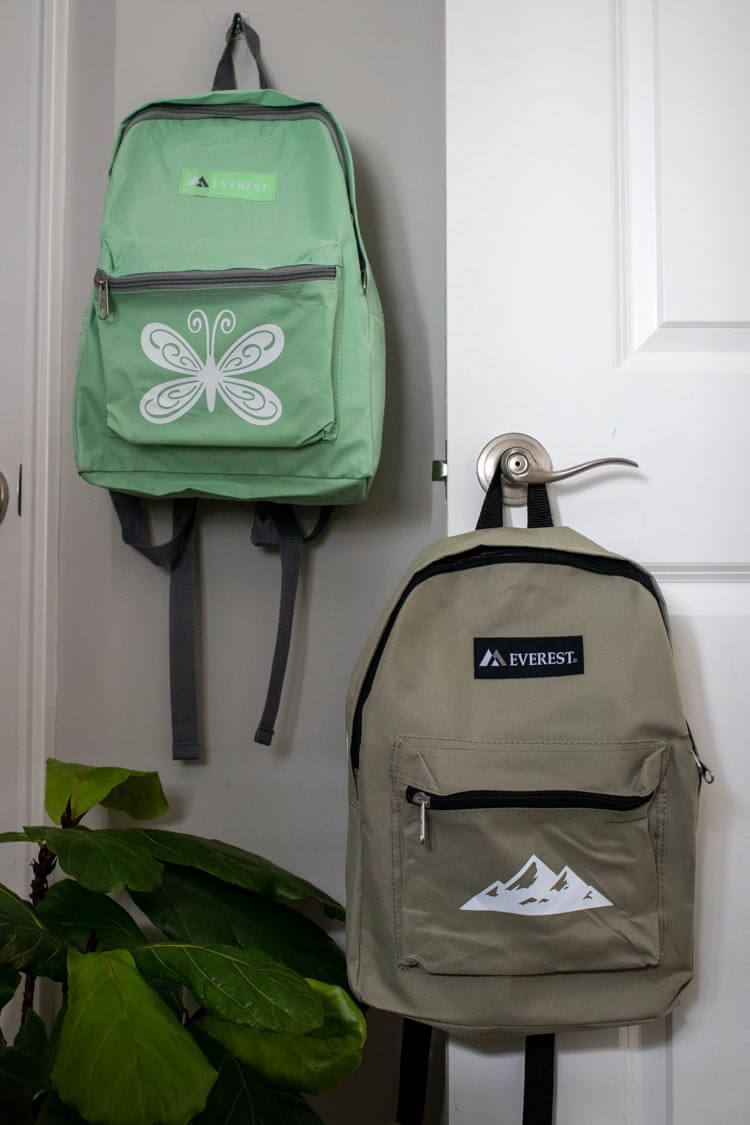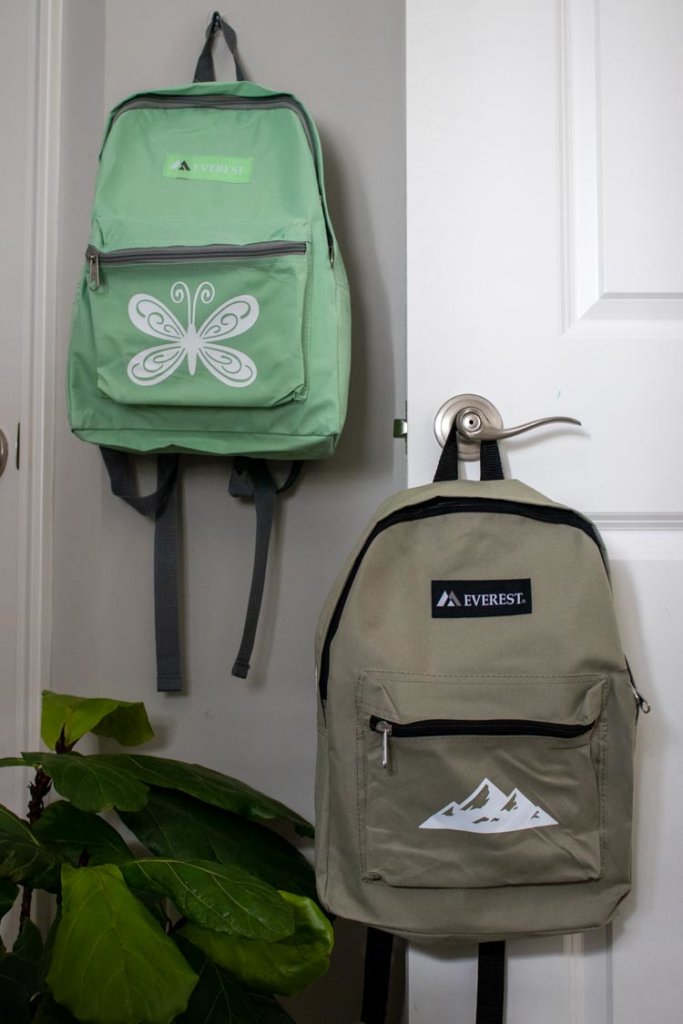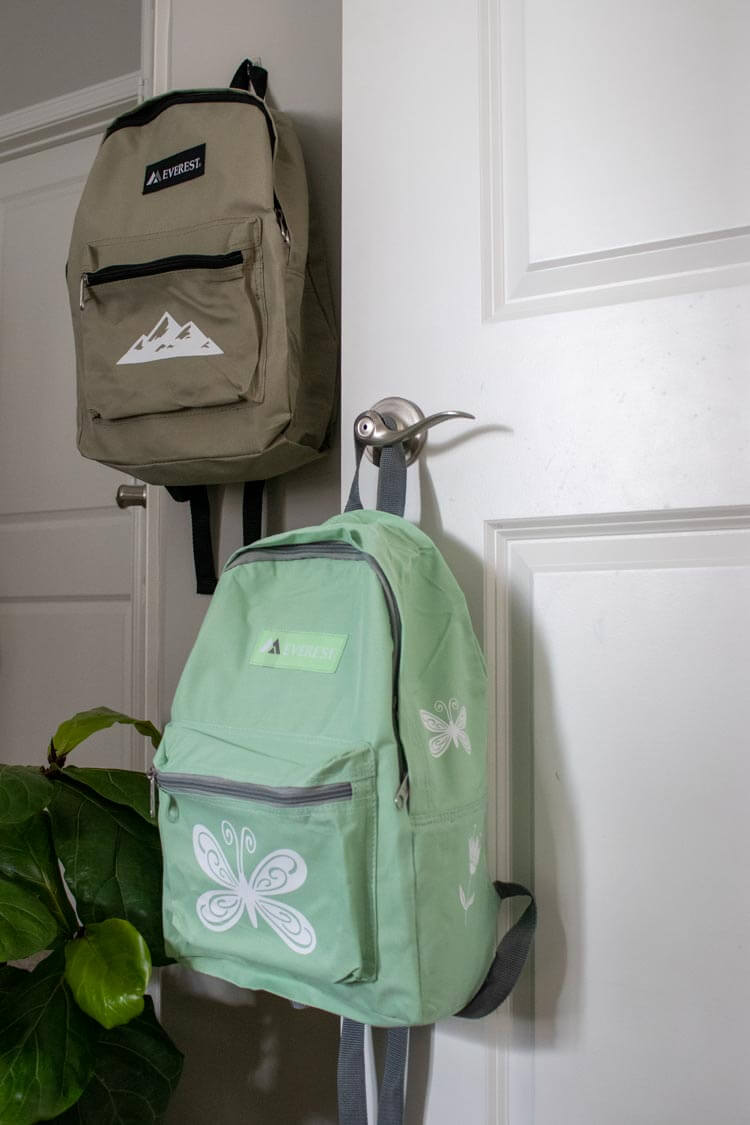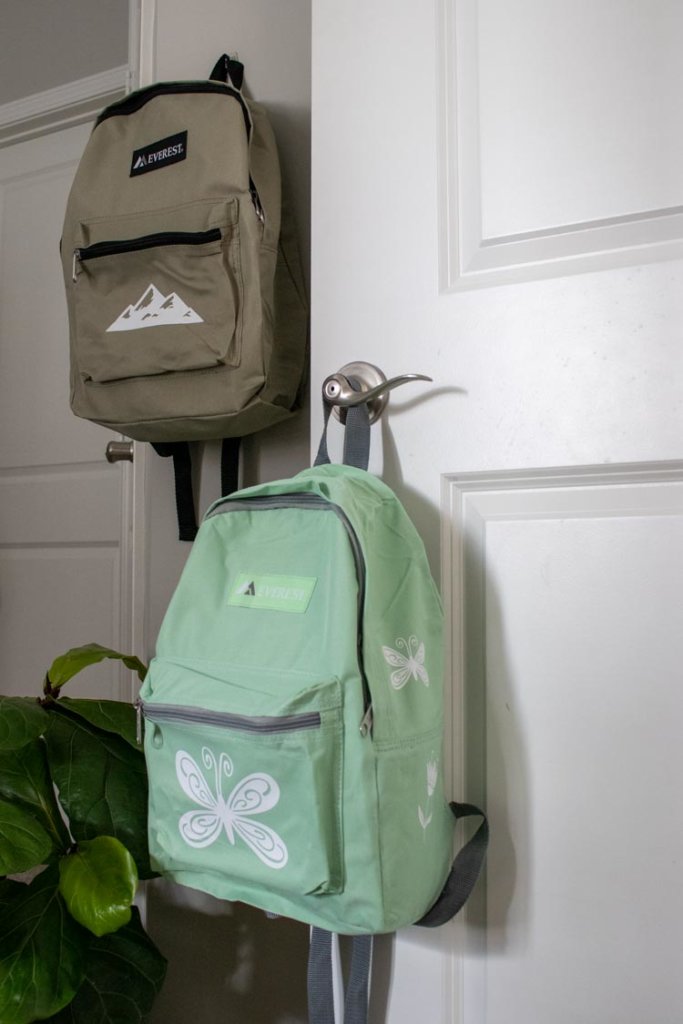 There are over 440,000 children in Foster Care nationwide. Children often enter Foster Care with little more than the clothes on their backs, so these backpacks can really make a difference in the transition for them. I'm so glad to be working with a company that cares about giving back.
Check out The Blue Ribbon Project if you're interested in donating as well.