Tonight I made Homemade Hot Chocolate Mix Gifts for some of my coworkers. It's the perfect gift for people you won't be buying large gifts for this season and a fun add on for the ones you will! You can get the recipe I used here.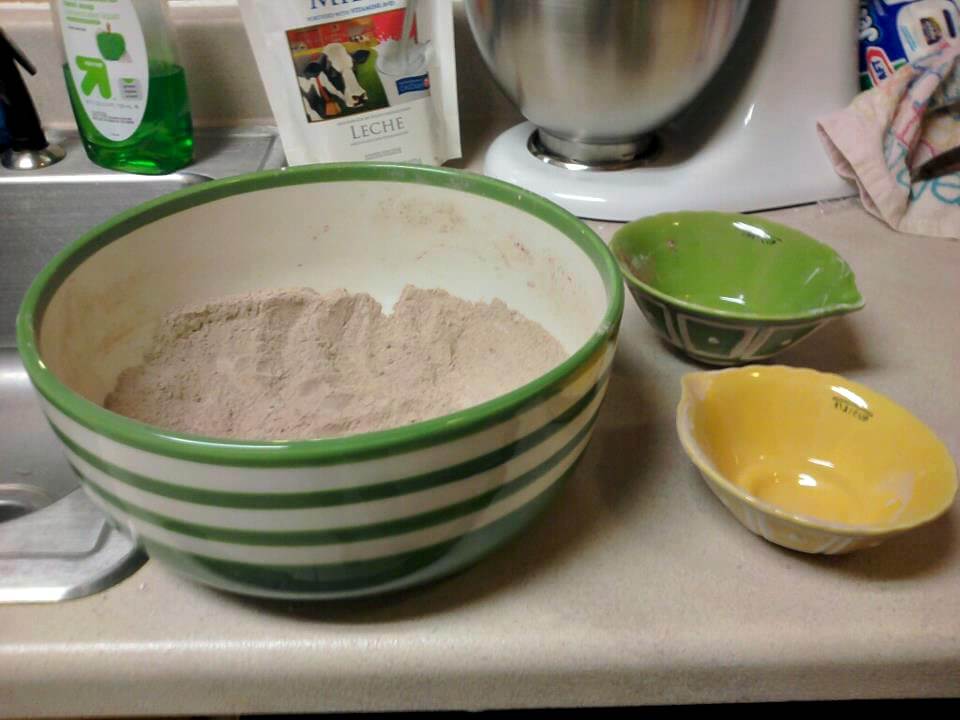 We all have those people on our lists that we aren't sure what to get. Sometimes you just need a simple gift idea for those people, but one that packs a personal touch that shows you put some thought into it. Everyone loves hot chocolate during the holidays, so you can't go wrong with hot chocolate mix gifts.
I can't take credit for the recipe. I grabbed the hot cocoa recipe from My Baking Addiction. So grab that and follow her instructions. Once you get it all mixed up, you're ready for the fun part.
My favorite part of this kind of a gift is that the real treat is in the packaging. There are some seriously cute options for bagging up any sort of food or drink mix for gifting.
I loved packaging my hot chocolate mix in these cute little bakery bags. I love the look of the marshmallows in the bag. Hot chocolate is always better with marshmallows. I glued on a couple burlap flowers I made from some leftover burlap to dress up the bags a little. (There are tons of fabric flower tutorials if you google it. I used this one with a little improvising of my own.) And then I threw in a couple little scoops to add a final touch.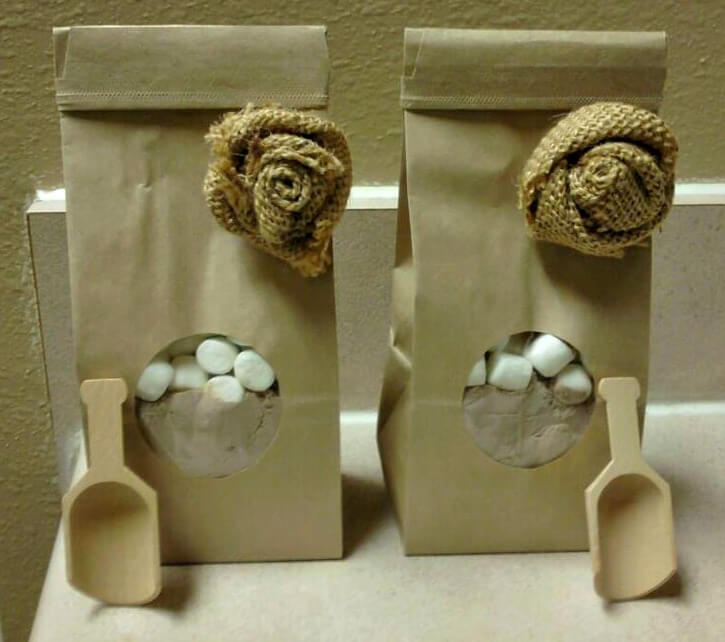 Another way to add a little something extra to these small hot chocolate mix gifts is to add an oversized hot chocolate mug so your recipient has everything they need to full enjoy it!