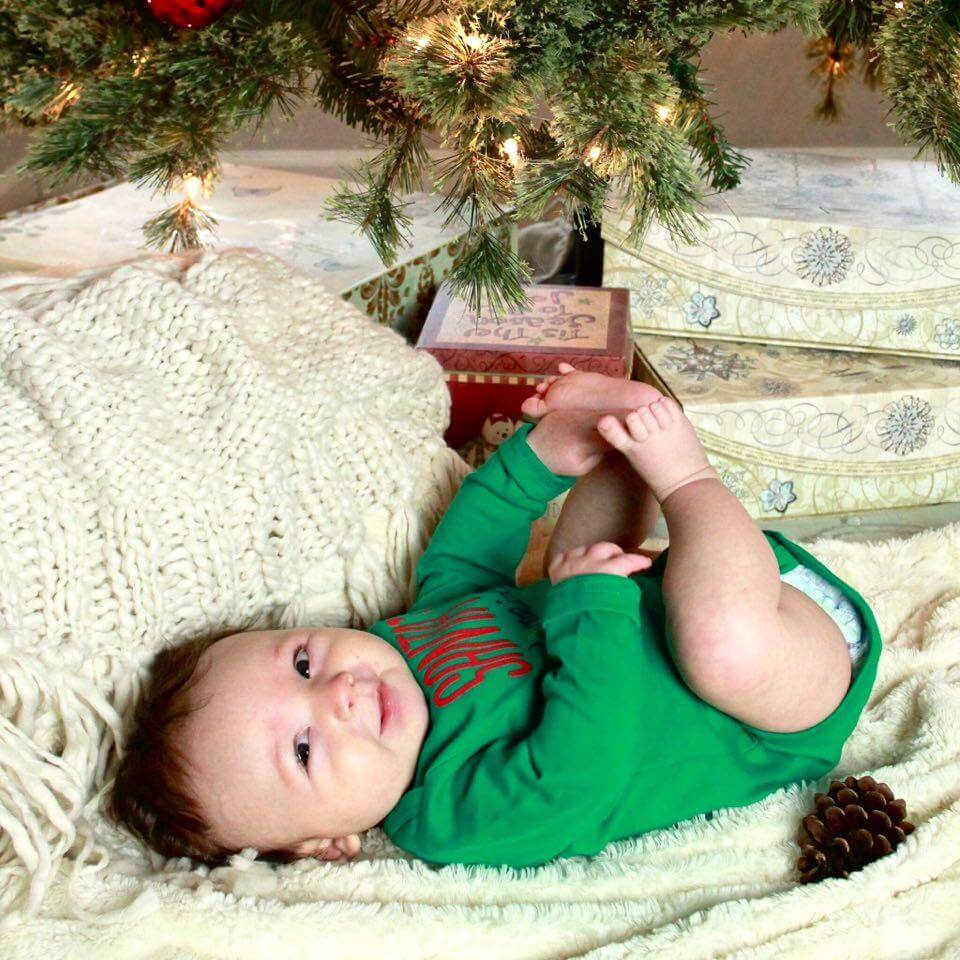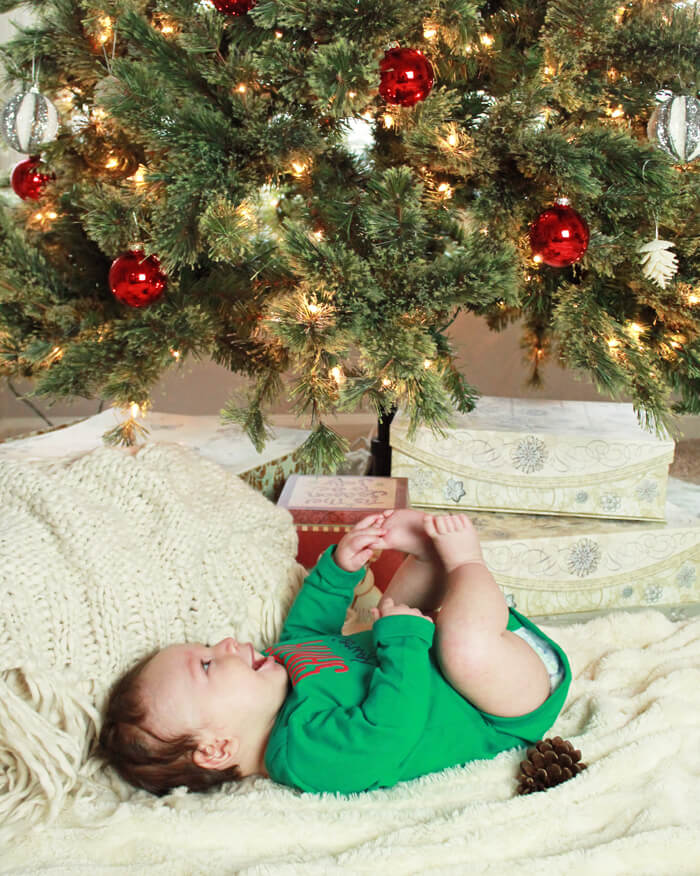 I feel like I've been posting about the holidays quite a bit lately but I can't believe Christmas is a week from Friday! I feel like I'm not ready, but actually I think I am. Let me tell you, that doesn't happen for me too often! I have a couple last minute gifts to pick up, but for the most part my Christmas shopping is done.
We visited Santa over the weekend and I snapped these fun little Christmas pictures last week but we haven't really done too many festive activities. We are still exhausted new parents and Graham doesn't know what's going on anyways, so we've been enjoying a fairly relaxed holiday schedule. Next year though, we're bringing all the Christmas traditions back to life.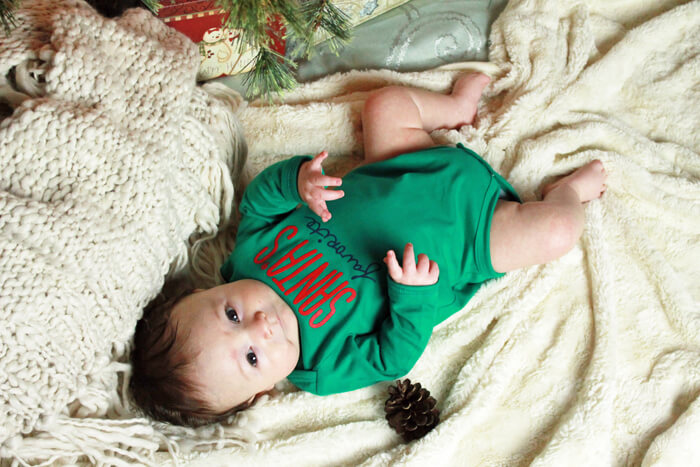 It actually wasn't until right now that I realized that we've kind of let my family's Christmas traditions go. Without little kids in the family, I guess they just kind of slip away. Good thing we took care of that for next year!
Despite not having many places to be for the holidays, we have kept busy with projects around the house. Will took off a couple days this week and we're finishing up some painting projects that have been in limbo since Graham was born – a couple unfinished doorways and trim. I've also been painting a bedroom set for some family, one lucky little girl is getting a full room makeover for Christmas! Tomorrow we're picking up a farm table I had custom built for us and I cannot wait to get it in the space. Our kitchen is the most unfinished part of our house with unpainted trim and cabinets and the past owners' curtains are even still hanging up. This new table is going to make me itch to get started on the cabinets!