This shop has been compensated by Collective Bias, Inc. and its advertiser. All opinions are mine alone. #SendHallmark #CollectiveBias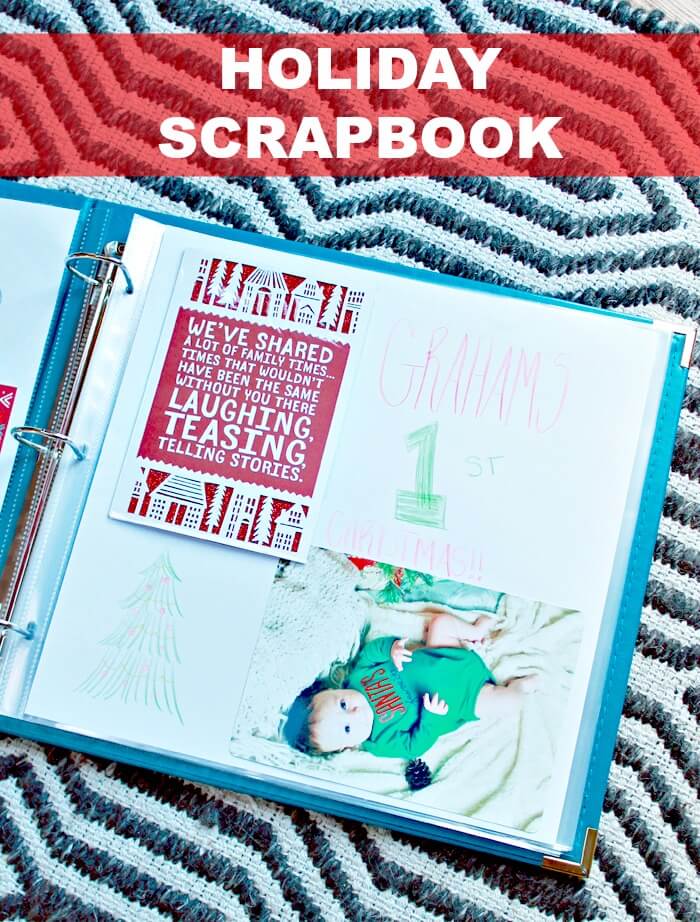 Now that we have a baby, I've been trying to come up with some ideas for Christmas traditions that we'll carry out every year from now on for little Graham and all of our future kids. Baking cookies isn't exactly practical for a 4 month old, but I have come up with a few things so his first Christmas isn't forgotten.
First, we're going to get into the habit of sending Christmas cards to close family and friends. You can find a Hallmark Greeting Card at Walmart for everyone in your family – mom, dad, siblings, aunts and uncles and grandparents. I can't wait until Graham is old enough to write his own name on the cards we send out! We are going to use the snail mail system even for family we see every week, because who doesn't like getting mail that isn't junk or bills? I love this one for my sister!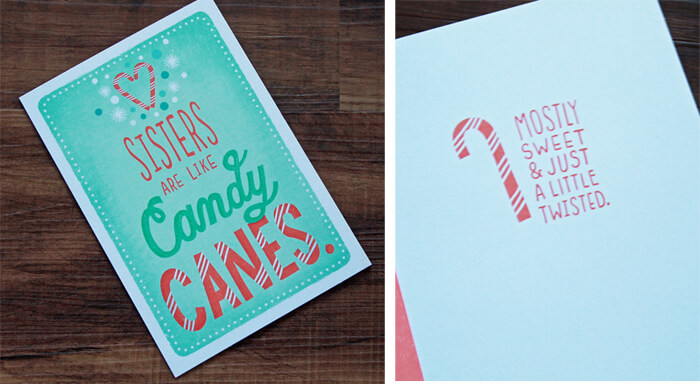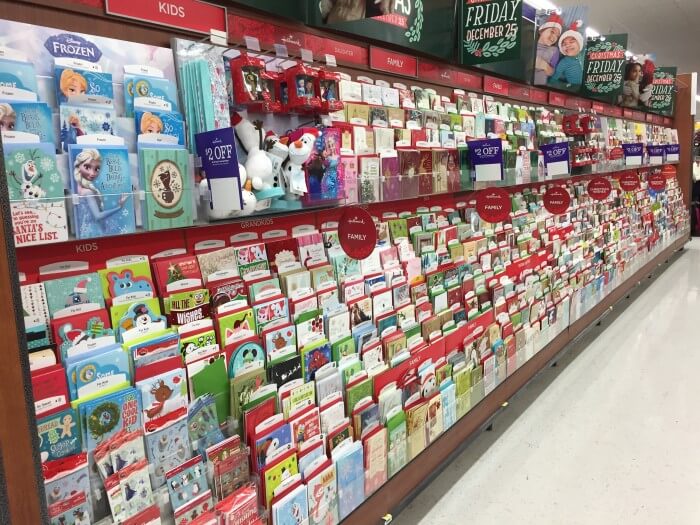 Another tradition we're going to start is buying ornaments for the kid/s every year. While I was shopping for my cards, I found these Hallmark Ornaments and picked up a snowman for Graham this year, his very first ornament! Our tree will be delightfully tacky in a few years when the ornaments start adding up!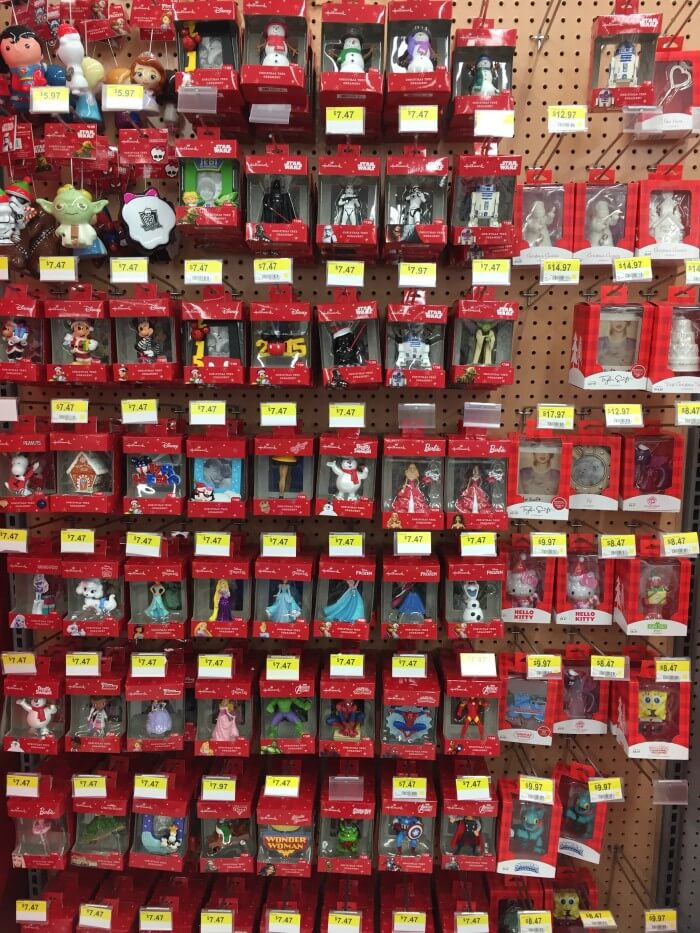 The last tradition I'm starting for our family this year is to create a holiday scrapbook with family pictures and cards. I'm going to pick out a card every year that I think represents our family and save it with a photo of our family on Christmas. This year I picked out 2 cards, one to represent our family as a whole, and one dedicated to Graham joining our family this year.
You can create a specific holiday scrapbook or just add a holiday page to your existing scrapbook. All you need (in addition to your scrapbook of course) is a holiday greeting card, a family photo or two, and double sided tape. You can add in any fun extras to decorate your scrapbook page with, but I decided to go for a simple fun look and just used colored pencils and free handed my text.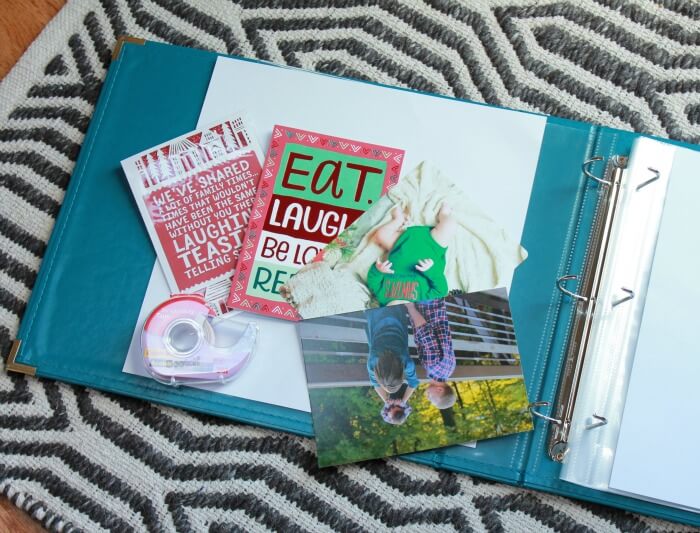 If you have kids old enough to design their own pages, let them! They could pick out their favorite card and photo, and then decorate their own scrapbook page. That would be so fun! Then get out your holiday scrapbook each year to reminisce on the good times!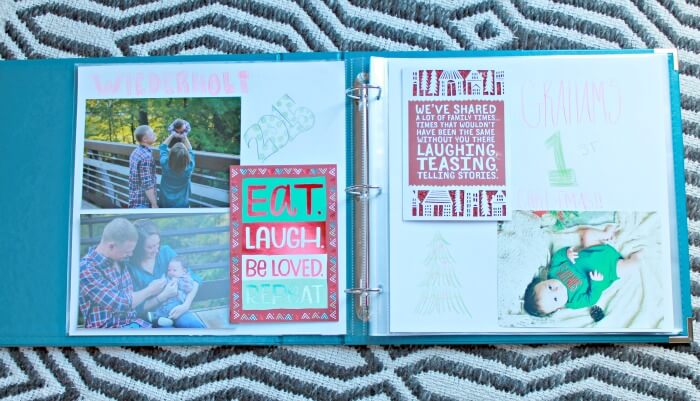 Tell me about your favorite Christmas traditions in the comments!
Click here to save $1.00 off of a two Hallmark Greeting Card purchase at Walmart, minimum $1.00 purchase required. Take advantage of the savings and #SendHallmark this holiday season! Find more Hallmark inspiration here.