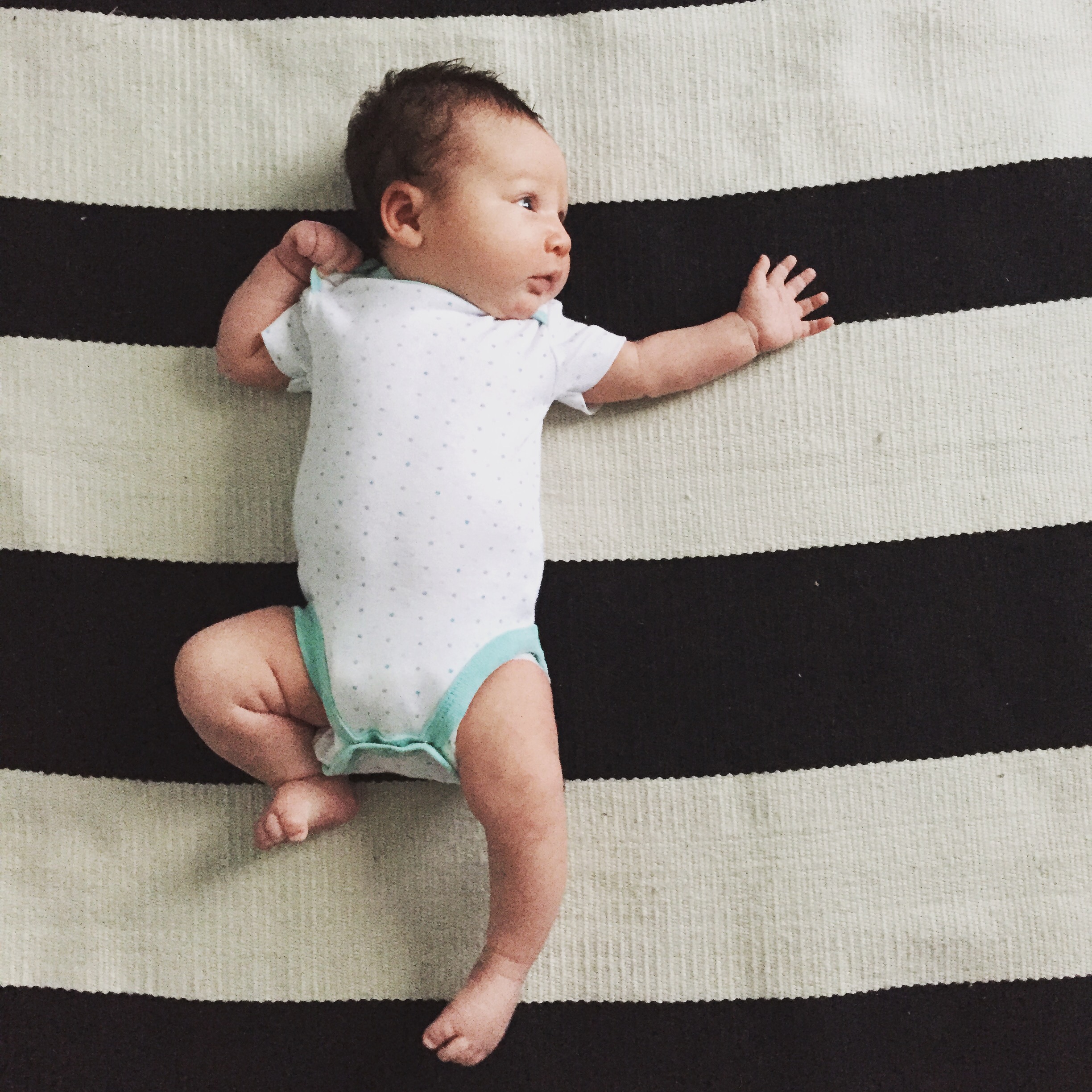 Isn't it amazing how easy it is to wish time away? I can't wait for Graham to smile at me and to watch him learn and to hear him say funny things some day. It feels like my days consist of dirty diapers and constant nursing (and I'll admit I'm not one of those moms who loves nursing), but there are also so many things I want to remember about this dependent and helpless little guy.
1. All the faces he makes. Frowns, smiles in his sleep, moving every muscle in his face as he wakes up. I can stare at him all day because he's always putting on a show.
2. The way I can comfort him by letting him hold my finger.
3. When he grabs ahold of my shirt with his tiny uncoordinated hands when I'm holding him.
4. How he curls up on my chest with a full tummy and knowing I'm the only one who gets to experience those moments.
5. The high pitched sqeaks he makes sporadically in his sleep.
6. The way he can match the soles of his feet up perfectly together.
7. How he sleeps with his hands in his face.
8. When he and Will are unknowingly sleeping in the exact same positions side by side.
9. How he forms his lips into a tiny "o" shape and looks around with wide eyes.
10. Rubbing his super soft head full of dark hair.
There are so many milestones I'm looking forward to in the near future, but I know that sooner than I think I will miss the newness of it all and all the little moments I get to soak up right now.