Happy Monday! Today I got the day "off" and will be spending most of it painting furniture and catching up on blog stuffs. But right now, I have one of my best furniture reveals ever!
I am so excited to show you the after picture, I can hardly stand it! So we're going to make this post short and sweet so you can get to the good stuff.
This dresser was well worth the extra effort of a 40 minute drive + loading it down a flight of stairs. I knew from the beginning that it had amazing potential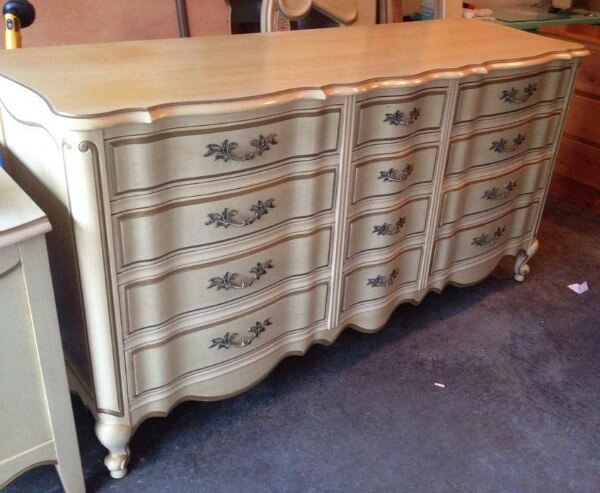 And there's really nothing I can add here worth reading, because the after picture says it all.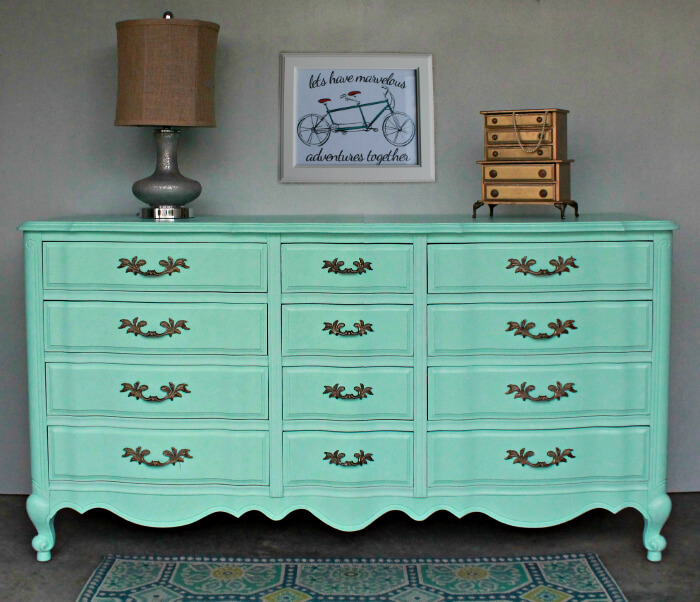 I think I mentioned it before, but this dresser is for one of my best friends. She's putting it in her daughter's room. I mean, how adorable will this be? (While it looks like it's in a room right now, I actually just staged it in my garage.)
We googled turquoise dressers before heading to Home Depot to pick out a color, and we were a little nervous about this color choice, because it wasn't as turquoise as we thought we wanted. Funny how everything is a "we" in this situation, huh? It was really all up to her. But anyways, I think the color is perfect. I'm so glad we went with this one.
I can't wait to see my friend's face when she comes to pick it up. I hope she loves it as much as I do! :)
Comments
comments