You guys. I am seriously getting married in 3 days, practically 2 at this point. And this week has been crazy, and honestly I haven't even done anything wedding related.
I don't know if I've told you yet (actually I know I have), but when I get stressed out, I ignore it, so I'm not stressed anymore, but then nothing gets done. And I've decided that wasn't a run-on, serial comma sentence.
In fact, right now I haven't even sent my DJ my song choices yet. I promised him I would have them to him almost two weeks ago AND WE'RE THREE DAYS FROM THE WEDDING. So you're probably wondering why I'm blogging and not sending him the list. Because this is what I do, and he probably already hates me.
So let's recap the other things I did this weekend instead of all the wedding stuff I needed to be doing.
First off, bachelorette party. We went to a drag show.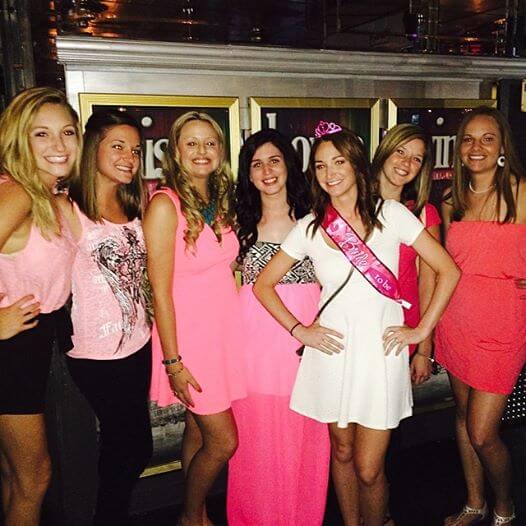 And warning: this next thing is not quite blog appropriate, BUT. I was telling a story about how one time I drank tequila and lost my voice, then a few days later I drank it again and woke up with my voice back. That is a true story. So I was talking about laryngitis, and my cousin thought I said "bare vaginas." Soooo, basically that became the hashtag for the 4 pictures that people took of the night: #barevaginas. We checked it first and surprisingly there are no other pictures under that hashtag. I'm really quite shocked, but happy I didn't injure my eyes by looking.
Then Saturday, one of my friends Lacy was heading back to Columbia, MO (ya know, Mizzou…) and mentioned I should come with her. And since Will's bachelor party was Saturday night and I didn't want to sit at home thinking about what he was doing, I said, "I hope that was a serious invitation, because I'm coming with you." And I did.
So we drank wine and painted for her friend's mom's birthday. I didn't know them, but I had fun crashing the party.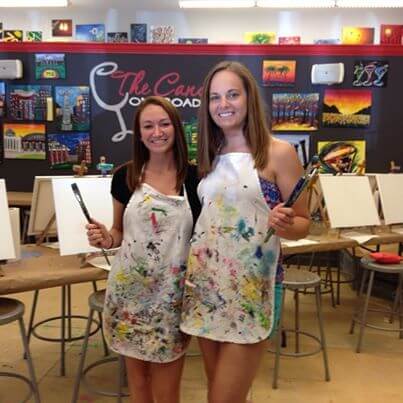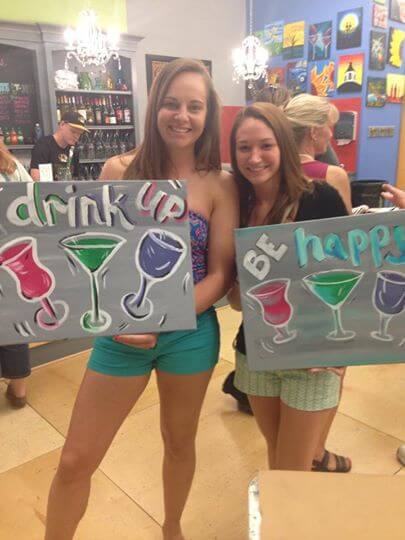 Have you been to one of these places where they give you step by step instructions for painting and you drink wine? It's awesome! You'll really feel like an artist. Like I was convinced to go out and buy canvas and paint.
But then we went to a bonfire and she gave me more wine, and that was too much. Woke up with my first hangover in over a year. But it was a good lesson, because I was starting to look forward to drinks all day in Cancun, and it reminded me that that will ruin my trip. Headaches are not relaxing.
Good gosh, have I bored you enough with my weekend yet? I should get off here and get some wedding stuff accomplished. I picked up some stuff to make cake stands with earlier, so watch my Instagram and Facebook accounts to see how those turn out! I mean, three days until the wedding, plenty of time!
So, how do you deal with stress? 
Comments
comments