This post about why I donate to Goodwill has been sponsored by Goodwill. All thoughts and opinions are my own. #whyidonate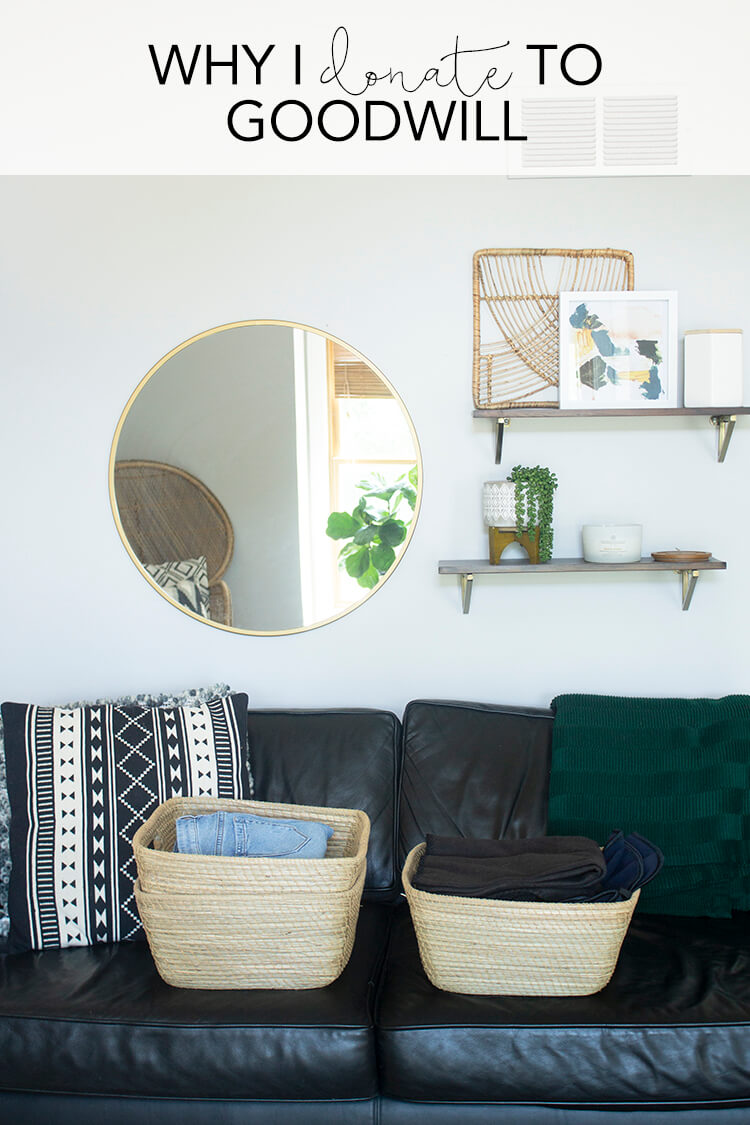 Whether you're starting a minimalism journey, maintaining one or just doing some routine cleaning, donating the things you don't need anymore can be extremely beneficial for your household, the planet and even your community.
I am constantly reevaluating the things I keep in my home and deciding whether they should stay or move on to a new life with someone else. Once a year I try to do a big purge and go through my entire house and get rid of everything that we don't need anymore. (Check out my 28 day minimalism challenge if this is something you'd like to try too!)
As I'm getting rid of things, it's extremely important to me to get rid of them responsibly.
I typically take all of my things to our local Goodwill. At first, this was my donation center of choice because it's the closest to where I live. However, after doing some research about Goodwill's mission, I realized there are far more important reasons to give them my unwanted things.
I'm always striving to get closer to minimalism and have less stuff.
Donating my stuff instead of throwing it away keeps it out of landfills and gives it a second chance to be loved by someone else.
Making donations to a nonprofit is a tax write off.
Goodwill has local community programs to help empower people through work.
$.90 of every dollar Goodwill makes goes back into their mission
Why you should donate your things on your minimalism journey
Part of achieving a simpler lifestyle is learning the art of letting go of things you no longer need. Donating your unwanted things is a sure way to get rid of them. I usually do try to sell my things on Facebook or Craigslist, but if they don't sell within 2-3 days, I load them up and drop them off at Goodwill. It only takes a few minutes to unload my car, then I'm on my way. Here's a list of things to get rid of if you don't know where to start.
Stockpiling things you think you'll sell eventually is a great way to keep them forever. So I really do recommend giving yourself a timeline, then donating everything that's left after you reach your deadline.
Keep your stuff out of landfills and give it a second chance at life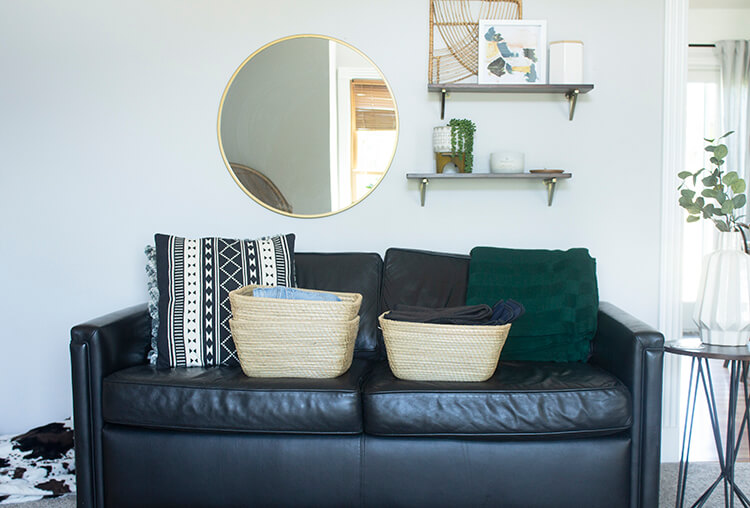 It's so easy to just throw your unwanted things in the trash, but with just a little extra effort you can keep your stuff out of landfills. And there are people in your community that would really benefit from being able to purchase your used things. It's a win/win. Here's a list of things that Goodwill accepts.
Only the highest quality items that you donate actually end up on the shelves of Goodwill. But that's no reason to avoid donating. What's not appropriate for resale is sent on to other companies that recycle and repurpose cloth, plastic, metal, electronics, paper and more. Read more about their sustainability efforts here.
I feel guilty when I put out large amounts of trash, but I feel socially responsible when I make donations.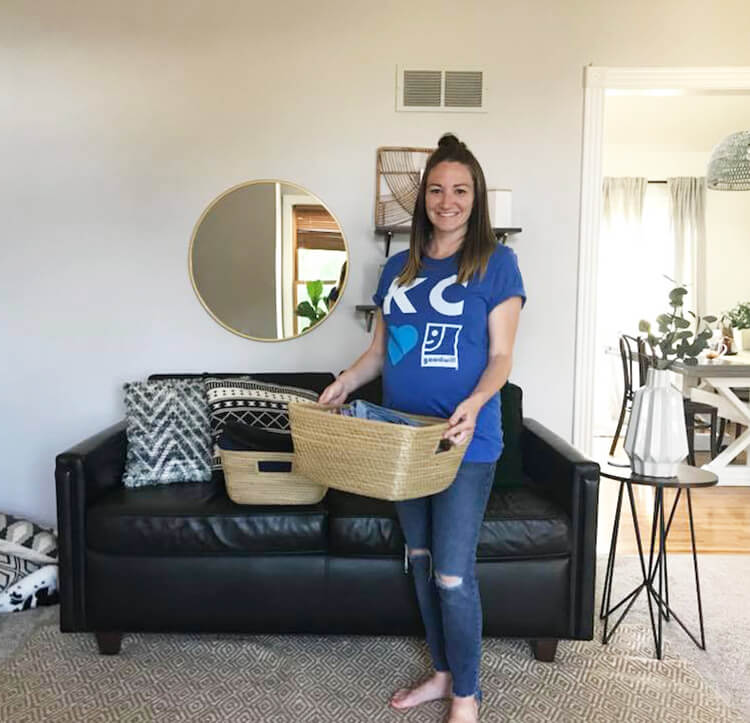 How to get a tax write off for your donations
If you itemize deductions on your federal tax return, you might be able to write off the fair market value of the items you donated throughout the year. A charity cannot tell you the fair market value of your things, so instead they will give you a tax receipt when you make a donation so that you and/or a tax professional can determine the worth of your items. This donation value guide might be helpful.
How Goodwill helps your local community
Aside from providing gently used items to the community at great prices to give your unwanted things a second chance, Goodwill is also committed to giving people second chances and helping them find employment. Sorting, pricing and selling used goods creates jobs for people in the community and they have multiple local programs to help job seekers find employment.
Their mission is "is to empower people with disadvantages and different abilities to earn and keep employment through individualized programs and services." You can learn more about the different programs they offer and the requirements here. I also encourage you to read a couple stories about people who have changed their lives with help from these programs. I read some of them and was blown away by the difference these programs make!
How much does Goodwill invest in local communities?
The exact amount varies from community to community, but the Goodwill of Western Missouri and Eastern Kansas spends $.90 of every dollar directly on their local employment services. You may have heard rumors about how Goodwill manages the money they make from donations, but you can get the facts here. The truth is, they are committed to local communities and their mission, and that's reason enough to donate!
I really was amazed by all the community work I found out Goodwill does. It is so important to do your research on an organization before you decide to donate there. Some thrift stores are not actually nonprofits at all, but you wouldn't know that without researching.
#WhyIDonate
All of these reasons are why I am always happy to donate. I feel more at peace in my own home with less stuff, I feel better about minimizing what I personally send to landfills, and I love the idea of helping people in my community. It's so awesome that something as simple as dropping off unwanted things can accomplish all that.
Bonus: Goodwill is giving away tickets to see the Kansas City Boys in Blue play against St. Louis on August 10. Enter below!