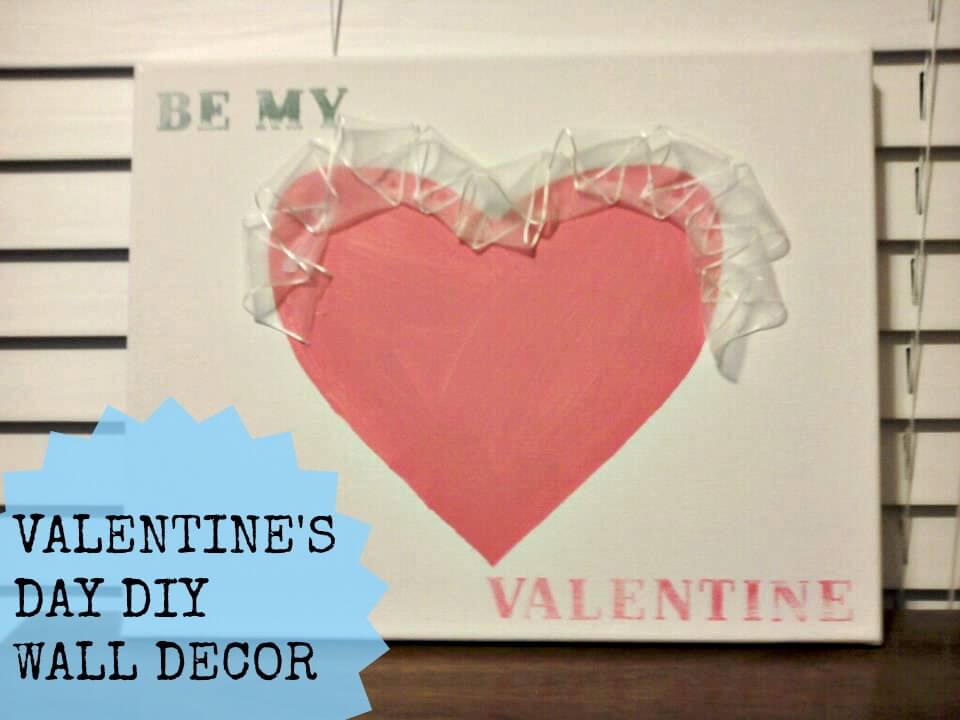 I decided since February is already here, I better get started on some Valentine's Day crafts (Nevermind the fact that my Christmas tree is still up……). For this project I just put together things I already had around the house to make a simple, but cute Valentine's Day project.
It's probably pretty self explanatory – but I took some pictures as I was going to make sure there was absolutely NO confusion. You're welcome.
1. Use/Make a heart stencil.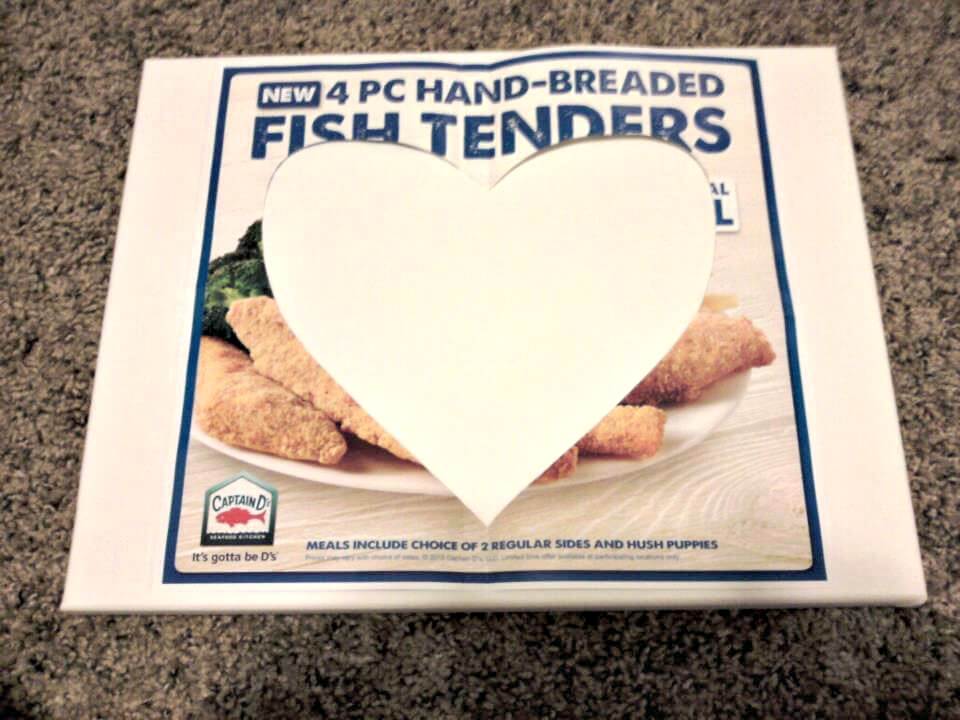 I find this ad I used really funny now that's it's uploaded onto my computer. I had a little trouble finding some spare paper….
2. Fill in the heart. I used some acrylic paint I had laying around.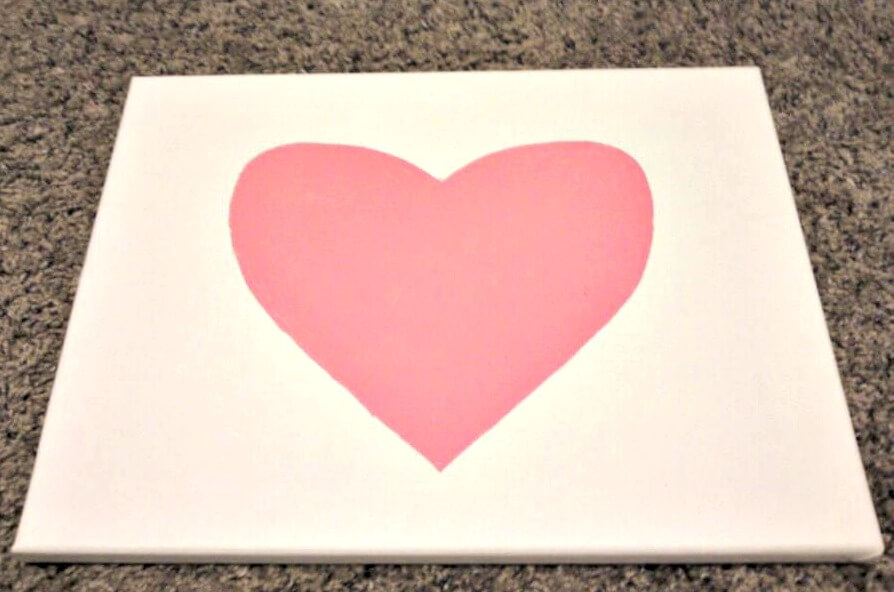 3. Use hot glue to attach ribbon to the outside of the heart, folding it over as you go. You can obviously outline the entire heart if you want, but I liked the way it looked with just the top part outlined.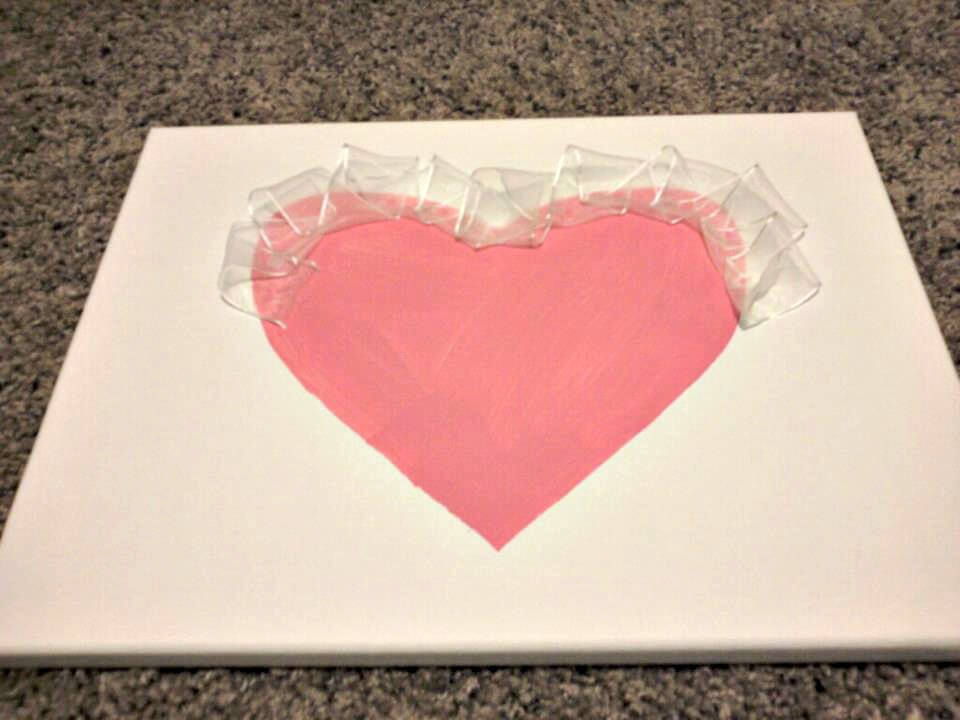 4. Use acrylic stamps to stamp on your favorite Valentine's saying. Have you ever heard of/used acrylic stamps? I hadn't until, well, this project…but I really liked using them. So easy to clean once you're done. You can find out more about acrylic stamps by checking out the badge at the top of my sidebar on the right side of your screen.
I'll have more posts in the future about using these stamps. :)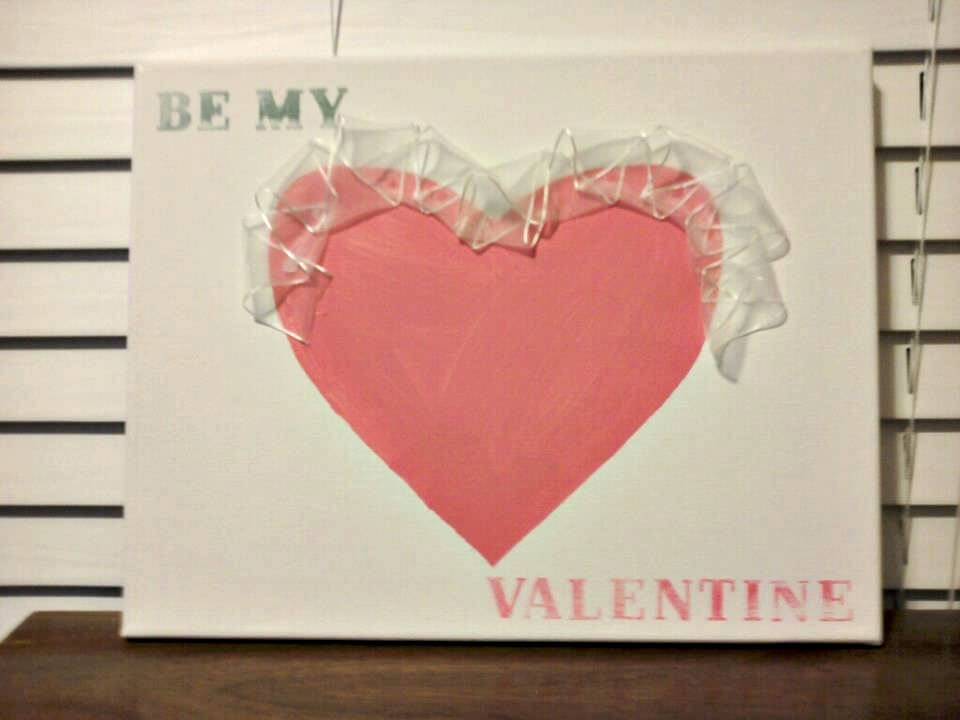 I love the imperfections of my finished product. The letters look kind of faded and you can see the strokes of paint in the heart. I actually like it a lot better that way. AND it only took about a half hour to do. And most of that was because I was indecisive about how much ribbon I wanted to use. 
I'll also be linking this post up with House of Rose. Follow the link to find more fun Valentine's Day projects!