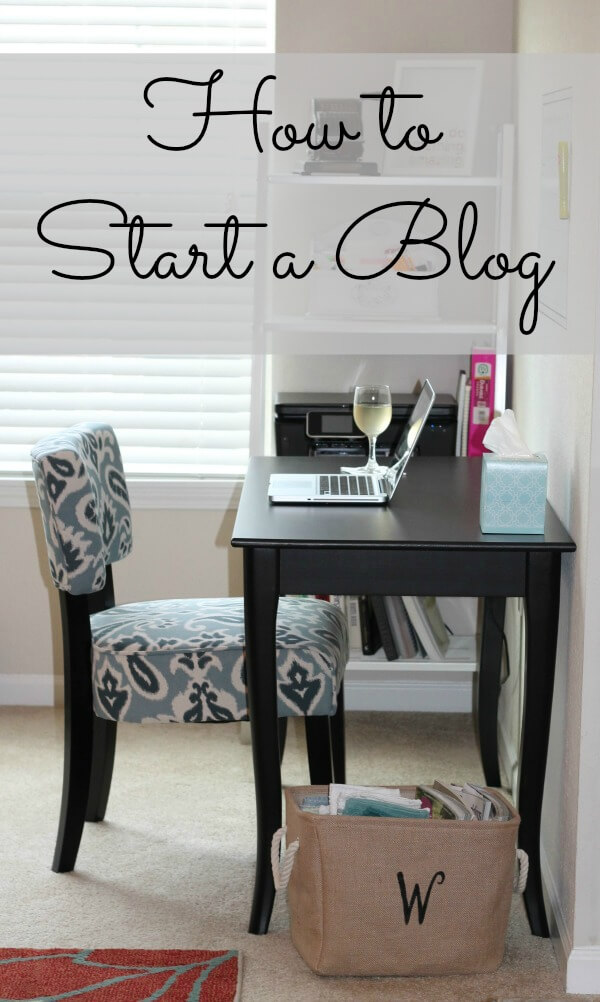 Unlike most bloggers, I'm guessing that the majority of my readers are actually non-bloggers. This is because I know I have the awesome support of all my friends and family who continually visit my blog, even if they don't understand the world of blogging.
I'm also guessing that some of you DO want to enter blogland. In fact, I know a few of you do. We've talked about it.
So I've decided to gather some resources here so you can finally get started!
First, you need to decide if you want to start a free blog (through a site like Blogger) or a self-hosted blog which costs a bit of money. Somehow when I was starting a blog, I stumbled upon an article that led me to start a self-hosted blog, and I'm so thankful I did.
My bloggy friends that are still on blogger talk about wanting to switch to a self-hosted blog. I find it easier to just start out that way – then you don't have to worry about transferring all your files or relearning another system. But if paying for a space on the internet is not in your budget, by all means, go start a free blog. Just get started!
For those of you who want to start out with a self-hosted website, I'm here to help!
Signing up for everything can be super intimidating, but actually it's really easy. What you need is a domain name, a hosting service, and WordPress. Luckily, most of the time you can find all of these in one place!
There are tons of hosting services out there that provide all three things you need. Personally, I use FatCow. I love their service.
My blog has only been down 2 times, and both times it was my fault for trying to make multiple updates at one time. Both times I was also at work, so I could not call and get things straightened out. FatCow actually allows you to live chat them with your issues. Just through chat, I was able to get my website back up in running in a very short amount of time.
During one of the chats, the technician even suggested to me that I install a certain plugin to make my site load faster. Generally you must pay for the plugin, but they offered to install it for free! Talk about great service!
To sign up for hosting and a domain through FatCow, click here.
I receive compensation for this review and will receive compensation if you sign up through my affiliate link, however I would never offer you a service unless I was completely happy with it. The above positive experiences with FatCow are 100% true.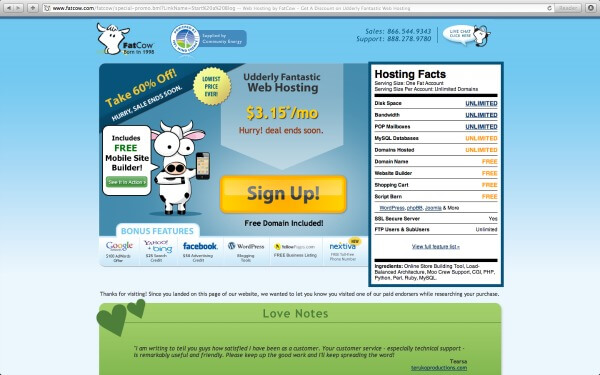 Seriously, signing up is so easy! I trust that you can follow directions and figure this out by yourself, but because I know this is overwhelming at first, I'm going keep providing you with screen shots so you know you're on the right page! :)
Next, enter the domain you want to use. This would be your website. My domain is www.mybreezyroom.com.
If your desired domain is available, you'll come to this screen. I know you know how to fill out your information!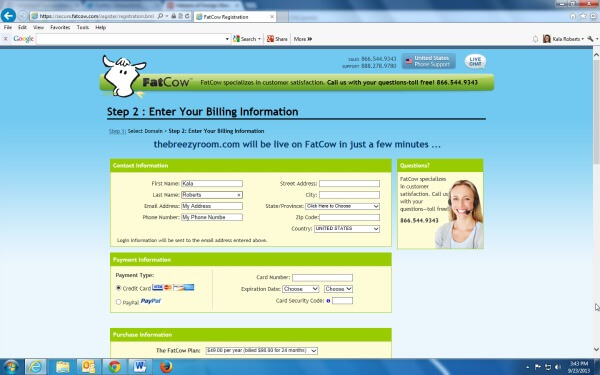 After entering your info, they'll direct you to check your email. Just follow their directions from there on out. You can do it! 
So after getting signed up and everything, I signed into my FatCow control panel, and I had no idea how to build a website! I messed around the with drag and drop feature as if I had a clue what I was doing.
The correct answer here is WordPress. You can install WordPress straight from your FatCow Control Panel. It's so easy.
So you've logged into your Control Panel. Just click on WordPress.
Then click install.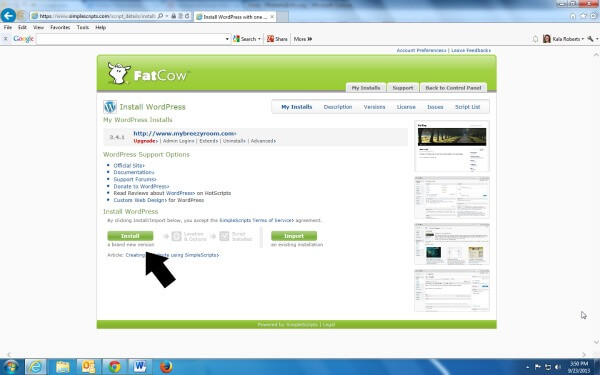 Again, follow the WordPress directions from there. Once you get all logged into WordPress, don't panic! It's a lot to take in, but there are tutorials everywhere. I just clicked around for a while, again pretending I knew exactly what I was doing. I don't suggest going about it that way. Use the power of Google, and google every single question you have. I promise you, all the answers are out there.
Once you get your new blog set up, email me your blog URL at [email protected]. I'd love to follow you. :) Happy blogging!