This shop has been compensated by Collective Bias, Inc. and its advertiser. All opinions are mine alone. #SweetenTheSeason #CollectiveBias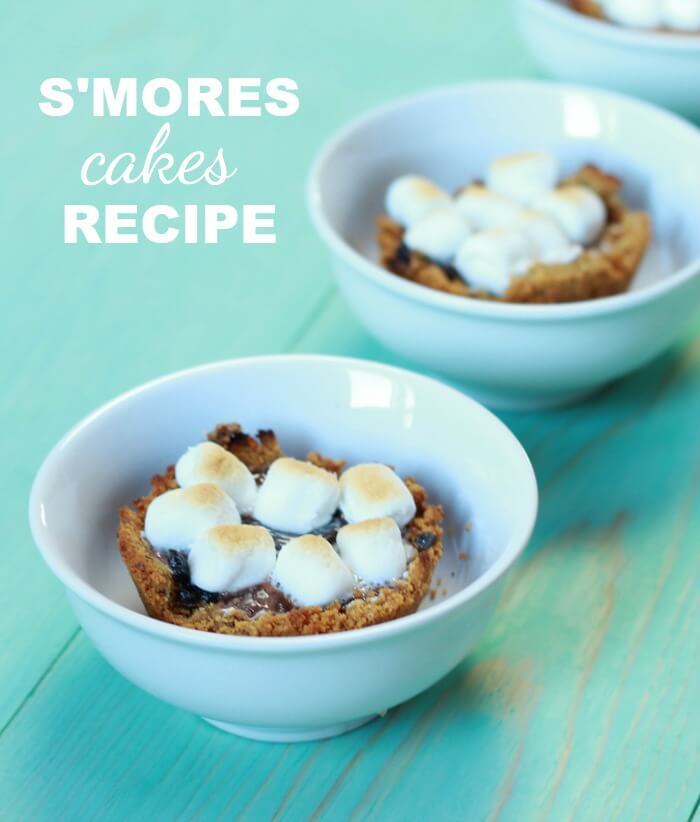 I think we can all agree that one of the best parts of the holiday season (besides time with friends and family of course) is the food that brings friends and family together. And I'm willing to bet that most of us really look forward to the dessert. My sister always says that your stomach has a separate compartment just for dessert, so even after you've had your third helping of Thanksgiving stuff or Christmas ham, you can still find room for the sweet stuff!
As we near the end of fall and the weather is getting pretty chilly, I've been trying to come up with yummy holiday snacks and I realized that I hadn't had my share of s'mores this season. Hanging out at a bonfire hasn't really been practical with a newborn, but I've still been craving my favorite fall treat. So I decided to make an easy indoor version of s'mores that would be perfect for a Thanksgiving or Christmas treat! And the best part is that there is no bonfire required! As long as you can layer a few ingredients, this recipe is super simple!
What you need (and can get at your local Walmart's bake center):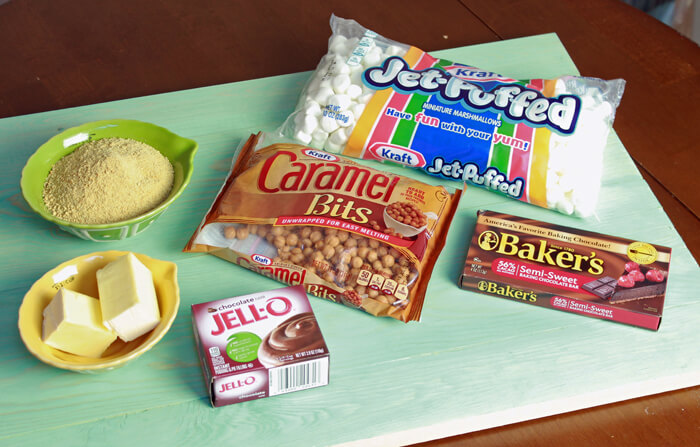 BAKER'S Semi-Sweet Chocolate
JET-PUFFED Miniature Marshmallows
JELL-O Chocolate Instant Pudding
Kraft Caramel Bits
6 tablespoons butter
1.5 cups graham cracker crumbs
2 cups milk (not pictured)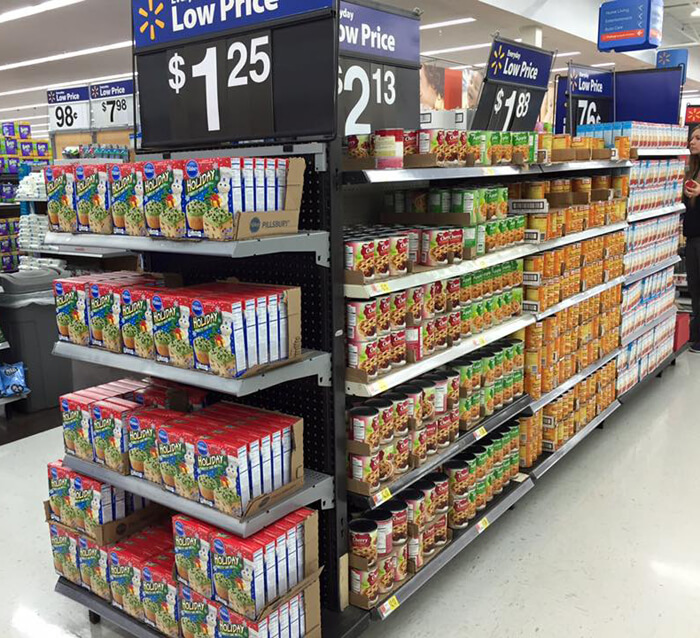 Step 1: Preheat over to 350. Melt butter then combine with graham cracker crumbs. Use spoon to line cupcake pan with crust.  I found that it was easiest to build up the sides first and then fill in the bottom. Bake the crust for 10 minutes.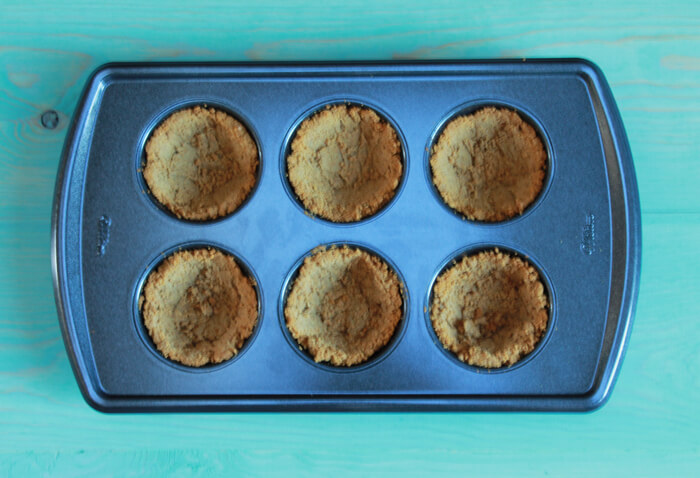 Step 2: Mix JELL-O Chocolate Instant Pudding and milk according to pudding instructions.
Step 3: Layer pudding, then 1 piece of Baker's Semi-Sweet Chocolate, then Kraft Caramel Bits (I put 4 in each cup) and finally JET-PUFFED Miniature marshmallows.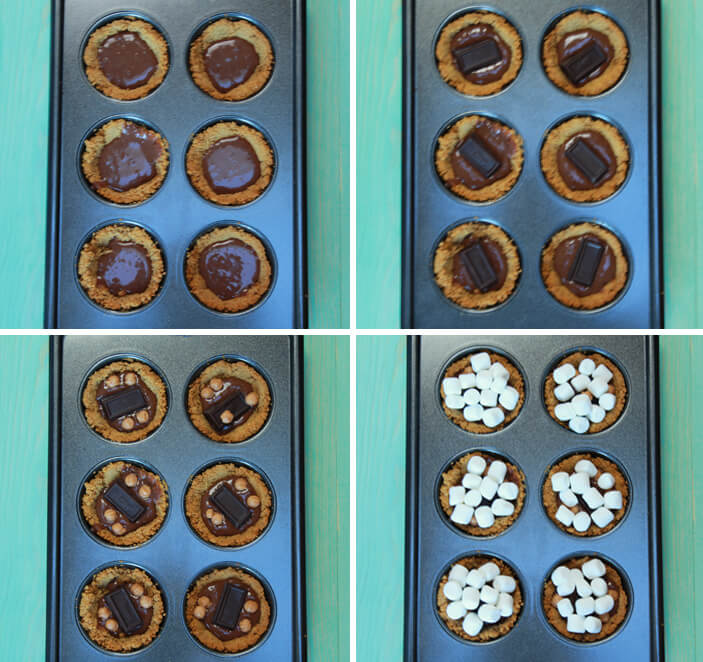 Step 4: Set oven to broil on high and cook dish until marshmallows are brown. I suggest leaving your oven open and watching them. It will take less than 2 minutes and they can go from brown to black quickly!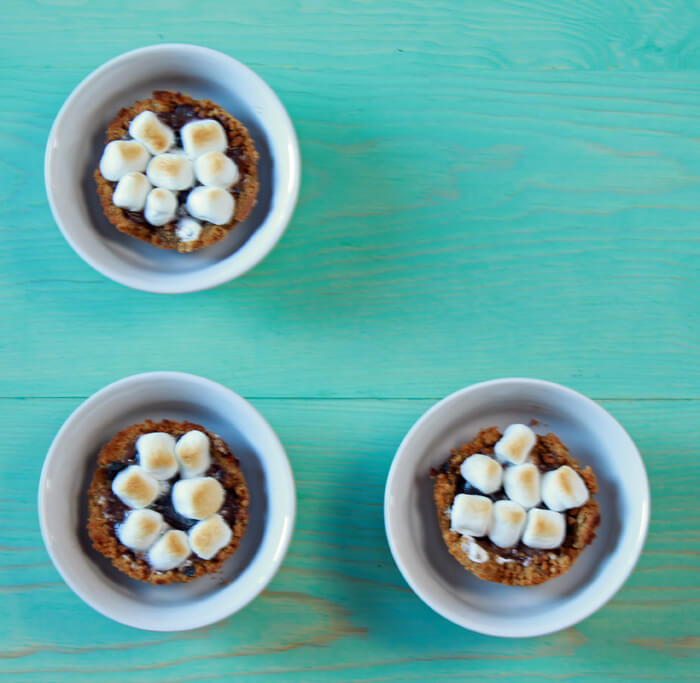 Step 5: Either serve warm and gooey or chill for 2 hours for a more firm pie-like treat!
This is an easy and affordable recipe that I'll definitely be making more in the future! Be sure to check out more delicious cheese recipes at Kraft.com.
Comments
comments