It all started 2 weeks ago when I asked Will if he liked my hair better "now" (which was then), or when it's longer. And he replied that he liked it even shorter like I had it a few years ago. So then the wheels started turning and I started searching for a more trendy shorter do.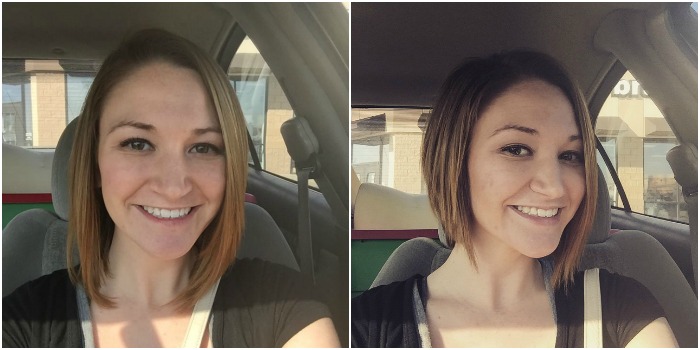 I gave myself 2 weeks to decide if I really wanted to go for it and to scour Pinterest for different styles I liked. You can check out my Pinterest hair board here to see what I pinned.  I had 3 or 4 picked out that were all a little different but all asymmetrical and let the hairdresser do what she thought was best for my hair, and to keep it a little longer to be safe.
I love it!
I think next time I might even get brave enough to go a little shorter on the short side for a more dramatic look. We'll see!
And I do think I look better with my hair at this length than the length it was before. For once, listening to my husband's opinion paid off! :)