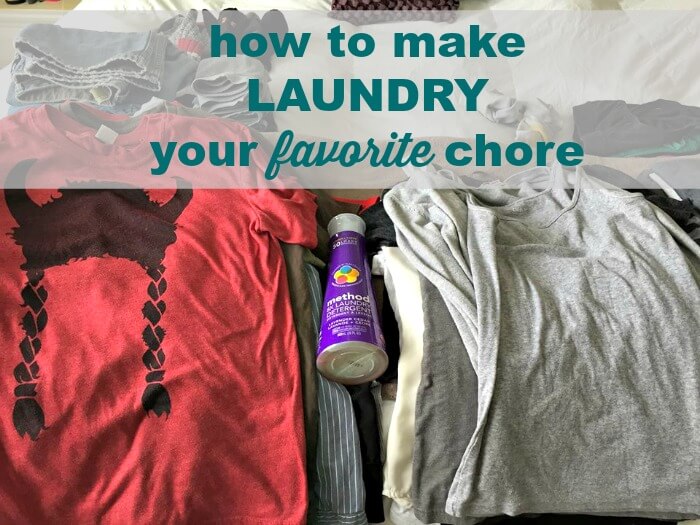 I hear a lot of people complain about how laundry is their least favorite chore to do, but honestly, it's my favorite. Why would I want to scrub at dirty dishes when I can knock out a huge mess by just throwing it into the washer/dryer and waiting for it to take care of itself? Here are some tips to help you make your laundry hassle free and help turn it into your favorite chore.
1. USE A GOOD DETERGENT
When you use a good detergent, you know you don't have to presoak a stain unless it's super tough. New method laundry detergent is 4x concentrated with naturally derived cleaning power proven to remove though dirt + stains. If you do have an exceptionally tough stain, it can also be used as a pre-treat solution for stains, so you don't need to purchase a plethora of different products. And now you can use the coupon code THREEFORME for $3 off your online order of method products.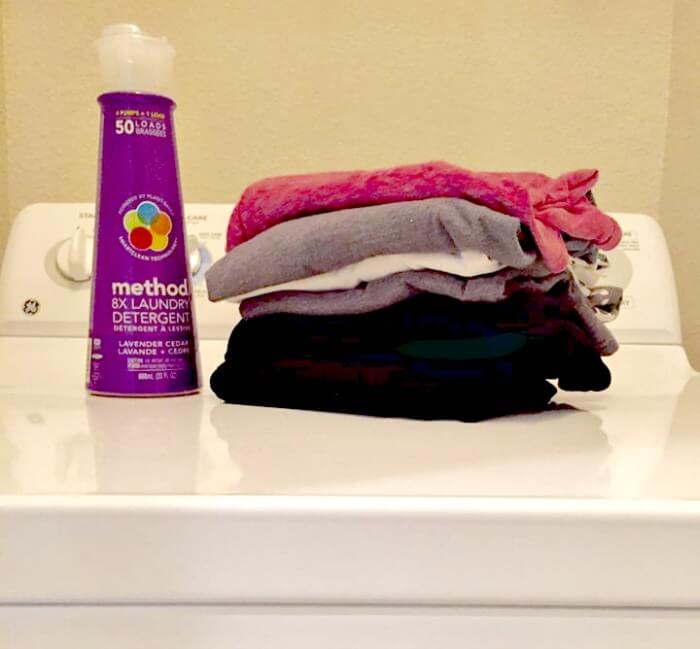 2. WASH ALL LOADS IN COLD WATER
When #1 is taken care of, you won't need to use warm or hot water settings. That's one less step in your laundry process and it's a lot more energy efficient. Two birds with one stone!
3. SET UP A HANGING STATION IN/NEAR YOUR LAUNDRY AREA
Not all of us have a laundry room that's any bigger than a closet, but if you can designate an area to hang up clothes that don't go in the drier, it won't be such a pain to pull them out and hang them up as you're switching over your laundry.
4. HANG MOST OF YOUR CLOTHES IN YOUR CLOSET

I know that the most dreaded part of doing laundry is actually the folding and putting away. I hang all of my shirts and pants and then just have a few drawers for socks and undergarments. It's so much easier to hang them up as I go and then just tuck my undergarments into the appropriate drawers, and I'm not really picky about whether or not they're folded. And the clothes that are hanging generally stay pretty wrinkle free, another win! Mine are loosely organized in the order of dresses, tanks, t-shirts, dressier shirts, cardigans/sweaters, then pants.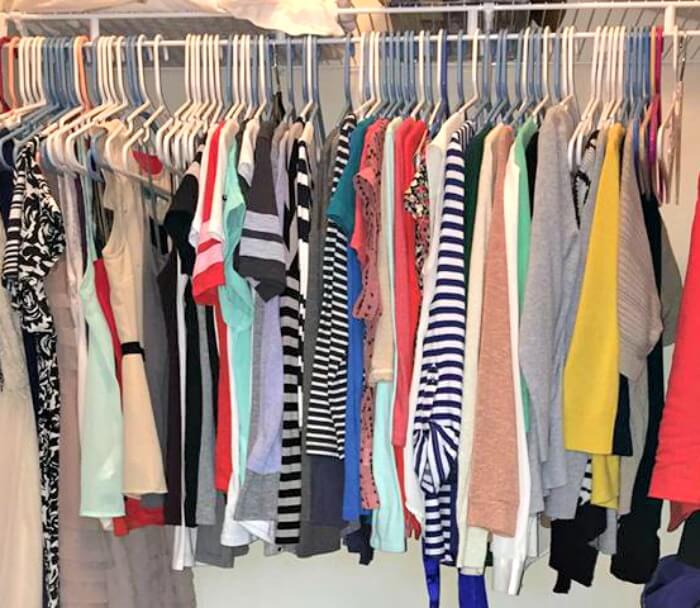 While you're getting into your laundry groove, check out how ASOS and method collaborated to come up with the all machine-washable line ASOS X method!
What are your tips for making laundry more enjoyable? 
I was selected for this opportunity as a member of Clever Girls and the content and opinions expressed here are all my own.
Comments
comments