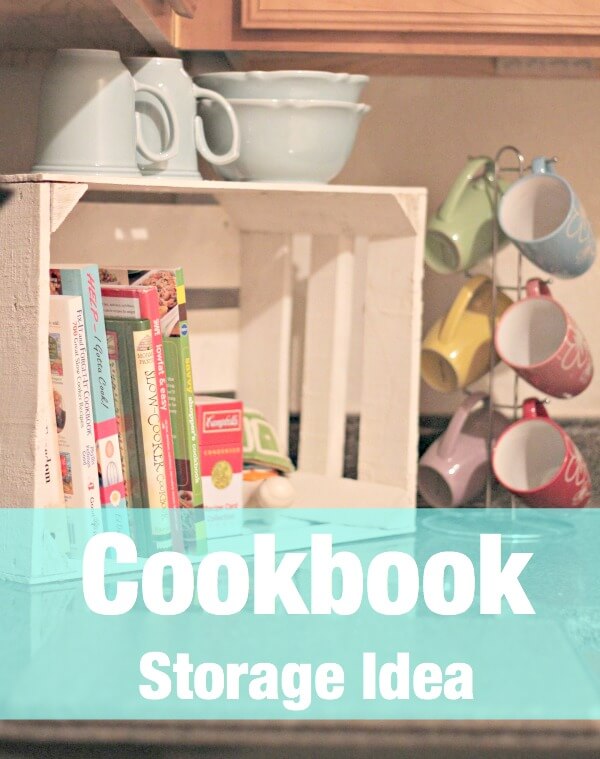 Hey there! Happy Tuesday. I'm so happy to have Monday out of the way I was finally motivated to share this little set up with you. Oh, and I'm a blogger and like to share things, so maybe Monday had nothing to do with it.
I don't know about you, but for the longest time (like a year), I wasn't sure what to do with cookbooks. Never mind even thinking about using them, I wasn't even really sure where to put them.
I would stack them neatly on the counter, then while I was at work Will would stash them in a cabinet somewhere to get them off the counter. Either way, it wasn't very organized or functional (assuming we were going to use them someday).
So when we moved back into the same apartment we'd been living in, I decided to try something new. I bought and painted these crates over a year ago and finally had some ideas about how to use them. Originally I wanted to hang them on the wall like a shelf and put the cookbooks inside, but after holding it up and hearing Will laugh at my idea, I realized it the crate would be sticking out too far from the wall.
So I cleared out the corner where my mixer had been sitting for Plan B. I put it in the cabinet because if you hadn't caught on yet, I don't cook much so it's not something I use everyday. Anyways, this is what we ended up with. Pretty and functional.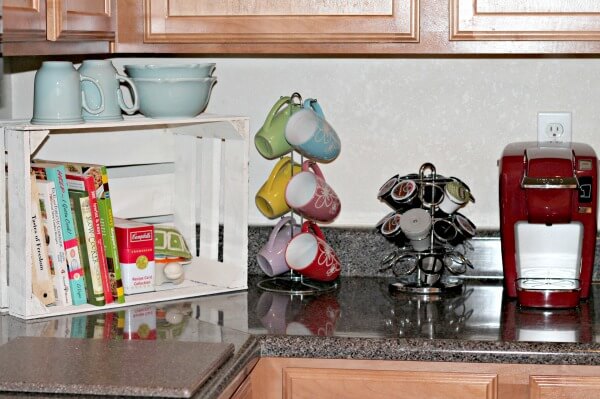 Plus I paid way too much money for those turtle measuring cups from Pier 1 for them to be hidden away in a cabinet. I know they're silly, but they make me happy.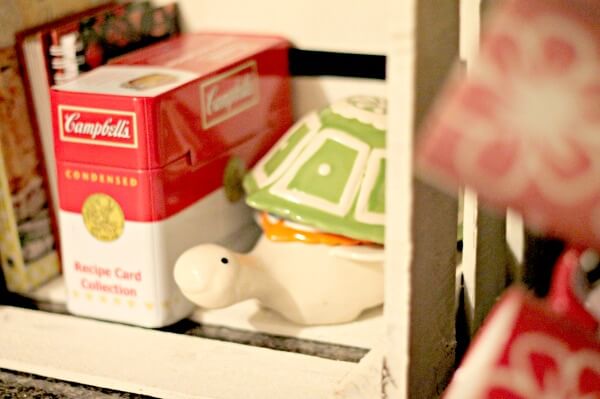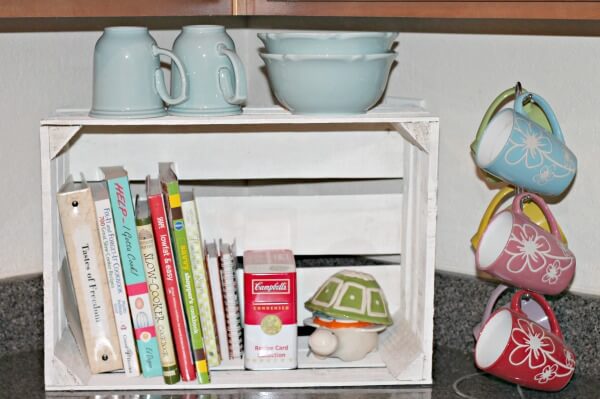 How do you store your cookbooks? Do you display them or hide them away in a cabinet?
P.S. I will love you forever if you would pin one of these images to Pinterest if it's something you like!