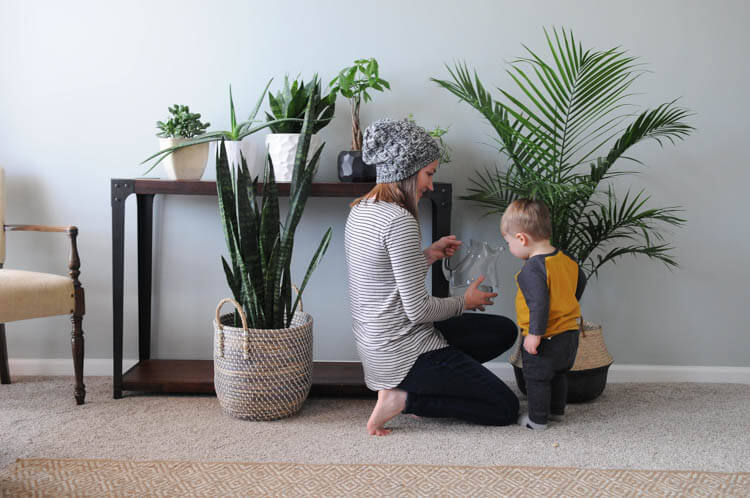 I'm Kala, blogger and owner of The Breezy Room LLC. I started this blog in 2012 fresh out of college with the naïve idea I'd blog all about decorating my bedroom (in a shared apartment) since I finally had a full time gig that would provide me the means to decorate. Little did I know, you can only blog about one room for so long and I had no idea how to decorate.
Through the years I've used this space to share my personal life, before and after painting projects, some failed DIYs (even if I didn't know it at the time), and developed my always-evolving design sense along the way. We've come a long way since 2012!
I'm a mom of two and I love sharing my design projects and tips and strive to help you make your home the best it can be for you, a place where you can be content even if it's not all perfect. I am passionate about so (too?) many things – minimalism and houseplants and butterflies and whatever other random hobby I happen to fall into. Expect to see a little bit of everything and know that it's all part of creating a home we love.
So welcome to my blog and my home! I am so happy to have you here and hope you'll find something worth sticking around for!
Feel free to contact me about anything at [email protected]. :)