This is a fun and simple way to add a modern touch to a kids table for a modern playroom using your Cricut Air Explore 2.
This is a sponsored post written by me on behalf of Cricut. All opinions are 100% mine.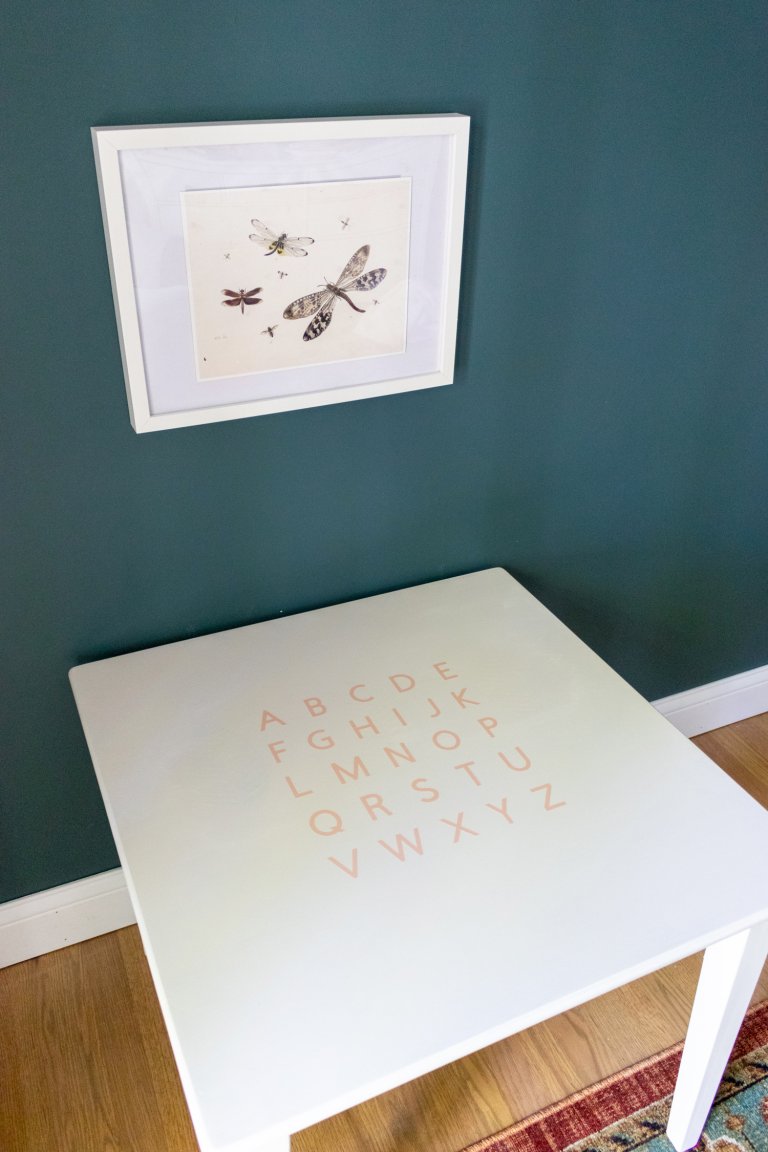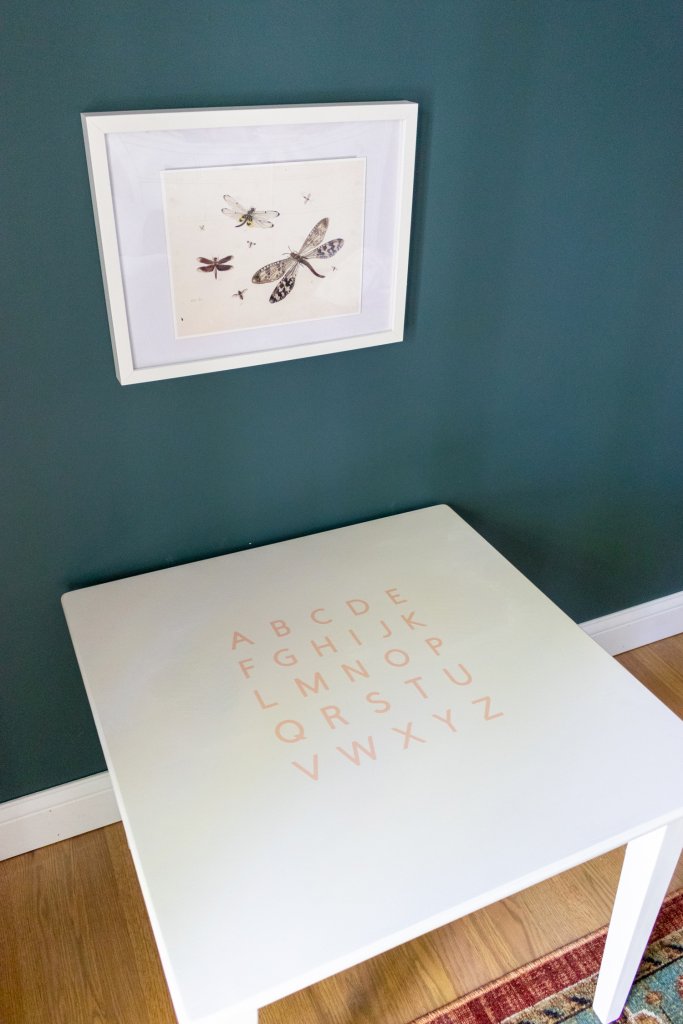 My kids have been in desperate need of a kids size table. They tend to sit on the floor and draw and just shower the ground with discarded paper.
I'd been keeping an eye out for a cheap kids table on swap shop, and they're harder to come by than you'd think. When I saw this basic one for $10, I snatched it up.
It's the perfect table for a quick DIY project!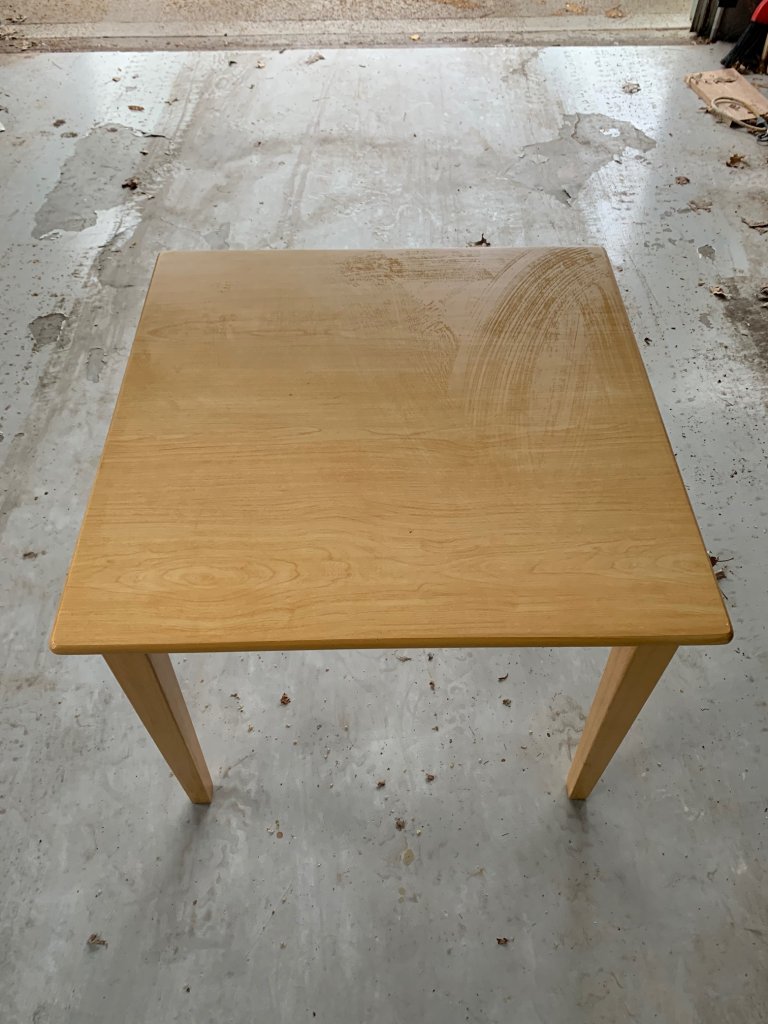 I painted the table a slightly off-white color in Valspar Warm Oatmeal. Originally I wanted to paint a stencil on the top, but to be honest, my stencil didn't work out too well, ha! It was a bit too detailed. So I switched courses and decided to use removable vinyl to add a modern ABC design.
I chose the removable option in case the kids want to change it out at sometime. They love having a say in little things like this, so it's an easy project we can redo as much as we like!
What you need for this project is:
I ended up creating my own design in the Cricut Design Space. First I typed all the letters of the alphabet. Then I ungrouped them all and selected them in columns to align horizontally. I still had to adjust the spacing a bit, but it worked out fine.
After I got the letters spaced how I liked them, I regrouped everything and attached them so the spacing would hold when I cut. You can just grab my template to make it easier on you: ABC Kids Table Project.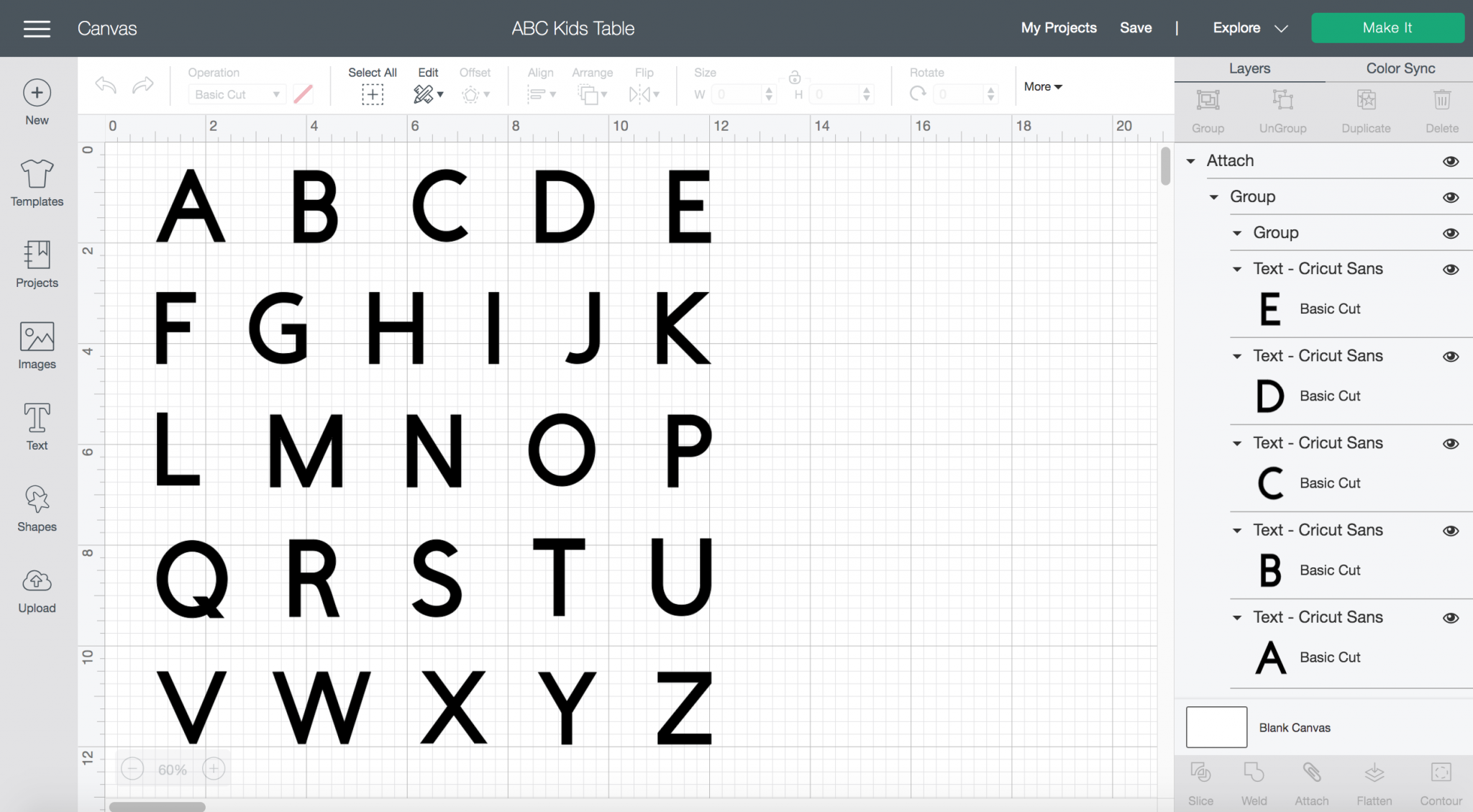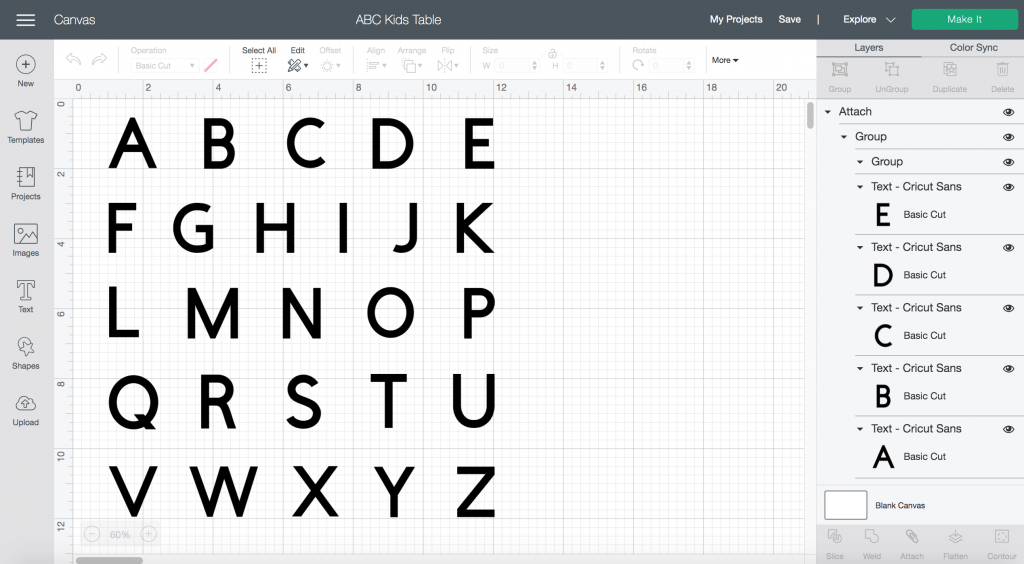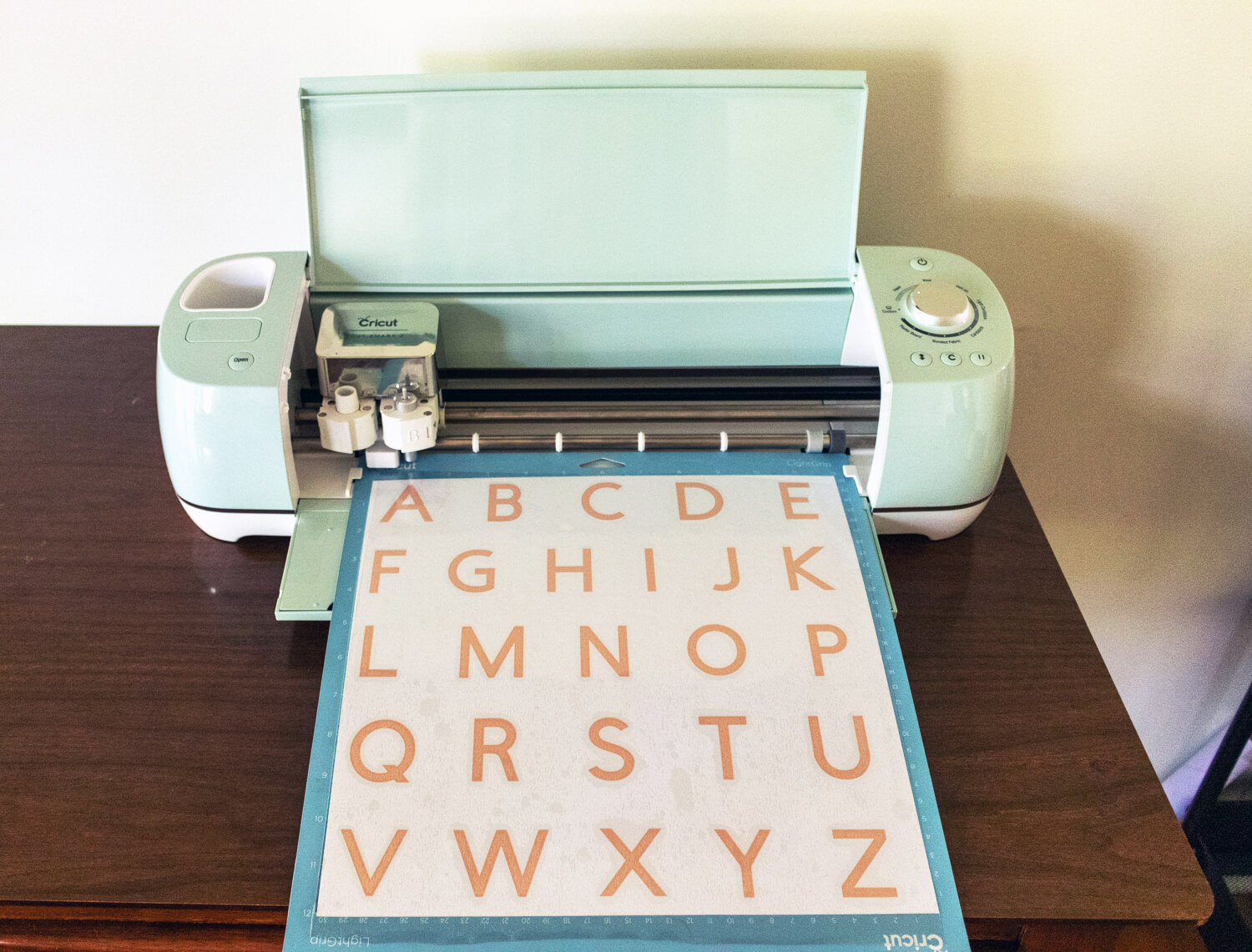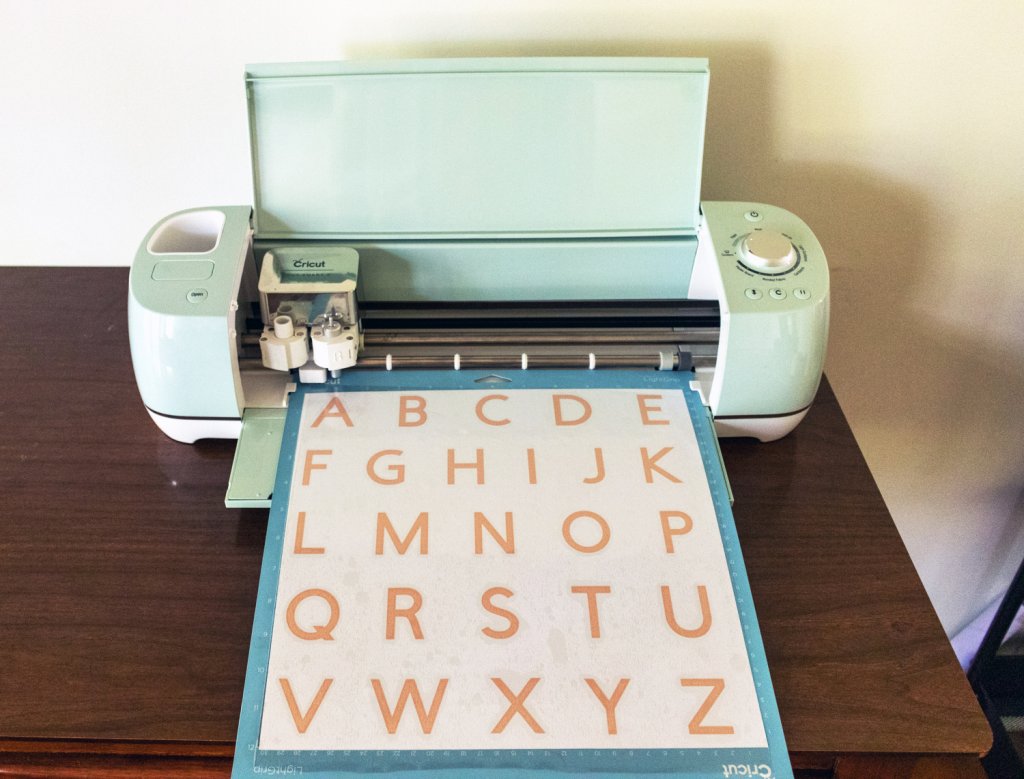 After you cut your vinyl and weed the negative space (I love this set of weeding tools), the easiest way to transfer the letters to the table is to do them all at once using transfer tape. You stick the transfer tape on top of your vinyl sheet, then pull them off their backing onto the transfer tape. Then you'll do the same thing to transfer the letters from the tape to the table.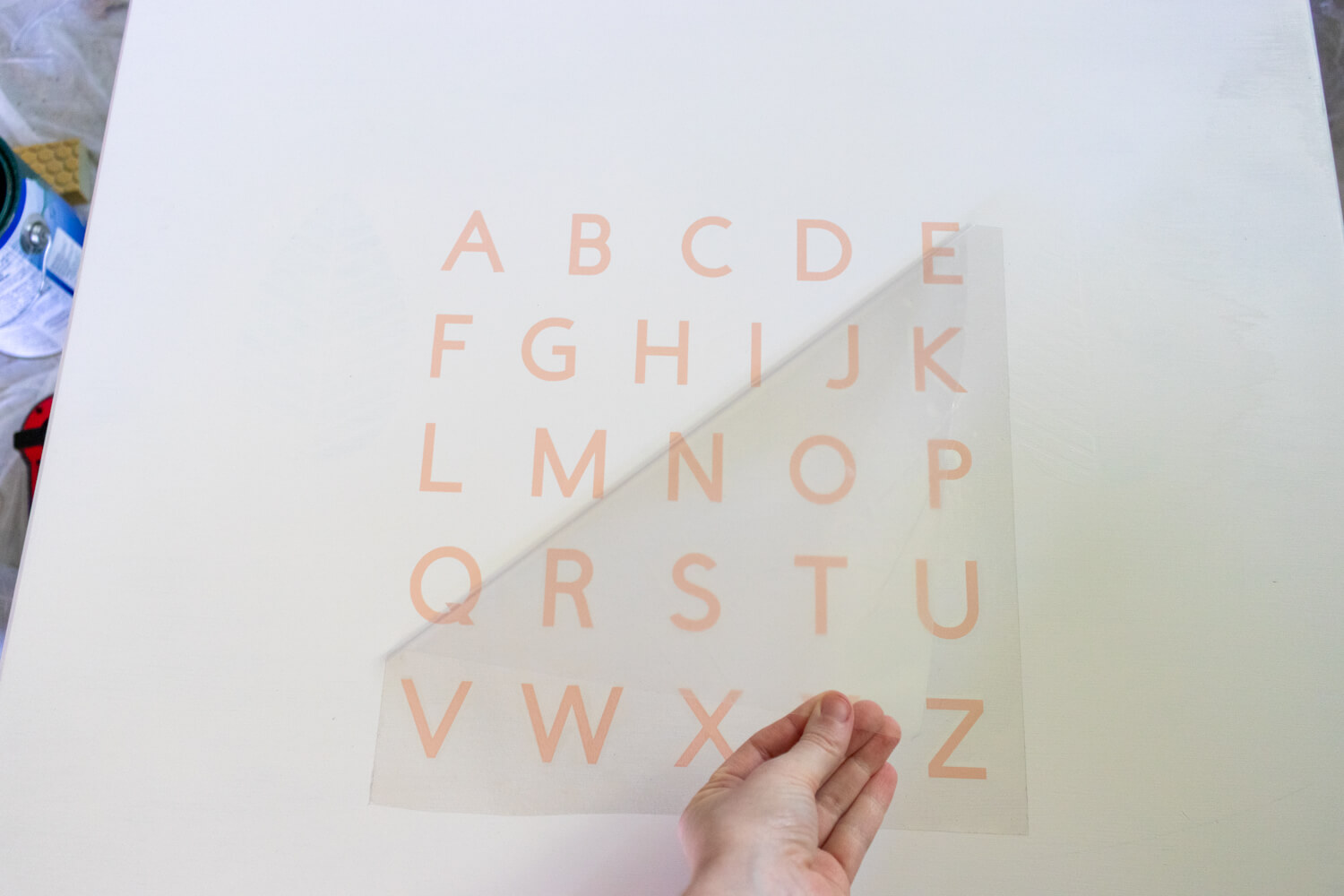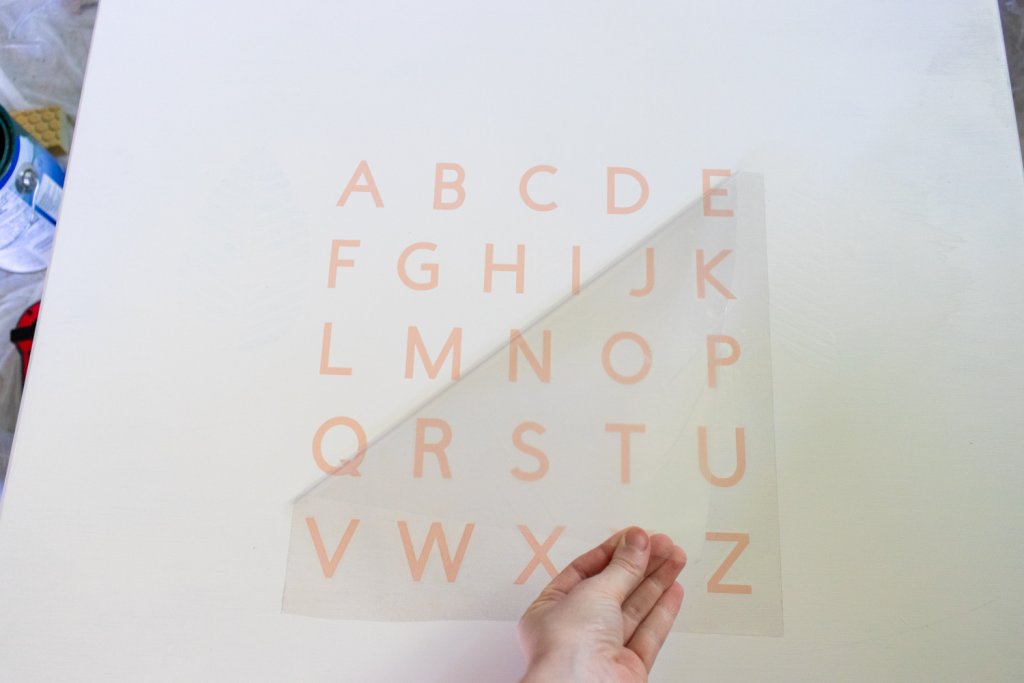 I love how simple and modern it is! Just the right amount of detail for me.
We're still working on putting together a play area for the kids in the basement, so I set it up in Quin's room for some photos. I actually love how it looks with her dark walls.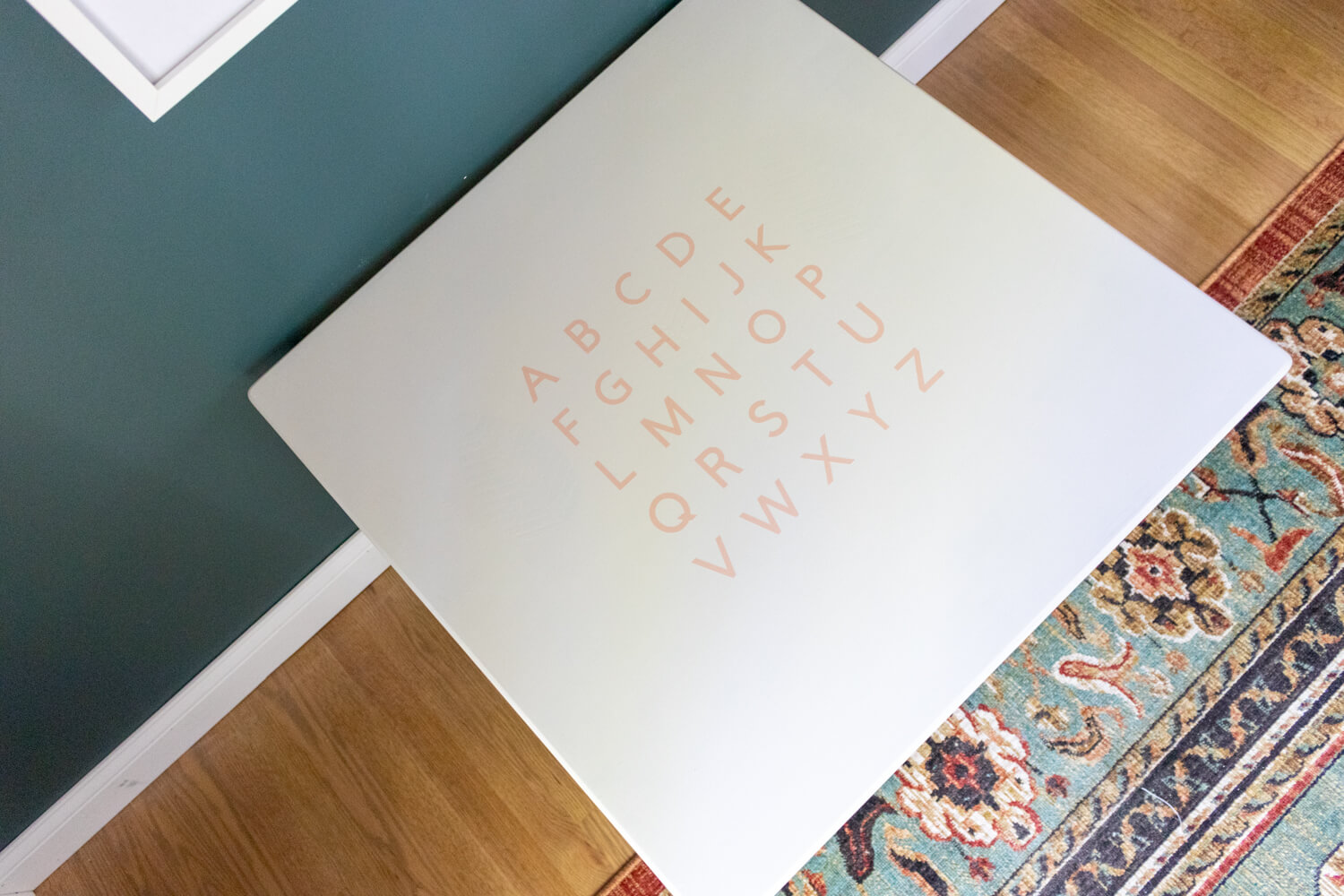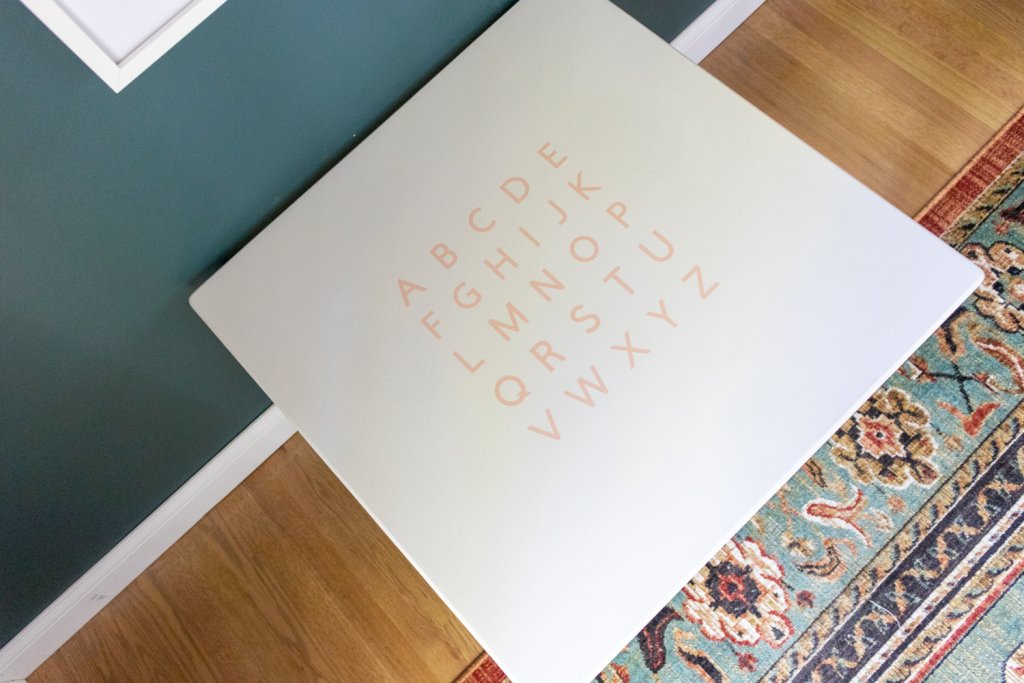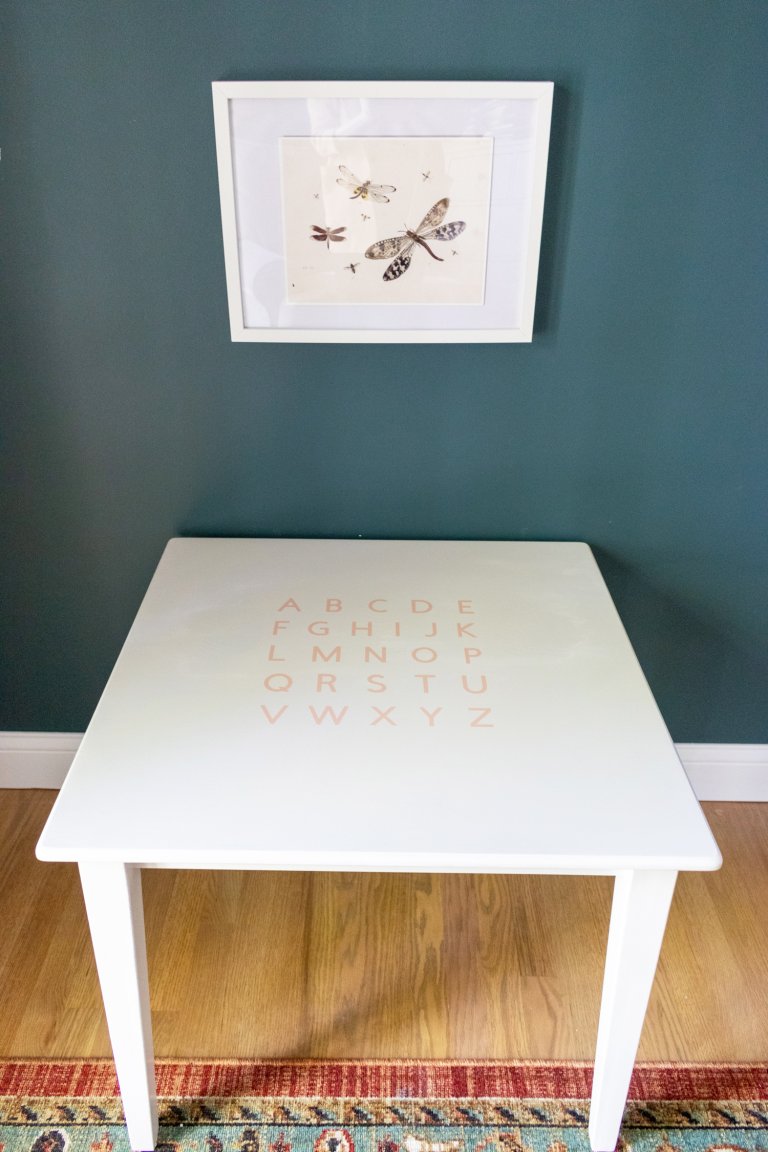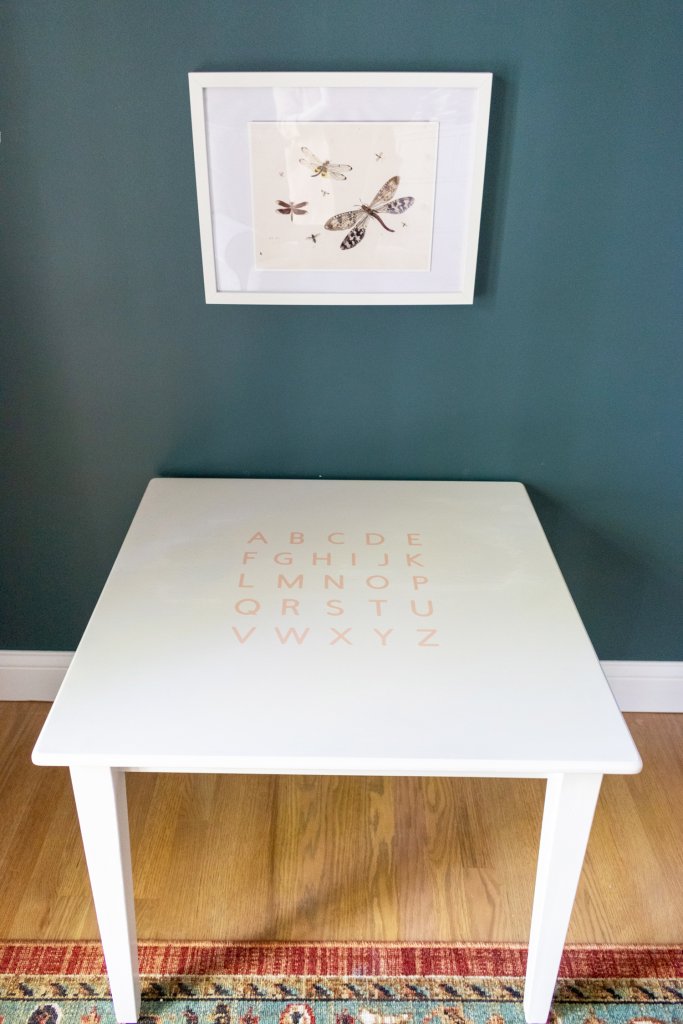 It's a bit tough to get a head on photo where you can see the letters, but it turned out really cute. It's definitely a quick and easy way to personalize a kids table for a modern playroom.