Have you ever considered how awesome it is to be able to use online registries? Will and I went to Target and Bed, Bath and Beyond to register using the little gun and that was fun and all, but I'm so glad I can edit everything online.
Mostly because I've changed my mind a million times about what I want. I realized the stuff I picked in store didn't match any of my Pinterest boards, and that was obviously a problem.
But then it's nice because I can register for the less sensible things that Will doesn't know about. Like glasses, margarita glasses, and goblets for when we have company. Why do I need 50 glasses? I don't know. It just seems like a good idea.
If it were up to Will, we wouldn't even have a cake platter, because most cakes fit on a plate. Where is the fun in that? He's all worried about cabinet space and if we'll ever actually use it and I'm like, "FREE STUFF! Give me all the things!"
Also, I definitely needed three portable cupcake pans with the lid and everything because how else are you supposed to transport cupcakes from one place to another without messing up the icing?
Plus, I just want a complete looking house, then all my home decor pictures might not have to look like this. (Cant' you see the bare walls just staring at you?)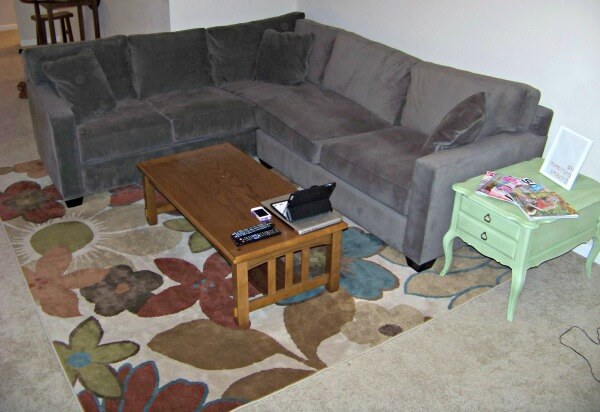 Also, is it inappropriate to register for an ottoman? :)
Comments
comments