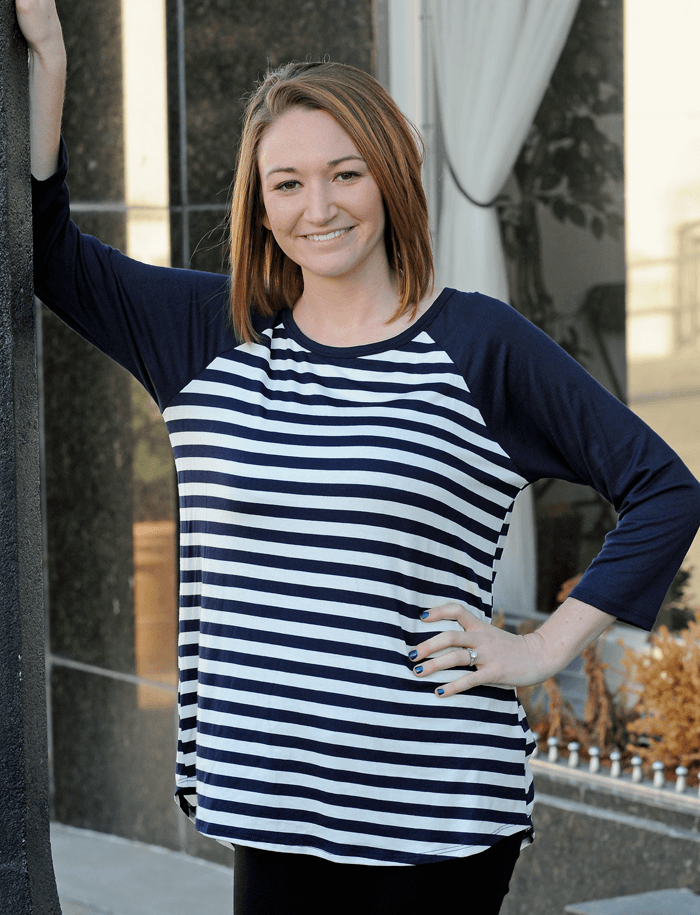 Striped Baseball Tee from The Breezy Room Boutique
Can I admit something to you all here? For a self-employed person, I have the worst work/life balance. And unlike the uber successful entrepreneurs, let's just say my scale is not tilting too far to the working side.
We are taking some steps this week to start heading in the right direction like cleaning the house before bed so I can't put off working by cleaning up messes from the night before and getting up earlier to go work out before starting the work day. Lately I've been guilty of sleeping in without an alarm and slowly starting my day whenever I'm ready. Unfortunately that usually ends up with me being "ready" by about 2 pm and then there's other things to do, like lunch with friends.
Will has been working 3, 12 hour shifts each week for a few weeks now which means he gets 4 days off a week, and it's so easy to default to just hanging out with him when I should be knocking things off my to-do list.
I kind of feel like the beginning of March is perfect for these changes. I know I'm not the only one who has been in a February funk from the cold weather. I don't know how the shortest month of the year feels so long. But even though Valentine's Day and my birthday are both in February, I am so glad it's over! I'm ready for the warmer weather to help me put a little pep in my step and establish a healthier routine, for me and the business!
What are your plans to celebrate the beginning of spring? Will you be making any changes to your routine?