It was a super slow weekend at the booth this month. At first it was depressing, then I decided not to get too down about it, because only being open 3 days a month, you're bound to have bad months.
AND it was about 100 degrees all weekend. As a customer, the last thing I'd want to do is go walk around in non air conditioned wareshouses for hours on end. So hopefully we'll be experiencing the real fall weather in October and things will pick back up.
While the slow business was frustrating, the most frustrating thing happened Saturday afternoon.
One side of my booth was set up like this: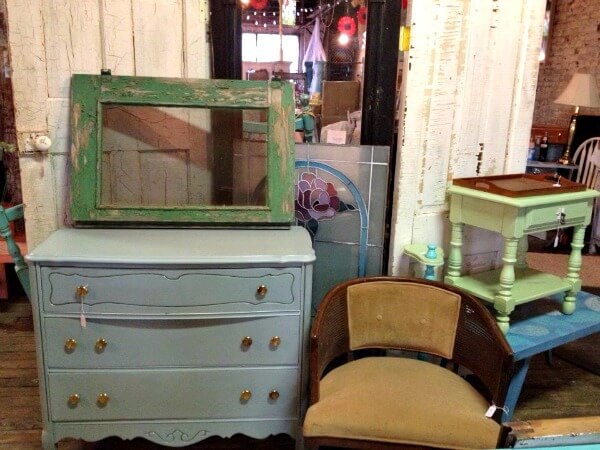 While I was talking with some other vendors across the room from my booth (but still keeping a close eye), a tired, sweaty man plopped down in that brown chair. I get that. We're on the third floor with barely any airflow, and this guy had probably been following his wife around for hours.
But then, as he leaned back getting comfortable, there was a loud crack. I heard it from across the room, he heard it and jumped up immediately. I couldn't tell exactly what cracked at first. I watched him assess the chair, it seemed fine. Then I watched him check out the stained glass worth $200 behind the chair, and then watched as he calmly walked away.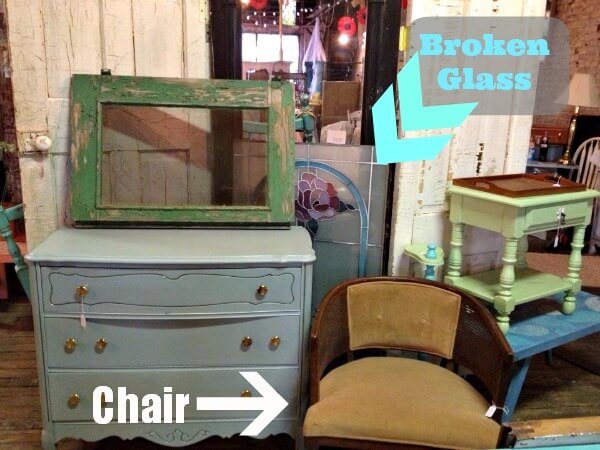 I couldn't believe it! He seriously cracked a $200 piece of stained glass that WAS in perfect condition and walked away!
I ran down to the owners of our shop and asked them how to handle it. They basically said there's nothing we could do.
I mean I didn't expect to make him pay for it. And I understand maybe most of the fault is mine for putting a chair so close to the glass. But he should have at least acknowledged that he did it and told someone. I'm sure he had no idea I was a vendor, and that I watched the whole entire thing go down.
The difference with breaking something in a shabby chic booth versus somewhere like Target, is that I do not buy a ton of one product at whole sale price. Even if I do get them much cheaper than I sell them, they're usually one of a kind pieces and by breaking those, you're costing me money that I can't get back. Or time to fix the item. And time is money.
In this particular instance, I can't fix this piece. It was just so frustrating. And on top of breaking one of the most expensive pieces in my booth and not apologizing, the man had the nerve to stay in the shop, on the same floor, for nearly 45 more minutes!
Again, I was floored. If I'm gonna break something, not have the curtesy to tell anyone, you can bet I'm gonna get out of there. Not just mosey on along like nothing happened.
I've probably rambled on too long about this whole deal, but the moral of the story is, if you break something in a store, find someone who works there and let them know, then apologize. While you can't make it better, an apology makes all the difference. You never know who's watching.
Ok – on to a more positive note. The same afternoon, I came home from my booth to my Cara Box from Rebekkah!
First, I was greeted with this letter: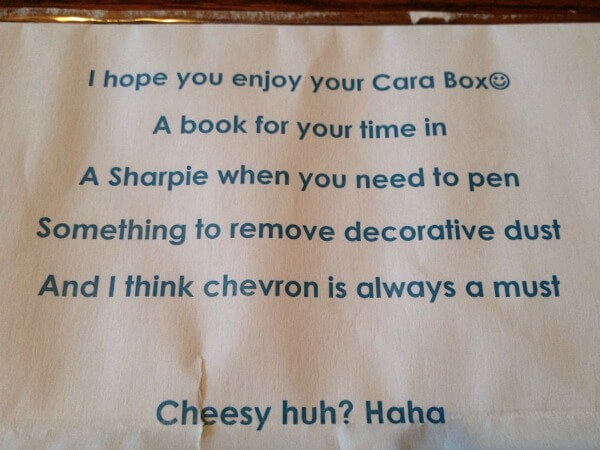 And these presents: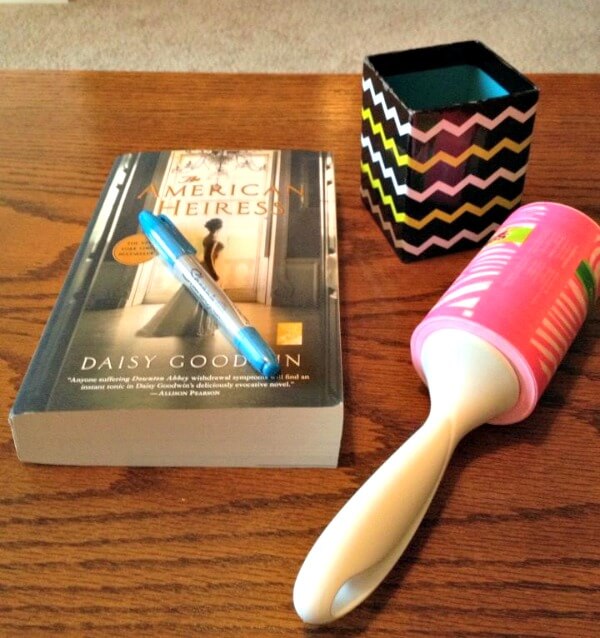 I was so glad to find a book in my Cara Box! I've been wanting to get into reading again, but haven't found the time or extra cash to spend on a book for myself. I can't wait to get started on this book this week. Hopefully I'll have a little more downtime than usual to read!
It made me happy that she sent me a sharpy in one of my favorite breezy colors! I'm always looking around the house for something to write with.
The chevron pencil holder will be perfect for the new desk I just bought a few weeks ago from Ikea. I'm still working on making that presentable.
And hey, who can't use a lint roller? My apartment does get pretty dusty from all the painting. :)
Thanks Rebekkah! I sent my Cara Box to Crystal from My Ramblings. Head over to her blog to see what I got her.
Comments
comments