You guys…I have been so excited about this for far too long! I'm handing it over to Ashley to let you know the good news!
Hi all!
I've got an announcement to make.
(Drumroll please)
Just like Kala promised (um a few more than a few months ago, whoops!), Trendy Tuesdays are back and headed your way!
With all the excitement of coming back, I can't even wait until Tuesday for my first post, so you all are witnessing the first ever, Special Addition TRENDY THURSDAY! (I know you're all very excited)
But really, how could I not post an adorable Valentine's Day outfit idea?
For your Valentine's Day date, I vote you rock a red dress. Give it a romantic twist by pairing it with dark colors, like maroon, charcoal, and/or black.
If you're feeling daring you could even slip on some dark patterned tights and suede pumps. Ow Ow ;)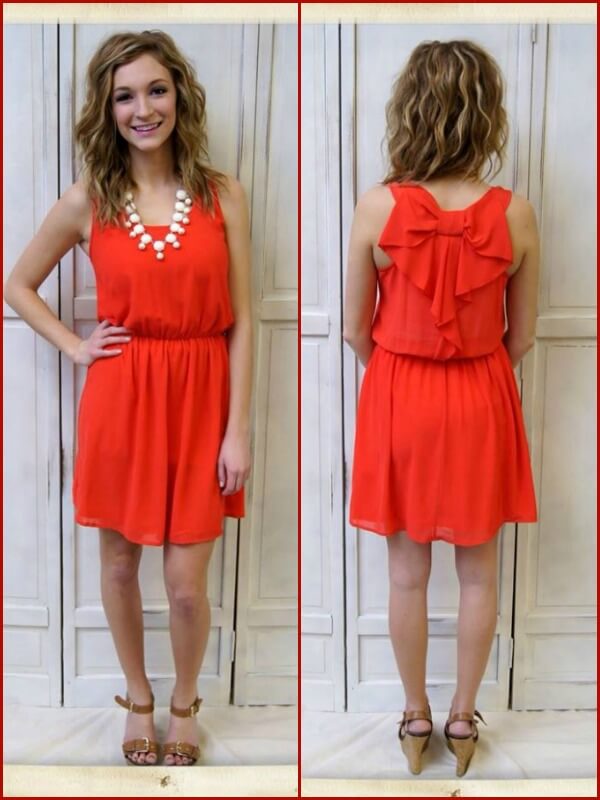 Drama Queen by ashleyr-2010 featuring a red necklace
 Looking for a more casual night out? Pair your red dress with a cute cardigan, tights, and tall boots – you'll still turn some heads!
Good News! : Even though I still love my TJ Maxx, this is a look you won't have to search high and low for like most of my ensembles; you can actually find this exact dress at simplyposhboutique.com. (And it's only $38.00!) Go check it out!
FYI: Simply Posh Boutique is an online boutique created by the owners of POSH Consignment – a shop located in my college town that sells like new AND brand new clothing and accessories. During my looong break from Trendy Tuesdays I actually got the chance to be their model for their online store! So, just a heads up, when you click on the link, don't be surprised to see me in a lot of the clothing options :)
I hope you all are as excited for the return of Trendy Tuesday as I am!
Have a LOVEly Valentine's Day Weekend! (cheesy, I know.)
– Ashley :)
…..
I'm so glad Trendy Tuesdays is back guys! Like seriously! If you're one of my five new followers who isn't familiar with Trendy Tuesdays, click on the My Closet tab on my menu bar to see what it's all about and read a short little introduction about my sister, Ashley. In addition to her own page on my blog, she has her own formatting and font so you'll always know when she's making an appearance. She's kind of high maintenance. 
So what are you doing for Valentine's Day? I'm still hoping to get some flowers even though I haven't asked for them…so that's probably going to be a negative.
Comments
comments