I've shared pictures of my bedroom before, and not much has changed, but now that I'm a little more experienced with my camera, I decided to share some new photos of it.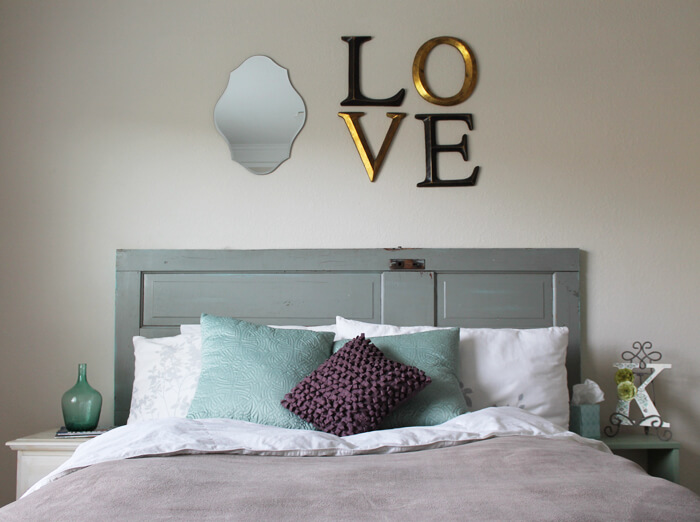 Last week I signed up for a 6 week photography class that begins in September, and I'm really excited to finally learn some real skills. I want to shoot in manual, but so far the furthest I've ventured out is to the Creative Auto setting.
The door headboard was one of my very first projects, and I still admire it when I walk into the room. I feel like my bedroom is the most cohesive room in my apartment with a clear color scheme, unlike my living room which is a mess of colors that I haven't quite worked out yet.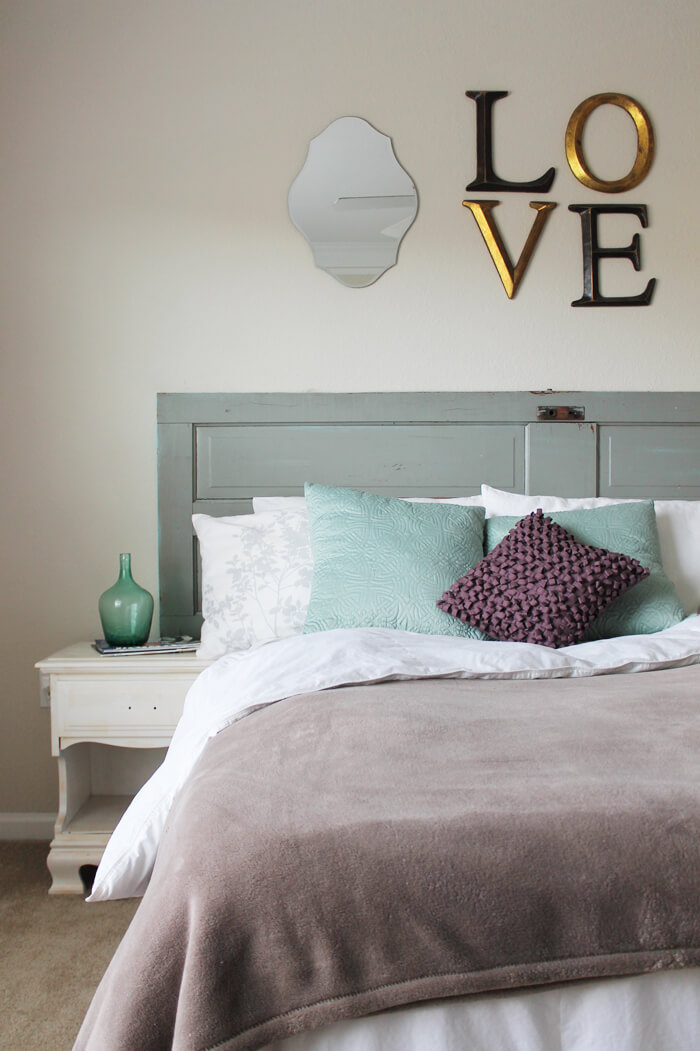 I'm definitely over the tan walls and would love to put a fun rug in, but since we're still renting an apartment, those things will have to wait. We're hoping to buy a house this spring, so adding new decorations and investing more time and money into this space seems a bit silly. Still, I love it. I feel like it achieved the light and airy "breezy" feel that I wanted.
Will makes fun of me because I refer to the bed as my cloud. It's just so white and fluffy that it's perfect. Typically we don't keep the brown throw on the bed because it gets pretty hot pretty fast, but I think it looks nice when the bed is made.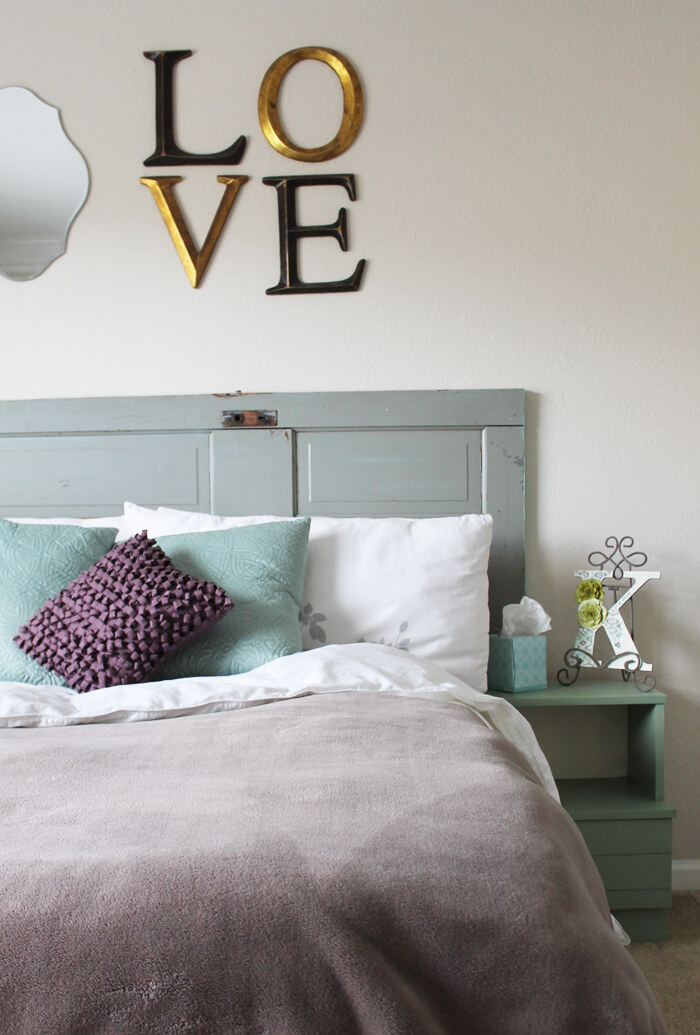 Also, the throw adds a nice cozy feeling that I'm craving for the upcoming fall. Can you believe it's already almost September? I feel like my summer hasn't even started yet, and now it's already over! But I do love fall scented candles, so I'm not complaining.
One thing I can invest in for this room before we move…curtains. Confession: I've never purchased curtains before. I'm not sure if I should go with a print or stick with the light and airy theme and get some simple curtains?
What do you think?