I told you I was going to start Wedding Wednesday so I could share all my thoughts and plans with you!
I really really love this cake topper. Go look and then come back!
Is that not vintage cake topper perfection? Only I don't want to spend $100 on it….so I'm going to try to make one of my own! The pearls and brooches won't be as hard to find as the wooden cursive letter I'm sure. In fact, I probably won't find one that nice…but that's okay.
And I love these bridesmaid dresses I obviously found in one of my wedding magazines.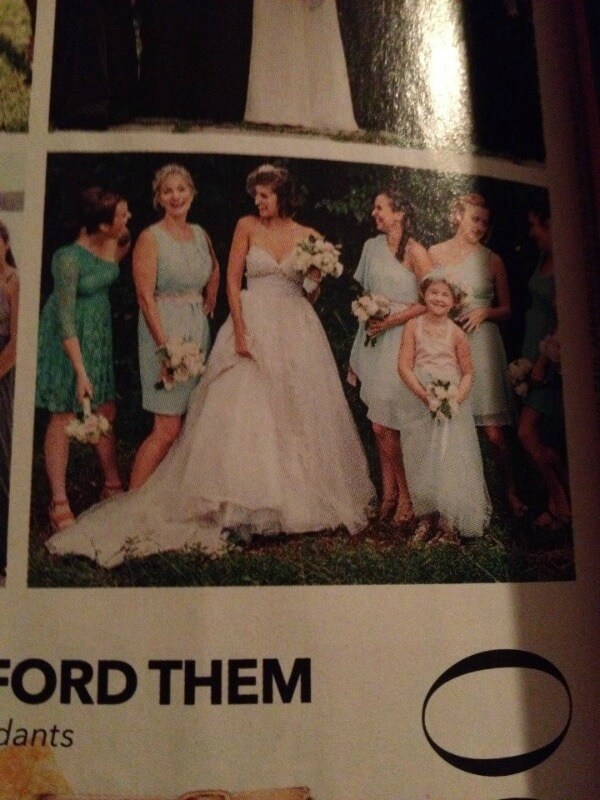 My bridesmaids and I are going shopping on the 25th and I really can't wait. We're going to try to find dresses in non bridal stores because I think they'll be cheaper and we might be able to avoid the alterations. I really hope we can find some in different styles that all look good together!
Also, I need to figure out what we're going to do for catering and a florist. I emailed the owner of our venue, because he deals with events all the time and should know people in our area, and he said his top recommendation is Hy-Vee of all places! That's actually good news to hear, because I'm sure they'll be much cheaper than the competition. And he said their floral department is, I quote, "crazy good." So hopefully I can meet with them sometime this weekend and get the ball rolling.
I did so much the first week we were engaged with finding a venue (that comes with a DJ and bartender) and a photographer that I felt like I was really ahead. I honestly haven't done much since except find my dress, so I've slowly fallen behind.
At this point we only have 4.5 months until the wedding.  It's scary and exciting all at the same time!
Am I crazy for planning a wedding in 6 months? 
Comments
comments