You guys.
I was going to write a post about how I've been reading before work and I love it. Or maybe even about the dresser that I'm painting and bought new knobs for yesterday, but because there's only a couple days left until Veterans Day and I work for a veterans organization, I've been swamped at work.
Instead I'm just going to tell you to make sure you think of veterans this Monday and appreciate their service. I don't really identify with the whole "Army girlfriend" title,  but I'm going to take my soldier to collect his free lunch somewhere, because I'm generous like that. :)
It's crazy to me that before I met my boyfriend, I wasn't really that aware of the military. And now my life revolves around it a lot of the time, more often because I work for a veterans organization (totally a coincidence, I didn't even remember applying when they called me!) than because technically I live with a soldier.
I don't have any pictures of the boyfriend in uniform, but I do have a picture of his uniform…with me in it.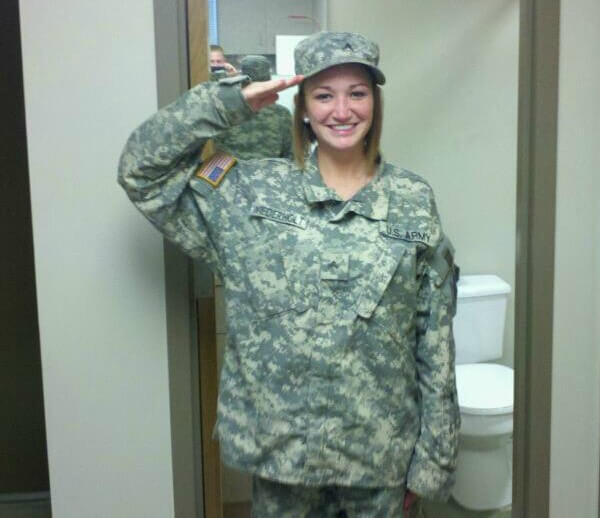 Anyhow, thank a service member this weekend. :)
Comments
comments