Right now through March 31, 2013 I'm hosting a Close to My Heart Online Gathering. Shop now to help me out and get some great products for yourself!
Today I'll be taking over Ashley's Trendy Tuesday posting because she is on spring break, hopefully still alive at this point.
Over the weekend, I decided to try my luck at being a maxxonista and found this cute outfit, which is perfect for work!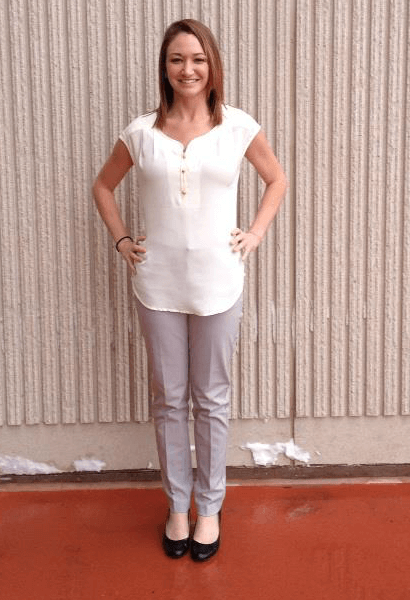 I love the grey skinny work pants. I'm always on the lookout for some cheaper skinny work pants to fit my chicken legs! The normal style of work pants always seem to swollow me up and I have a hard time finding any that fit right. These were just $24.99 at TJ Maxx!
I like the shirt becuase I feel like it will be extremely versatile. I can get wear it like this, or dress it up a little more with a blazer, or put it with some jean shorts for a fun summer look…if spring ever decides to come back (notice the snow on the ground. Thanks KC.)
Where are you shopping this spring for good deals?
Don't worry – Ashley will be back next week. And the week after that we might even have a photo shoot in Miami… :)
Grey Cynthia Rowley Skinny Work Pants ($24.99 – TJ Maxx), White Daniel Rainn Top ($16.99, TJ Maxx), Black Etienne Aigner Heels (DSW).
Comments
comments