Happy Trendy Tuesday!
Ashley's pretty busy with school as the semester wraps up, so I'm taking over her blog post this week.
With wedding season coming up, I'm definitely on the look-out for simple hair styles I can rock without a ton of effort and dress up or dress down. I think I finally stumbled upon a winner while stalking mutual friends on Facebook. I don't know the girl I saw this on, but it was perfect, and will work for any length of hair.
It's totally simple and anyone can do it. There's nothing profound about this hair style, yet I'm sure it's not something that's done ALOT, or if it is, I haven't seen too many people wear it.
FYI – The boyfriend took ALL of these pictures, so a couple are blurry. I was just happy to have him help, although he huffed and puffed the whole time like I was making him model the hair style…
This is the 1/4 up, 3/4 down Look:
So you can achieve this look in 3 easy steps which take about 5 minutes, and that's if you're going slow.
1. Back comb the back of your hair into a bump.
I usually take a section of hair at a time like the picture below, spray it with hair spray, and then comb down. While it's not exactly healthy for your hair, that's the best way I've found to get the highest bump. I usually take about 3 sections of hair. Sometimes more if I want it to be bigger/higher. Make sure to leave your bangs down while you do this. Then smooth down the top with your comb.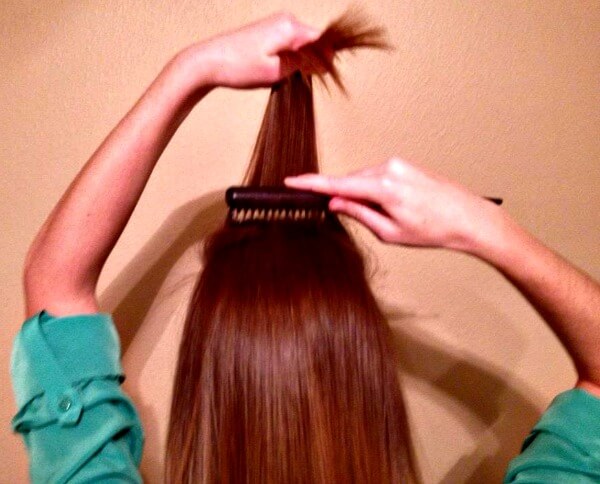 2. Pin back the side opposite your part using a bobby pin.
I just pulled mine straight to the side and pinned it back towards the back of my head.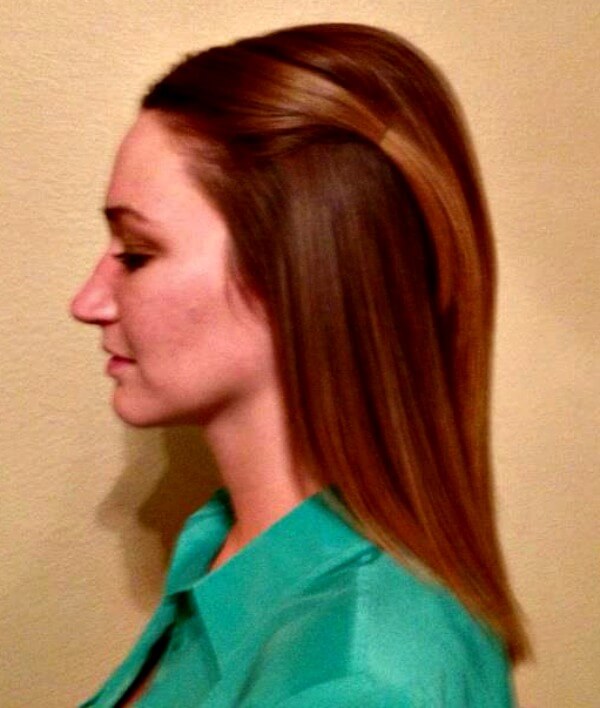 3. Twist the the hair on the side of your part and pin back using a bobby pin.
Again, make sure you pin it towards the back of your head, a little further back than your ear.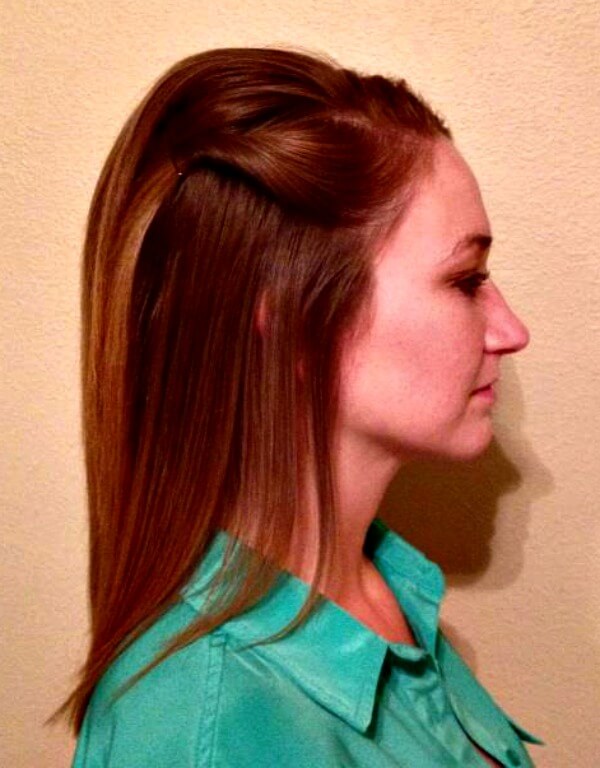 Hairspray everything in place and you're done!
I love this look because usually when I put my hair in half up, half down, it's falling out halfway through the day from the weight of all my hair against 4 bobby pins. Since you're taking smaller pieces of hair here, the bobby pins stay in place all day.
From the front, your hair looks half up, half down, and from the back it looks down; the best of both worlds. The higher the bump, the dressier it looks. You can also dress it up a little more by using prettier clips.
This is definitely my go-to hair style from now on. Try it out! :)
Comments
comments