The sun is out which means it is time to show off those lovely limbs, ladies! And what better way to do that than with some fun and colorful clothing?
Pair a fun, flowy skirt with a neutral top and you've got a cute, easy, and COMFORTABLE outfit, fit for a day of shopping, happy hour with the girls, or maybe even a date!
And what's better? I got this entire look for just $25!
Skirt – (Charlotte Russe, on sale for $4.99)
Top – Kische (TJ Maxx, $7.99)
Sandals – Carlos (TJ Maxx, $12)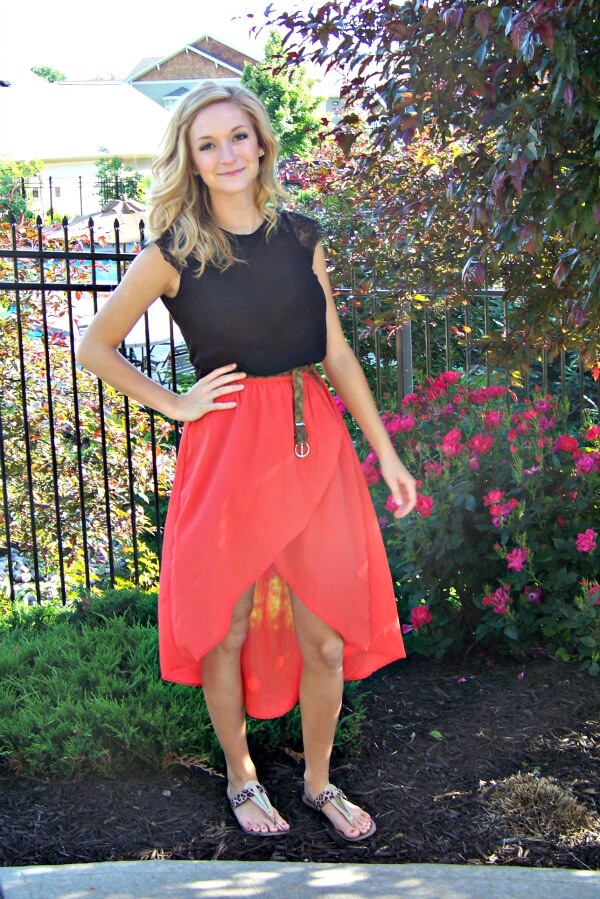 In the future I plan to pair this coral skirt with a white tank and jean jacket, and play it up with some colorful jewelry!
Also, due to busy summer schedules of work and an internship, we will now be having Trendy Tuesday on a bi-weekly schedule.
Have a lovely couple of weeks!
-Ashley
Comments
comments