I cannot believe it's already Christmas Eve. Where did the time go? And where is the snow? Over the weekend we celebrated Christmas with our extended families and Christmas felt so far away, and now here it is!
Tonight we're going to my Grandpa's house and then we'll go spend the night with my parents. My mom bought a popcorn machine and is going to try to start a new holiday tradition of watching Christmas movies on Christmas Eve.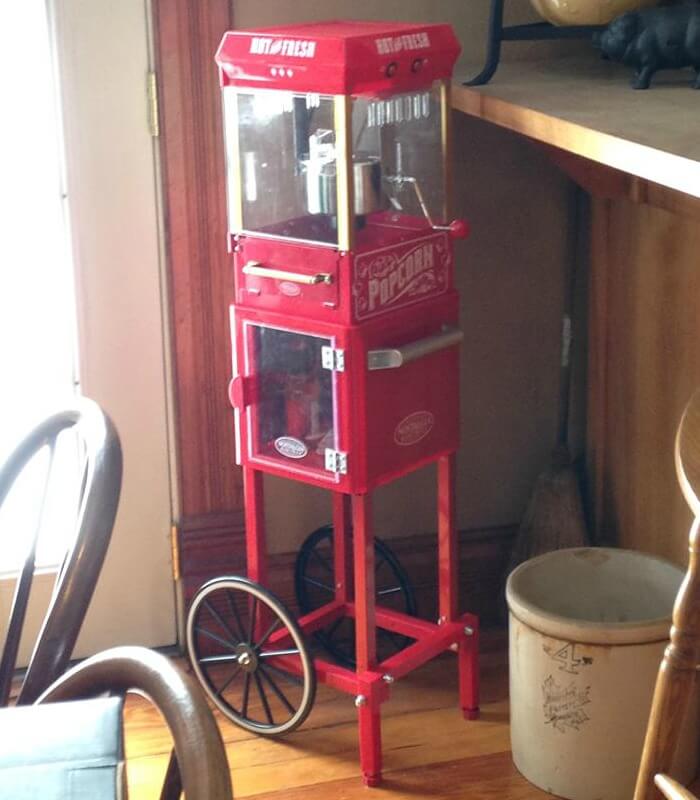 I mean seriously, who buys one of these? "But it was one sale!" she says. She even bought movie theatre quality popcorn because the regular stuff from the grocery store just wasn't doing it.
This is actually probably my favorite thing about my mom. That she feels compelled to love such random and silly things and then try to turn them into special memories, like Christmas Eve movies. In fact, as ridiculous as it is, I kind of love this little popcorn machine too, and I haven't even got to use it yet!
Christmas traditions have been hard to come by in recent years as our family dynamic has been changing. We've had some new additions (marriages, significant others, etc.) to the family and that requires us to attempt to balance our time evenly between everyone. I'm kind of hoping this one sticks and that we establish more again in coming years as our entire family assumes it's new normal!
I hope you have time to enjoy the traditions that your family cherishes and that you have a Merry Christmas! :)
What are you favorite holiday traditions? 
Comments
comments