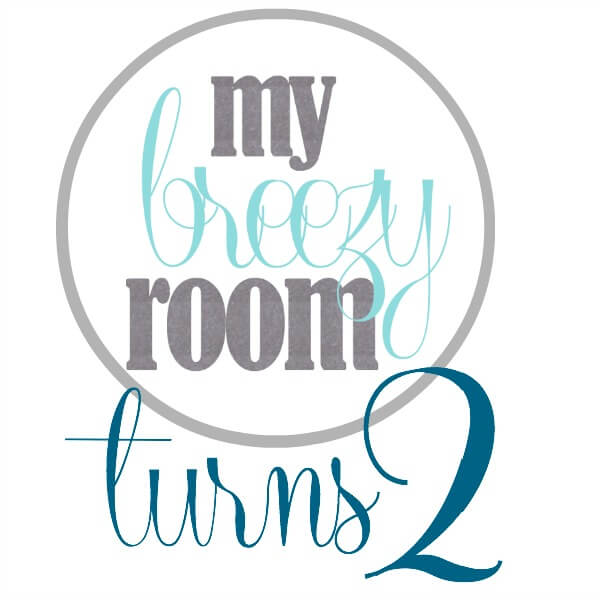 It's hard to believe that exactly two years ago, I started this blog with the intention of blogging about decorating my bedroom with "breezy" colors. Get it, My Breezy Room? I tried to explain my mission in my first post.
This was my very first logo.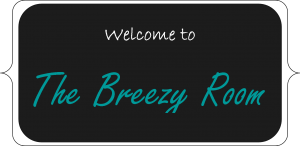 And another one that I used for quite some time…

In my defense, I created these myself, and I still do all my own blog design. I think I've come a long way…
Obviously, I didn't fully understand what a blog was about. Some bloggers do a room reveal almost weekly, and I was going to make this last forever…how suspenseful. Well…in actuality, I never did finish my breezy room completely, so I suppose it's still in the works, ha!
So after a couple months of awful posts filled with awful pictures (I know, I know, I'm still working on that part), my mom called me up about taking a class to learn how to use chalk paint. Looking back, I'm not even sure what she wanted to paint, but I signed us up. This was our first project: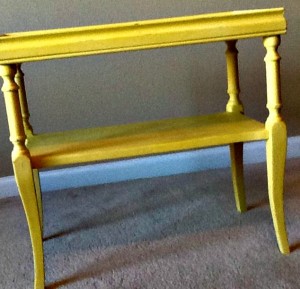 From then on, I just kind of kept acquiring new projects and kept sharing them here.
Since then, this little blog has become one of my favorite places to spend my time. I've taught myself enough HTML code to get by, I've met new friends, I've attended two blog conferences, I've painted countless pieces of furniture, and I've sold furniture locally for about a year now. The opportunities that I've been given and the people I've met locally and online are more than I ever could have imagined two years ago. I've also found a creative side of myself that honestly, I had no idea I was interested in before I jumped in head first.
Sometimes I worry that this little space isn't growing as fast as other blogs in it's two years of life. I know there's more I could be doing, but I also know that even if I had no followers, this is something I love to do.
I have a feeling that year #3 is going to be a good one around here. I just attended Haven last week, a blog conference for DIY bloggers, and I'm prepared to take my blog to the next level. Hopefully in the next year my husband and I will be buying our first house and we'll be experiencing a lot of firsts, which we all know makes great blog material!
I want to thank everyone who takes time out of their day to read about mine. I know there are a million things begging for your attention and I am so happy that you choose to spend some of your day here with me!
Comments
comments