Have you ever thought about the significance of a particular day? And how this day can be so special to someone, or so mundane, or even so scary. Or all of these things all at once?
For me, today is just a typical Friday. I'm grateful for an upcoming break from the workweek and looking forward to time to relax with my friends and family.
For my cousin, today is her birthday. A day that feels as though it was made just for her (or that's how I feel on my birthday anyways).
This day has a greater significance for fellow blogger Annabelle, who was recently diagnosed with Hodgkin's Lymphoma. Today is Team Annabelle day, dedicated to showing Annabelle the love and support she'll be getting as she begins this fight.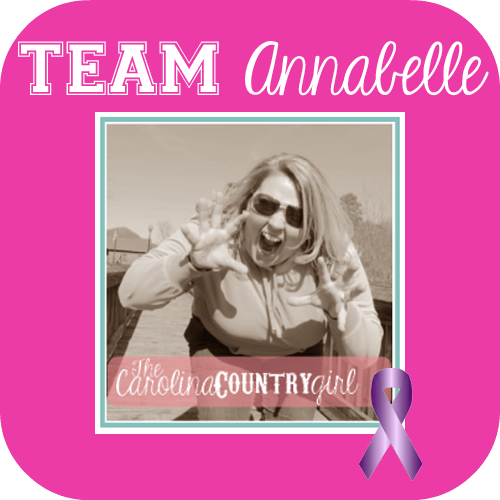 You may not have any clue who Annabelle is. In fact, I didn't either until my friend Jen asked me to help spread the word. But today Annabelle has her first oncologist appointment and the blogging community is banding together to help her get through this day and the rest that are to follow.
It would mean the world to me if you would visit Annabelle's blog and leave her some words of encouragement in a blog comment, or send her an email or even just post them to Facebook or Twitter with the hashtag #TeamTCCG. Team Annabelle Day was a surprise for her today, but I know she'll be reading and appreciating each and every word.
Annabelle, I am rooting for you and I hope today is more significant for you because of the support you receive from your friends and family than because of the news you receive at the doctor's office.
Comments
comments