So recently I made a promise to myself that I would make an effort to ensure that every picture I post on my social media channels is as professional as possible – with the best lighting, positioning and equipment as possible given that I am not blessed with an eye for photography. But then, I realized that it was 10 pm on the final day to order/return my Stitch Fix items and we were leaving town the next morning, so crooked mirror selfies it is. #bloggerfail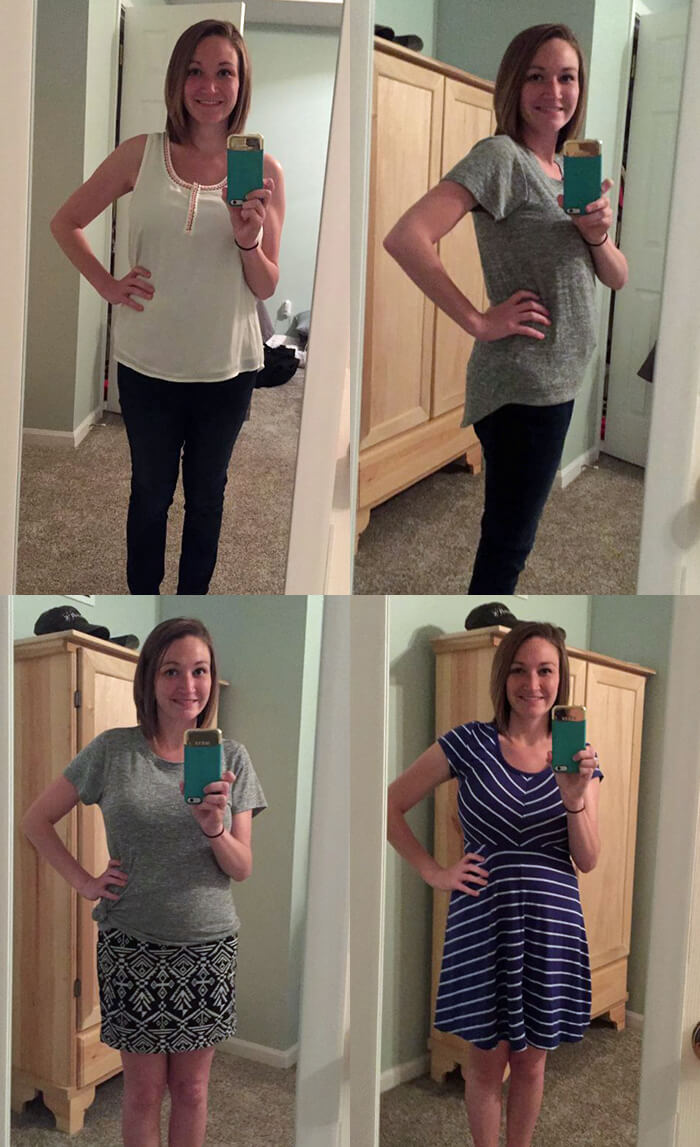 If you aren't familiar with Stitch Fix, it's a clothing subscription service. First you sign up and fill out your style profile to tell them about your style preferences and body type and schedule your first fix. Then they assign a personal stylist to you who will go over your style profile and pick out 5 items that they think you'll love and that will fit well. On your scheduled fix date, you'll receive a package with the 5 items. You have 3 days to decide what you want to keep. What you don't like, you send back in the prepaid shipping bag included in your package. There is a $20 styling fee for each fix, but that goes toward any items you decide to keep – and if you keep it all you get a 25% discount.
So long story short, it's a great way to build your wardrobe with unique pieces that fit well. I've been following quite a few bloggers who have been getting their Fixes for a while now and finally bit the bullet to try it myself. Overall, I was super impressed with the fit of everything I received.
White Beaded Neckline Tank – This tank fit my short torso more appropriately than most tanks this style tend to do, usually they are too long (proof that the style profile helps because I got to specify that I have a short torso). I feel like I can easily wear this tank with shorts in the summer or with jeans and a cardigan in the winter and I can dress it up more if I need to. This one is a keeper.
High-Low Tee – Again, I don't usually go for high-low styles, they tend to be too long on me, but I really liked this one. And ohmygosh it is so soft. I don't know how my stylist knew that I have a t-shirt problem but I had to keep this one. I will probably wear this every day of my life until it dies a slow worn out death.
Mini skirt – Ok this skirt was super cute, and although the photo is unflattering, it actually fit me quite well. The stylist suggest I pair the tee with the skirt and knot it to the side, but I wasn't wild about that look. Anyways I decided to send this one back because as cute as it is, I just don't know when I would ever wear it. I think I said in my style profile that I would like the occasional date night outfit, so that's probably where my stylist was going with this one, but I guess I didn't consider that my idea of dressing up for a date night is probably much more casual than most people's.
Striped dress – I was not feeling this dress at all. The style, the pattern of the stripes and I felt lie it made me look frumpy. This was a definite no for me.
All in all, I think I got a pretty good first Fix. I've already provided my stylist with feedback that she can incorporate into future Fixes and am happy with two pieces I kept.
Have you tried Stitch Fix? Did you love it?