Did the weekend go by way too fast for you too? I hear ya!
I did get some stuff accomplished though. How about those pumpkin books? I debate on whether they should be called pumpkin books, or book pumpkins?
I guess it doesn't matter.
Anyhow, I made my first one. The plan was to make 4…but these suckers are not quite as easy as they look. Have you ever cut through the spine of a 400 page book? Oh yah, and it's super messy. Cutting into book pages, I guess I was a little prepared for that.
Here is what my work space looked like.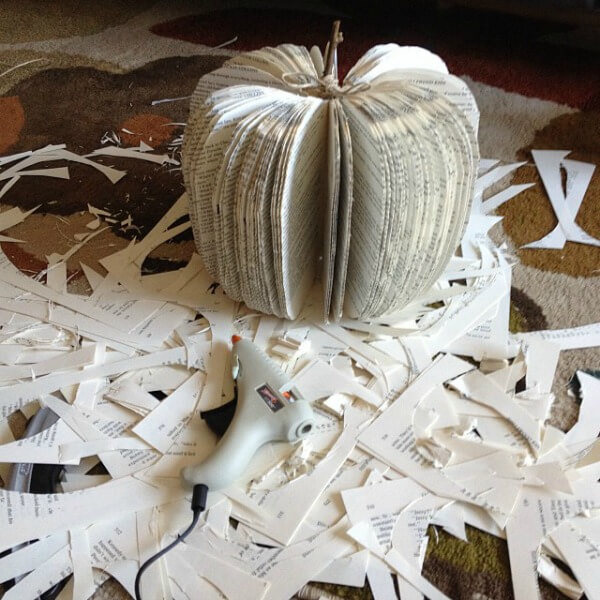 But it's so cute, though! was the main consensus I received on Facebook when I said this task was not near as easy or glamorous as it seems.
So I didn't use a tutorial, I just kind of eyed it. I cut a piece of notebook paper into the shape of half a pumpkin and used it as my guide. I cut out the pages along the lines the guide and then used a box cutter to cut through the spine at the top and bottom of the pumpkin. Then I hot glued the front and back pages together so it will keep its pumpkin shape and hot glued a twig with a twine bow in the center. Wa-la!
And cute it is!
So I used it for a little fall display in my booth. It's open this weekend in the West Bottoms of KC in case you want to know. :)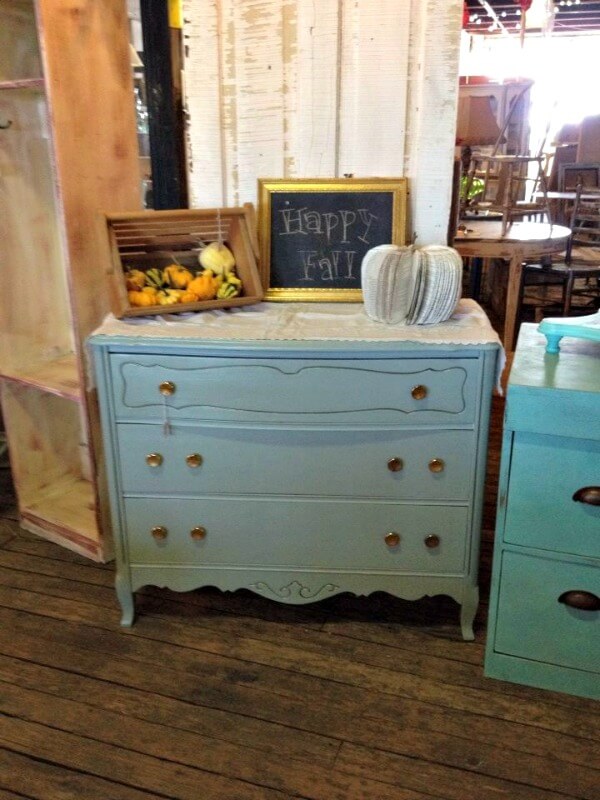 I've been picturing this dresser in a bedroom. But now I can see it being used in a foyer or as a buffet somewhere. My sister said this display looks more like Thanksgiving, but I'm okay with that!
More booth photos: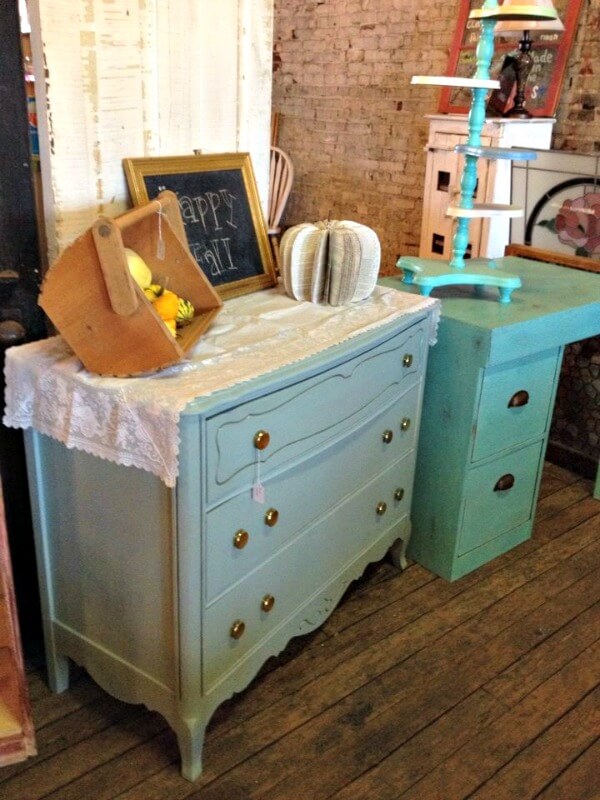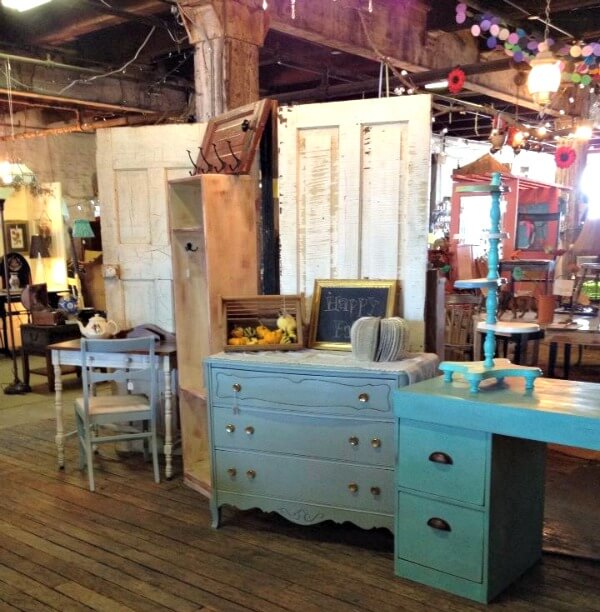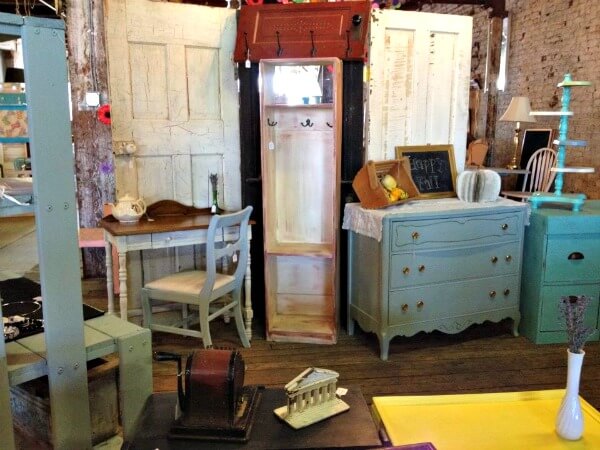 I lowered a lot of prices this month. I'm ready to move some furniture and get these pretty pieces into a new home!
Comments
comments