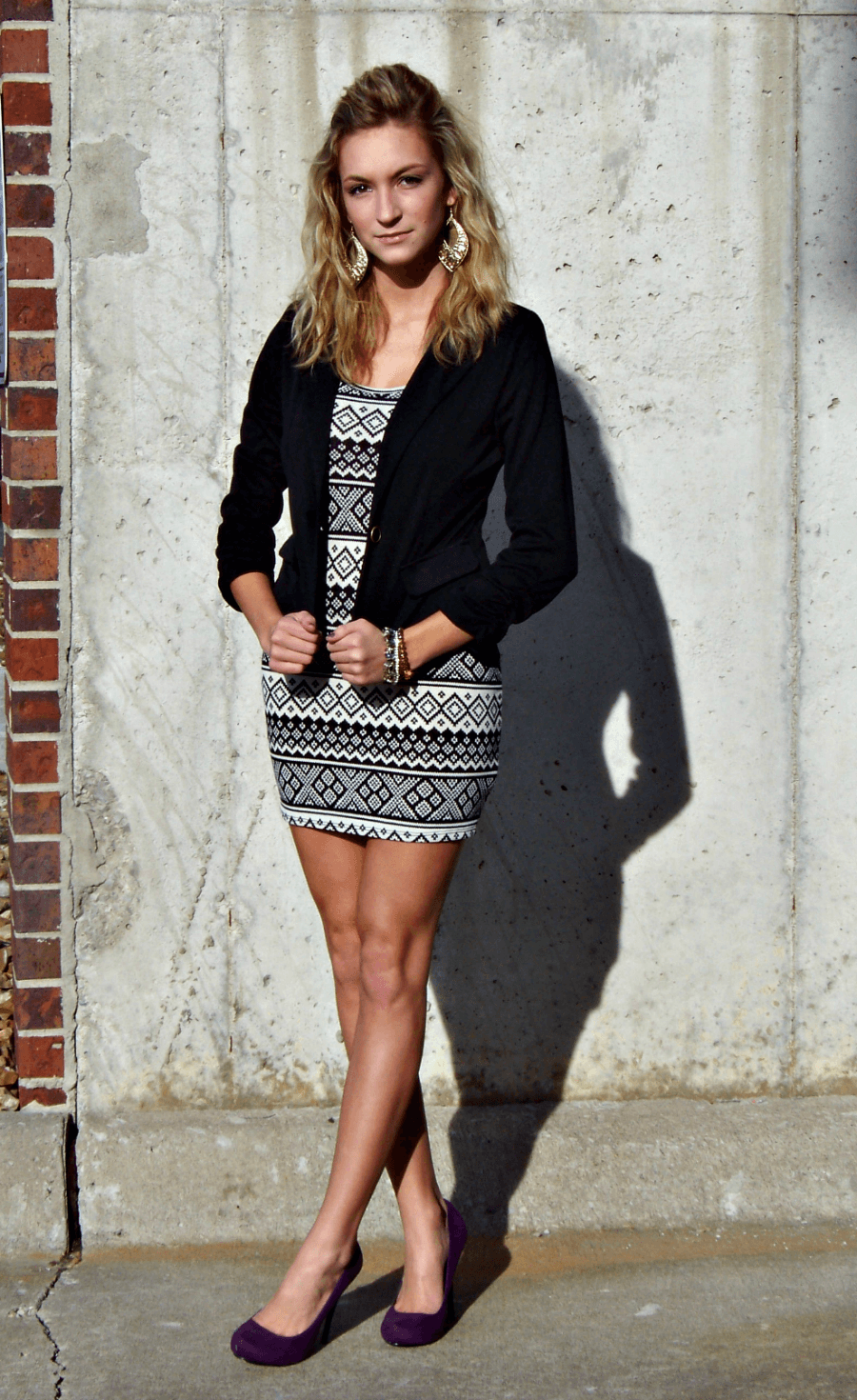 Hi everyone!
Today I am showcasing an outfit that is a little different from the last "daytime" ensemble; I think this one would be perrrfect for a night out with the girls!
This includes my black blazer (T.J. Maxx, $12), pattern dress (A'GACI, approx. $20 – which I purchased during a school trip to Chicago this past semester – there aren't many of these stores in the Midwest, but I found it to be pretty comparable to our Forever21 stores), the shoes actually came from a closet across the hall from the Breezy Room…thanks Micah!! ;) But you can find colored pumps like these just about anywhere now (and of course I'm thinking T.J. Maxx is a pretty good candidate right about now!).
As far as accessories go, these specific earrings (for which I can thank Santa) get paired with many of my outfits. These puppies came from Old Navy. The bracelets I am wearing actually get warn quite a bit too, and came from Charlotte Russe's jewelry collection — they couldn't have been higher than $10!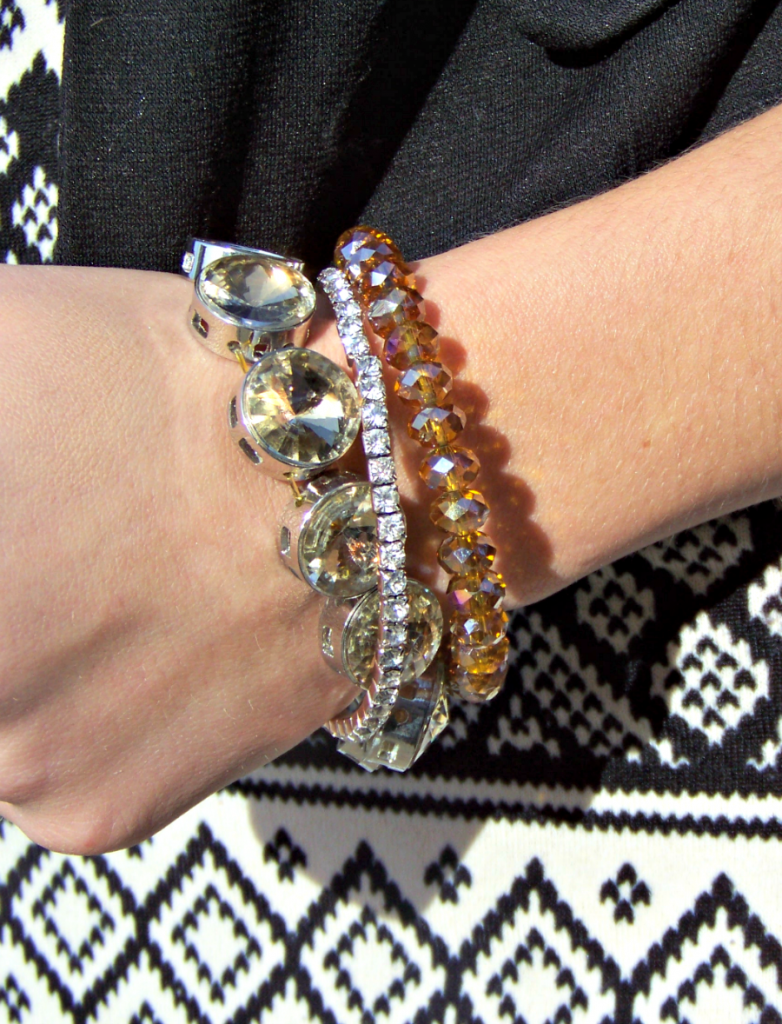 So, as you may have noticed, it doesn't take a TON of money to create a cute outfit! It's all about creativity…so have some fun with your clothes and accessories, try some things on you might not originally pick out and you might just be surprised with what you can come up with!
Comments
comments