A while back, Julie from It Freezes Beautifully and I agreed to embark on a journey to motivate each other to get a little more creative. We decided the best way to do this was to plan a joint blog post and share our projects together!
Julie really outdid herself I think! I totally love how hers turned out. Find out how she made this here!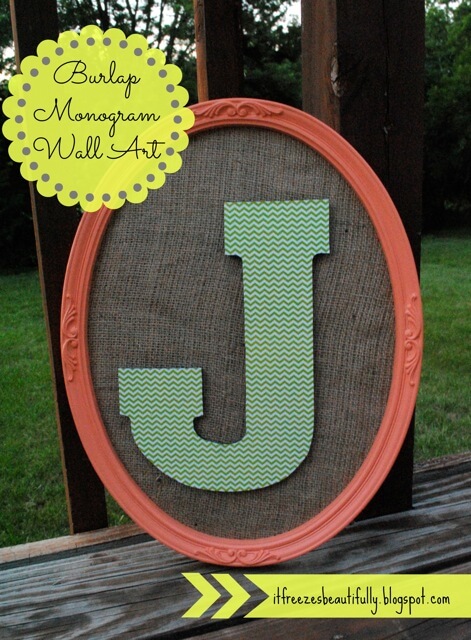 I've been planning on doing my project FOREVER but never got around to it…until now.
I needed a little inspirational quote to help decorate my office with – to give it a little more personality.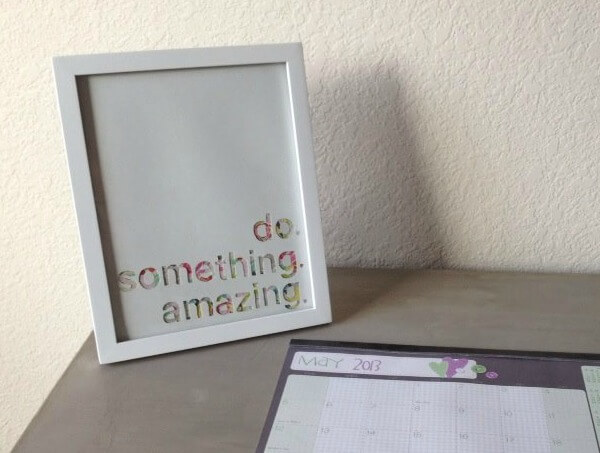 This project is quick and easy. All you'll need is:
– Poster board or Card Stock
– 1 piece of scrapbook paper
– An exacto knife
– A picture frame
– Stencils (unless you're good at free handing)
First, trace your saying onto your poster board.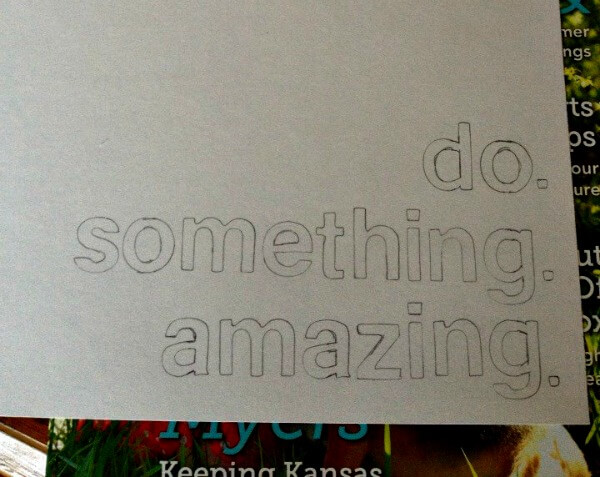 Then use your exacto knife to cut out the letters. This is my least favorite part. I thought I would have improved since the last time I attempted using one to scrapbook in high school, but apparently that's not the case. I guess I'm missing some great technique.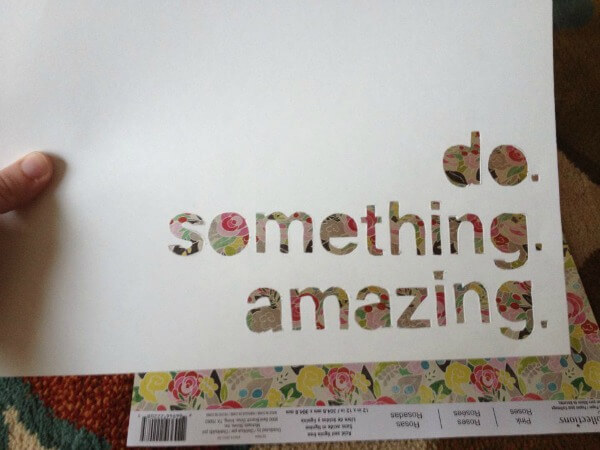 All that's left to do now is tape/glue the scrapbook paper to the back of the poster board (I used tape) then glue the middle of the letters back in and frame it!
Ta da!!
That's it. And because I wouldn't be blogger without showing you every angle of my project, you're welcome! Don't forget to go check out Julie's project!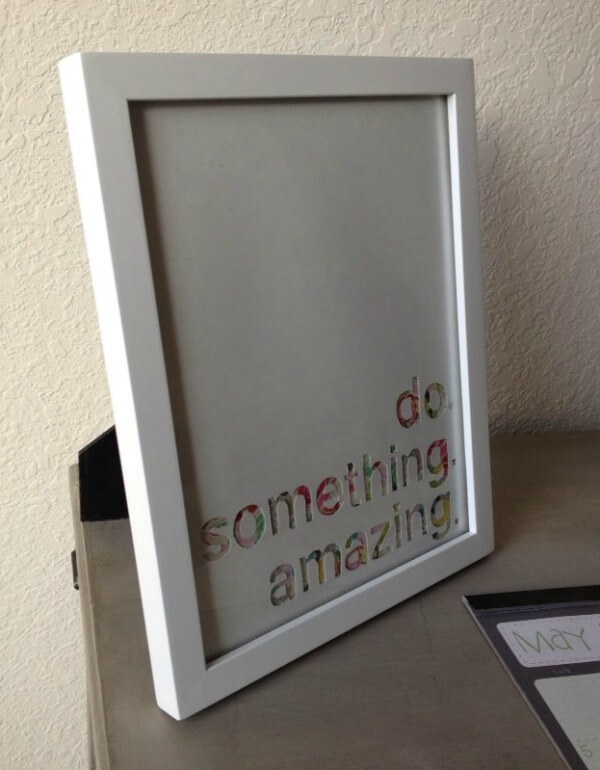 Comments
comments