Today was perfect!  It was warm enough to walk out and about but still fall boot wearing weather, which is my FAVORITE.
I finally made it to Parkville, MO to check out the antique stores and city. It was pretty neat. I guess I didn't expect it to be so …..I'm not sure the words. Historic comes to mind…as well as cultural….but I don't think those are adequate descriptions. Anyways, it's a quaint little part of the city that would be perfect for taking pictures.
Pretty fall family pictures have been flooding my Facebook lately so it's been on my mind. 
The trees were all a beautiful shade of yellowy orange. At one point we were kind of lost driving down a residential area and the trees lined the streets of historic bed and breakfasts and houses….SO PRETTY! Unfortunately, I didn't capture a picture of it!
I did get a couple other pictures, though.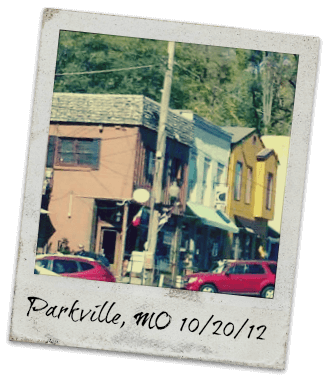 While walking the streets, we came across two women painting on the side walk. When I asked if I could get a picture, one of the women, Cathy Kline, explained to me that they were painting portraits of the city of Parkville for an art show of sorts that will be taking place in December. For more information about Cathy Kline, you can check out her blog.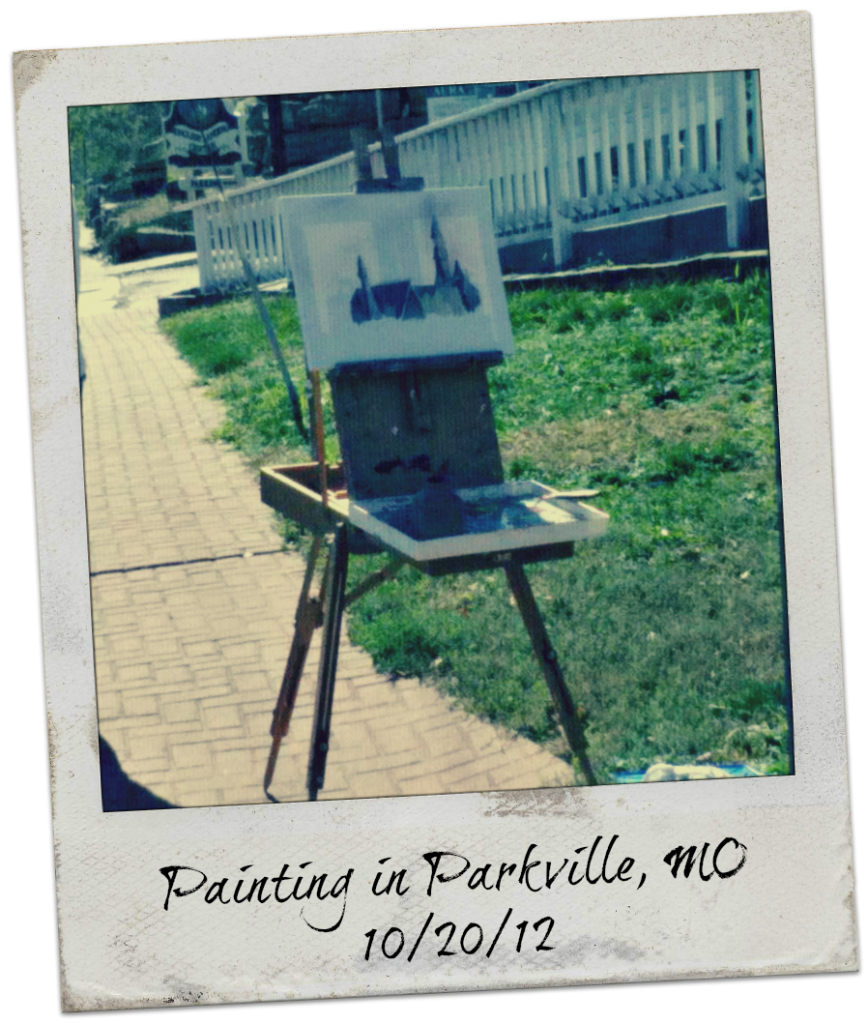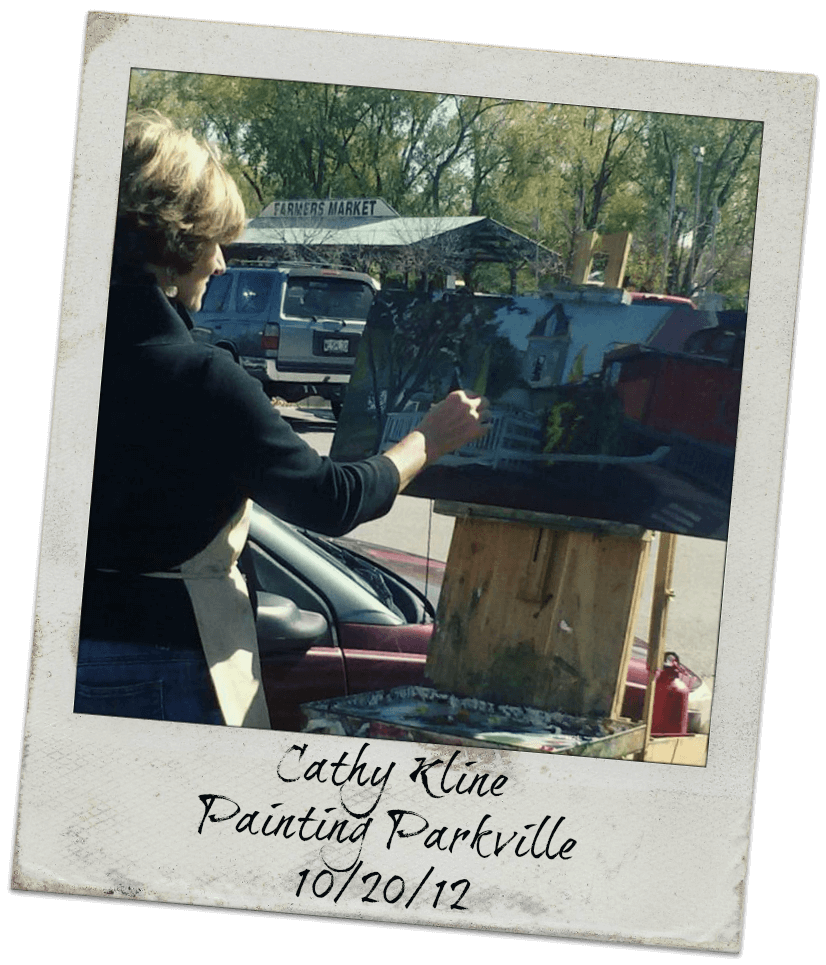 This is the view I had of what she was painting. Her picture obviously looks much better than mine taken with a phone camera!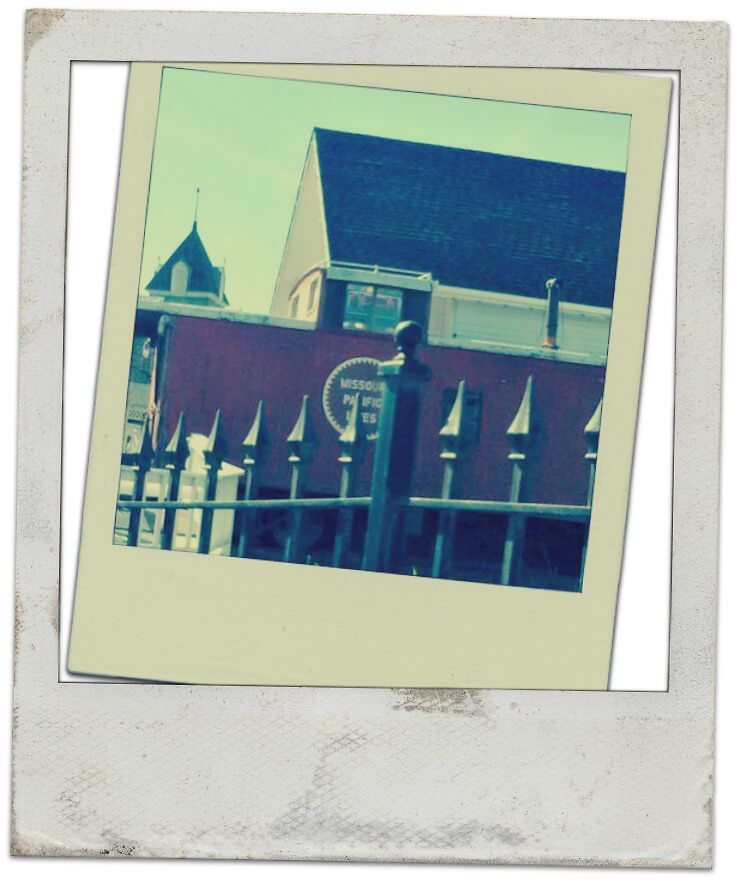 Aside from that we explored 3 or 4 little antique shops but didn't end up buying anything. I like to go look around antique shops for ideas, but they seem a little too overpriced for me. Especially since a lot of the stuff I can find somewhere at my parents' house for free!
Once I got home, I was motivated to finally finish a couple projects. After a trip to Hobby Lobby, I was ready to be productive.
I FINALLY finished my friend's birthday present, which is a Dry Erase Calendar made from a picture frame and scrapbook paper. Originally I tried to use burlap but that didn't work out for me. After about 4 burlap fails, I decided to check out the scrapbook isle and found some red burlap patterned paper which worked so much better.
Sometimes it's best just to go with the simpler option.
So, I was waiting for the frame to dry and sitting on the floor with the glass over the scrapbook paper, writing in the days with the dry erase marker,  I started explaining out loud how excited I was to finally have the project done with since it took WAY too much work, when I accidentally broke the glass to the picture frame with my knee! SERIOUSLY!!??? 
Like mid-sentence.
Guess I leaned over while I was talking… UGH!
I heard it crack and looked down. I was just like "Of course, this would happen!"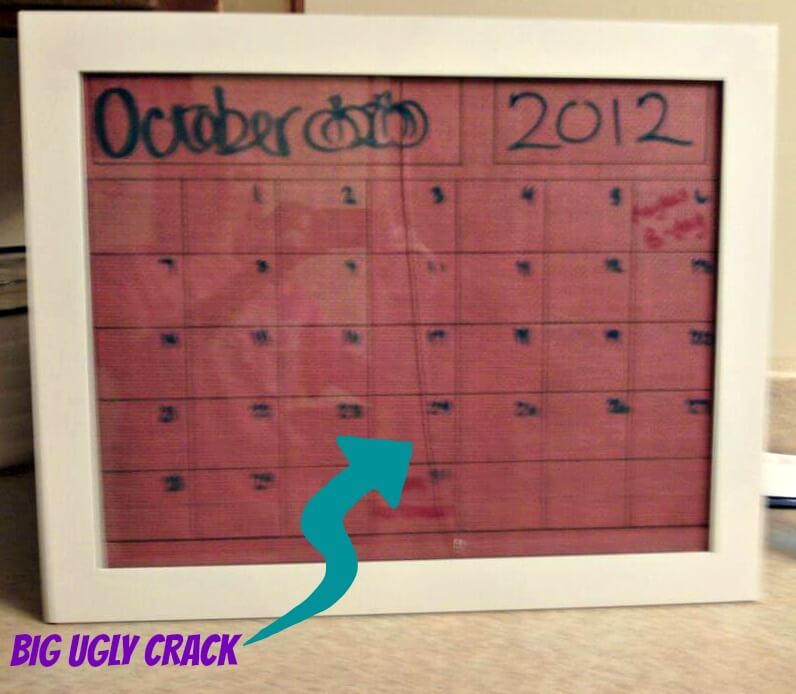 Good thing I happened to take notice of the glass inserts for picture frames in Hobby Lobby so I know exactly where they are!
On the plus side, I also redid both of the cabinet doors and I believe that I successfully mod podged BOTH of them with no bubbles! Yay me! 
Aside from the broken glass – I'd say it was a pretty productive day!
Comments
comments