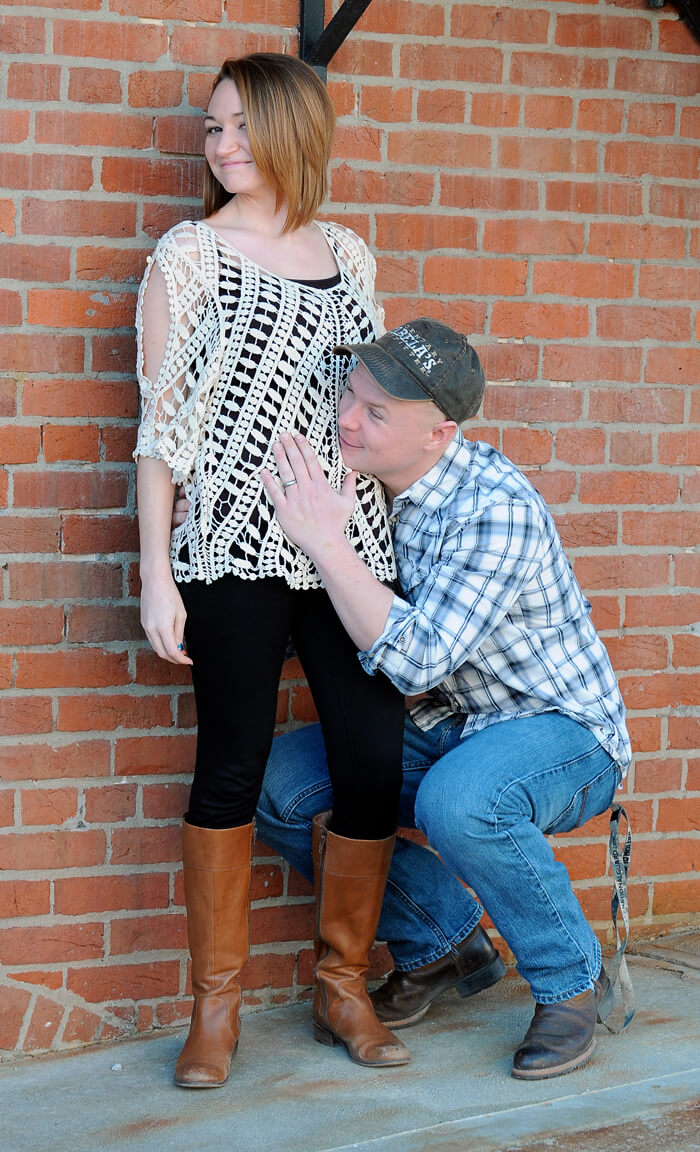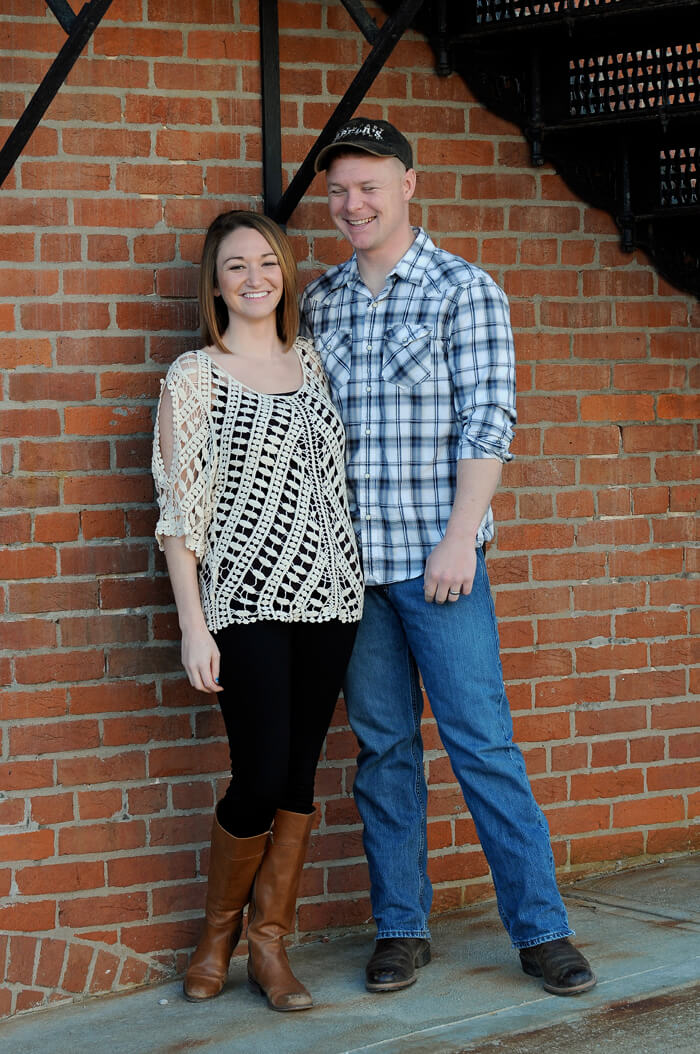 I can't make this kid act normal, so I gave up on proper pregnancy announcement photos. These will have to do! I already made the announcement on Facebook last week, then realized I hadn't published anything here for all of my non-Facebook follows. So…surprise, we're expecting! You didn't see that coming, huh?
We found out about 10 days before Christmas and told our families during the holiday celebrations as an added present. Keeping a secret for 10 days may not be a big deal for some of you, but for me it was torturous. I talk to my mom and sister almost every day and it's a miracle I didn't let it slip!
The video of my mom finding out is a pretty good one, she's been waiting to be a Grandma forever. Once when I was in college my sister and I happened to both be dating boys whose sisters' just had babies and mom told each of their moms how much she couldn't wait to be a grandma. I think I was 20 and my sister was 18. Thanks, mom. Now they're terrified we're going to trap their sons. Anyways, now she finally gets to celebrate being a grandma and you can see her silly little happy dance in this video.
I'll be 12 weeks along next Saturday and my due date is August 20 for now. We went to our first prenatal appointment last Tuesday and were lucky enough to get an ultrasound and see the baby move it's tiny little arms and legs. Everything checked out and was on track, so we are definitely happy about that! I scheduled my next appointment for my birthday, so maybe I can talk them into letting me see it again?? We'll see!