So I'm going to go into a little more detail about the booth situation today. I feel like maybe if I'm transparent here, hopefully it will hold me more accountable in "real life."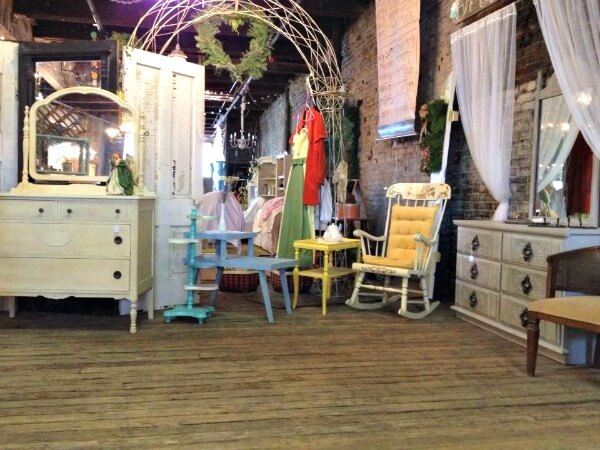 Lately the booth hasn't been doing so hot, and the fault is mine. I did really great the first two months, but since then, I'm not having as much luck. I'm making enough to pay my rent, but more than that, I'm making excuses for why my booth is never quite full enough.
I have no time.
Working a full time job makes it so hard to find new pieces.
I had too many social things I HAD to go to this month.
Life is too busy.
If I could go garage saling on a Thursday I'd find better stuff. 
Okay, can you see where this is going? I've been blaming it all on working full time and not having enough free time. But what I don't mention is that I am not missing any of my favorite TV shows. I watch at least two hours of TV every night. So maybe I'm not putting all the effort I could be into it.
And the other major reason is because I use my excuses to not find little stuff. Now my main focus is my furniture, so I'll never have a booth cluttered with little things, but many vendors have told me that the little stuff pays the rent, and the big stuff makes a profit.
Go back up to that first picture, and you'll see how empty my booth really is. Then there is the corner that I have a shelf with a few pieces of jewelry on it.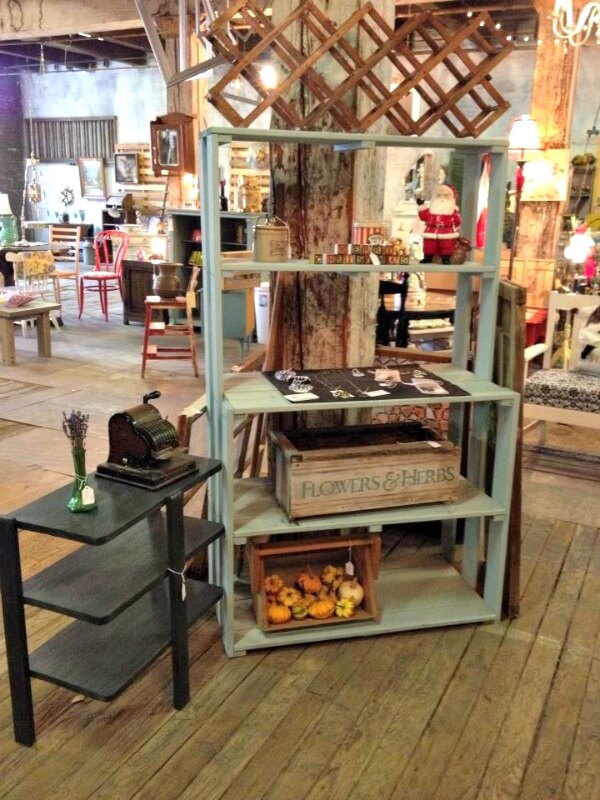 Do you see how bare this is???? There is barely any little stuff for people to pick up. Everything in my booth requires people to have a need for it, or at least a decent place to put it. I read that if someone can glance at your booth and see everything within 10 seconds, you do not have enough stuff to catch their interest. Umm….I fall into that category. 
Enter the good stuff. I'm done with making excuses and I'm finally accepting responsibility for whether things get done or not. And I'll be saying no to social activities that could be better spent working on this little side endeavor. And I'm not going to feel bad about it. Because I want my booth to be awesome for all the people who take time out of their busy schedules to support me by visiting my booth.
So many of my friends and family members, co workers, and even the boyfriend's coworkers have come to the West Bottoms to check out my booth. And while my booth will never be the highlight of the West Bottoms (the atmosphere of the whole place is worth coming to see), I don't want to keep telling them that next month my booth will be so much better.
I always wait until like two weeks before a sale to really get started. And life is funny, because those are always the two busiest weeks of my life. All of sudden, all friends want to meet for dinner or this and that comes up.
SO, this month it WILL be different. I'm working on projects all month long. Big and little. I'm making the boyfriend build me a wall so I can hang things and draw the eye up. Here's what I'm picturing: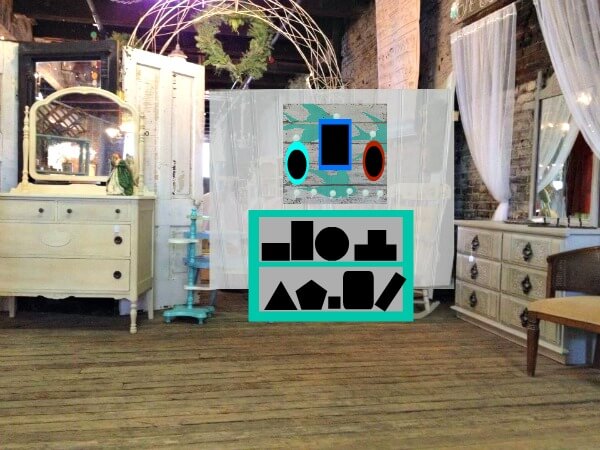 The "wall" will separate my both from the one behind me, and give me something to nail holes into. I'd like to hang a painted pallet (probably just in shades of breezy colors instead of birds) to add more layers and texture, and then hang stuff from the wall and the pallet. These would be little things like mirrors, picture frames, jewelry even.
I think Christmas season is a great time to do this, because who doesn't want a booth full of Christmas? I can hang lights and put up a tree and change the entire feeling of my booth.
Feel free to give me any suggestions you have, I'm totally open to ideas for improvement. What kinds of things do you like to see when you're antique/vintage/shabby chic shopping? 
Comments
comments