Don't worry, I'm not going to talk about being engaged again, except for ….oh wait, yah I am. I lied in the title. It was a trick. Maybe it's because that's been all I've been doing/planning/thinking about…wedding stuffs.
And actually, I kind of like it. I mean, getting suggestions from everyone all the time is kind of exhausting. But at the same time, I need opinions and feedback, so I don't necessarily want it to stop. And it's stressful in some ways, like making decisions and how much everything costs, but even after 4 days of real life planning, I can already see things coming together. Of course my mom and I have been getting ideas for a while, but we didn't start planning anything until it was official.
Also, I have no new photos and I'm not tired of this one yet, so you can see it again! :)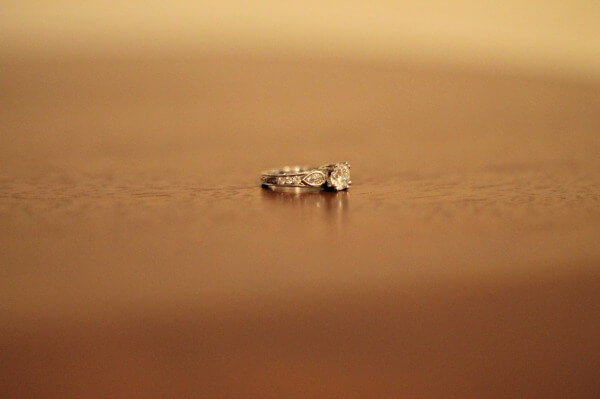 I know people get tired of hearing about this all the time. I can tell a couple people at work are already annoyed with me, but come on, can't I have just one week of being publicly obsessed?! Then after this week is up, I'll try to keep it to just my close friends and family. Sorry close friends and family, you know I can't keep anything everything to myself! I just don't understand why everyone expects you to act normal at a time like this. This isn't normal, I'M GETTING MARRIED. Weird.
Today a lot of big things are happening. My mom is officially booking our venue, I'm pretty sure I've decided on our photographer (although I'm bouncing the idea off of a few more people before I commit), and I've got a surprise for my friends that I'm meeting for dinner tonight.
I really want to show you guys the picture of the surprise, because I think it's a cute idea and was able to pull it off on really short notice (and because I don't like to keep things to myself), but some of these friends are on the internets…so I'll have to wait to show you until tomorrow, after the surprise is presented.
Also, I just got a text message informing me that my mom made an executive decision and bought some invitation kit from Wal-Mart. I am all about not spending $1000 on invites, I don't care how cool they are.
So anyways, that is just what is going on in my own little world. Thankfully we are not too busy at work this week, which is perfect timing, because my head is obviously still in the clouds.
Comments
comments