Alright so I took some pictures of what's going on in my room at the moment. Some of it is kind of embarrassing – but I'm working on it!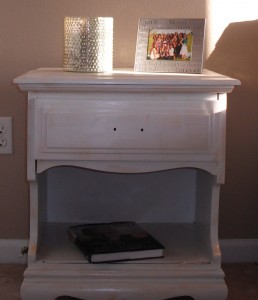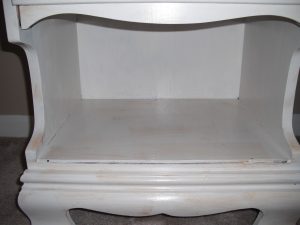 This nightstand was orginally a black one I got from a friend to use during college. When I changed the theme of my bedroom the black didn't really match, so I painted it a country white color that my mom had at her house. Then we used wood stain to give it a bit of an aged look. We just brushed it into the nightstand and then gently wiped it off with a paper towel until it was the color we wanted.
This is a really easy way to refinish any furniture you may have that doesn't need much extra work.
Obviously, I still need to get a neat handle for mine, but other than that it's finished. I would recommend letting all this dry for a couple days, because I moved mine a little too soon and things tend to stick to it if they're sitting on it for a while.
Comments
comments