This weekend I am working on another piece of furniture.
I know, I know. I said I wouldn't be doing anymore furniture until next spring. 
This is the last one. I'm making it specifically for someone who really liked the last cabinet I made. I found this cabinet/TV stand on Craigslist for $15 and I'll be painting it similarly to the last one, with the same pattern decoupaged on the door.
The Before: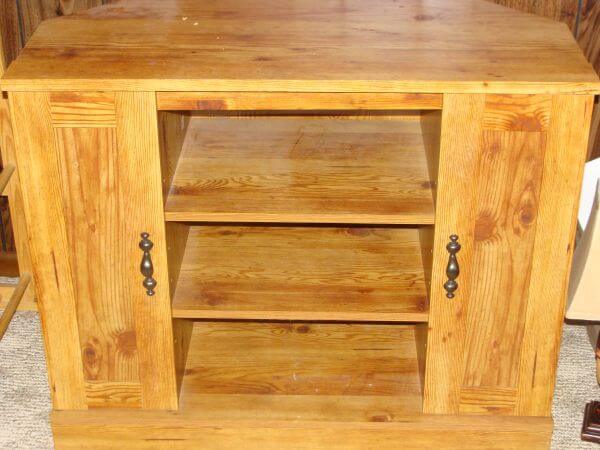 I really considered attempting some stenciling for this one instead of the decoupage, since it's something I haven't tried yet, but since I'm making this one for a particular person, I decided it was best not to experiment.
So far, I have all the different pieces painted (minus the backs of the doors and shelves). Once I finish the backs, I need to put on a protective coat and then I'll have to do is the decoupage.
I'm hoping to have this one done by tomorrow night. If I get it accomplished, this will be the fastest I've completed a project yet. 3 days!
Comments
comments