Hey friends!!
Monday, the boyfriend and I visited our new apartment to get measurements for furniture, so today I'm going to share some pictures. These are horrible quailty photos, just taken from my iPhone on a rainy day.
So you walk in and go up the stairs (our garage is going to be under our apartment). So obviously, this is where you walk into the apartment at.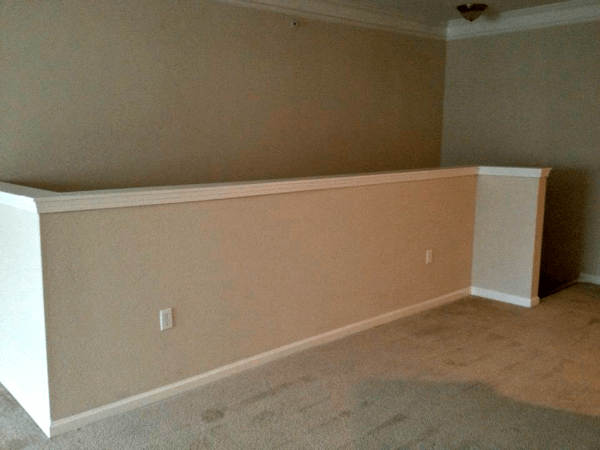 Right when you walk in, you have the dining area (although it's quite narrow so I don't know if we'll ever put a table there) and the kitchen. Will managed to get in some of the pictures as he was the one running around with a tape measurer measuring everything.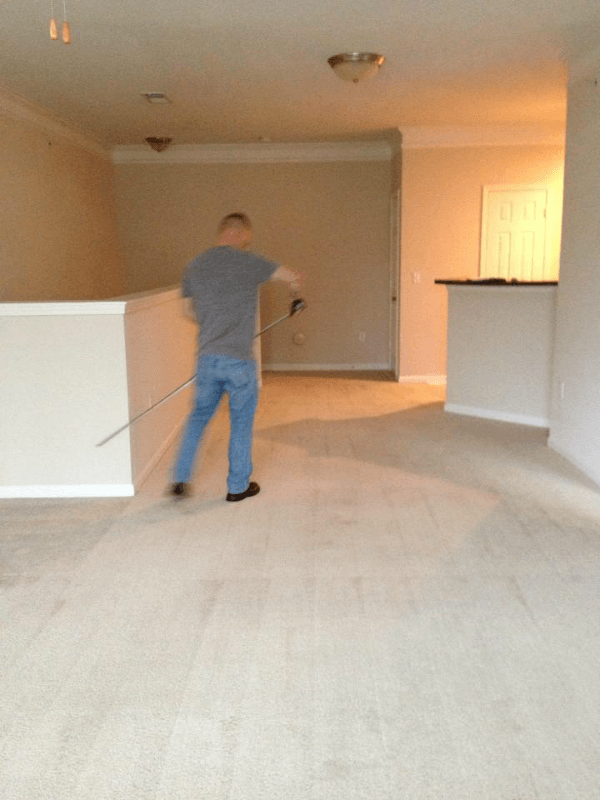 The kitchen is my favorite part of this apartment. Someday soon I'll post a picture of my current kitchen so you can compare. The one I have now doesn't even have a drawer wide enough to store silverware in. Talk about frustrating.
In this new kitchen, I'll have enough cabinet space for each pan to have it's own cabinet. And who knows, I might just do that for the fun of it!
The first door you see here on the left is a pantry, and the other leads to a tiny room that has the included washer and dryer. I love that they have their own little space with a door.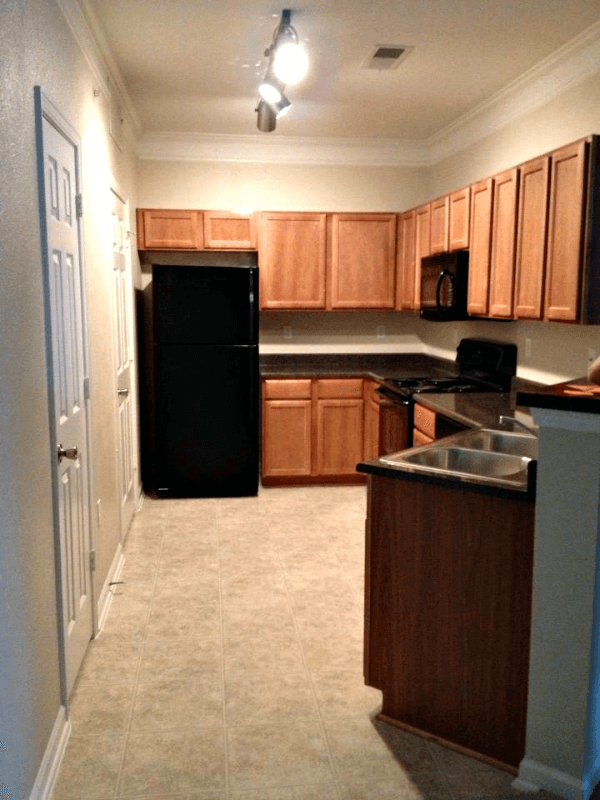 So much counter space!! (For an apartment anyways)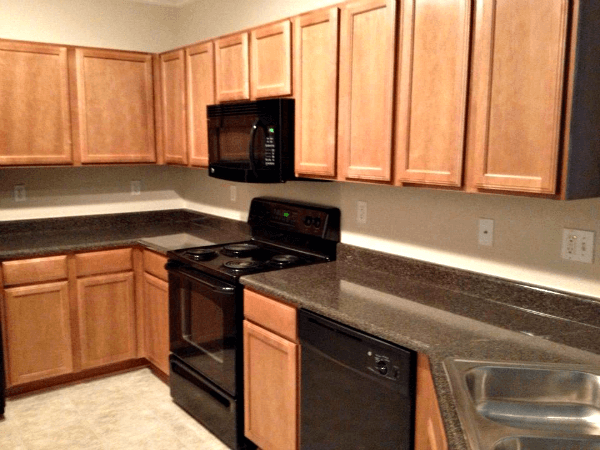 Warning – the following is one of the worst pictures taken – funny because there actually should be natural light helping this one out with the window there and all….
The living actually looks quite a bit bigger in person than in this picture. The TV outlet is to the left in that little nook, so it'll be interesting to see how we end up arranging everything.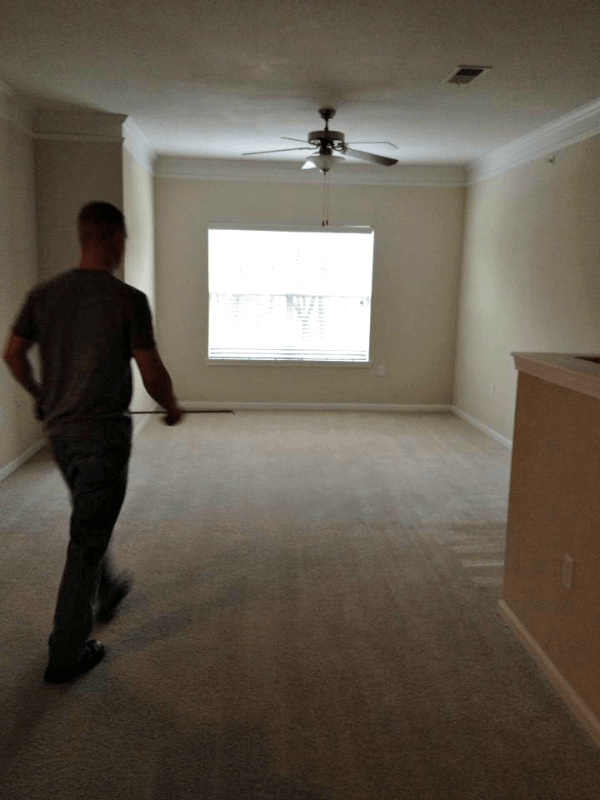 Ok, so the bedroom isn't all that exciting, but here it is. Just a square room. The windows let in quite a bit of light.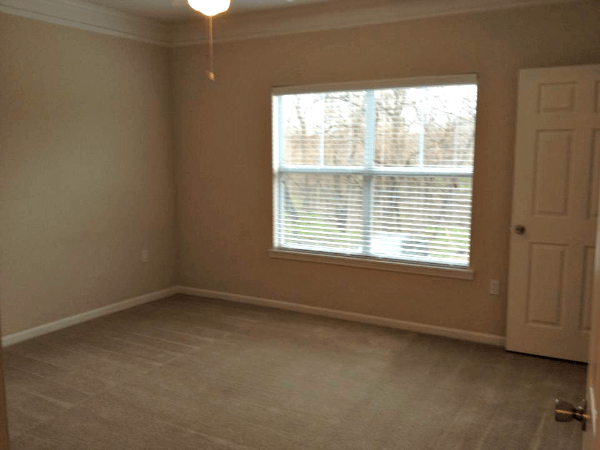 These people were really thinking. There is a small closet for Will….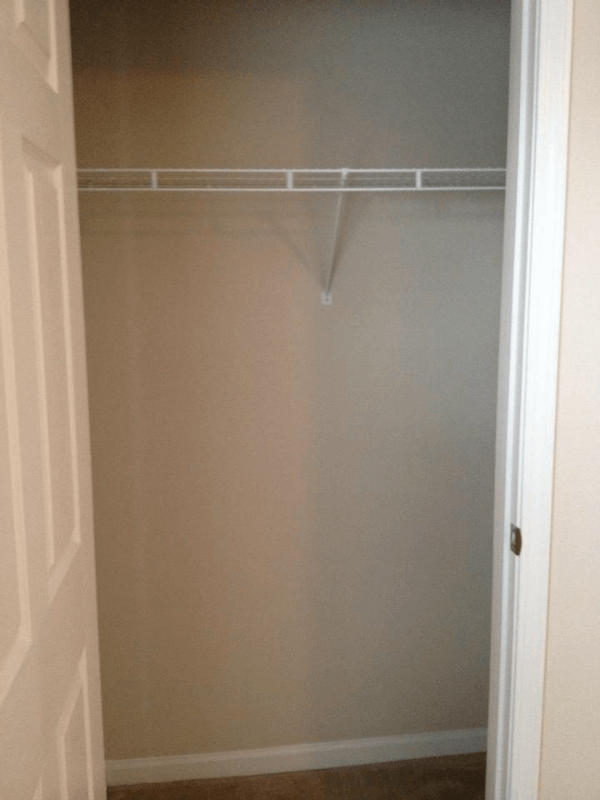 And a walk-in closet for me!! This will be my first walk-in closet, so I'm excited about that!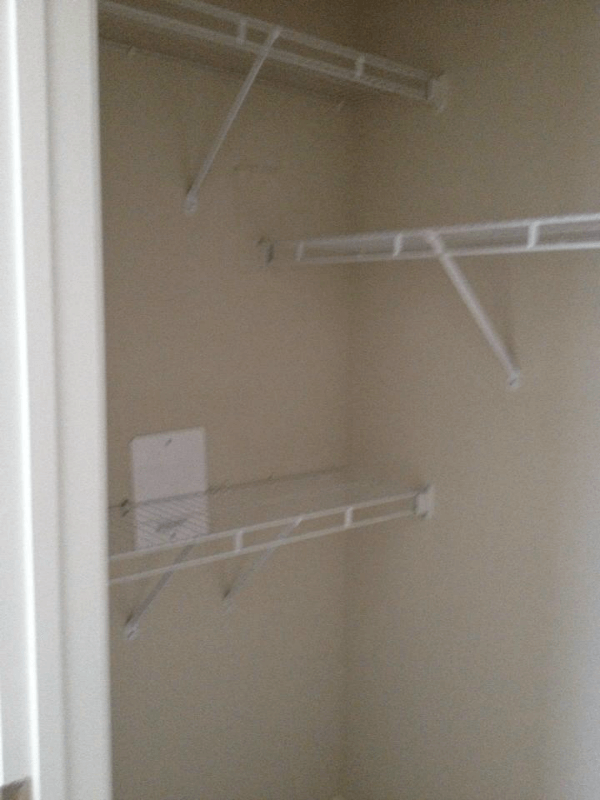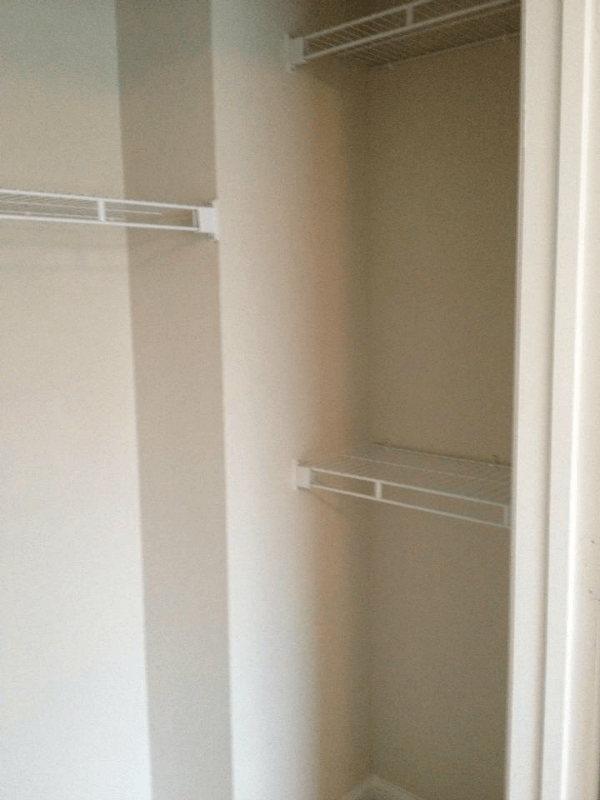 And although this is insignificant, we have do have a bathroom of couse. I'm a little worried about where we're going to put the towels…and all my getting ready stuff….
And a nice big garden tub!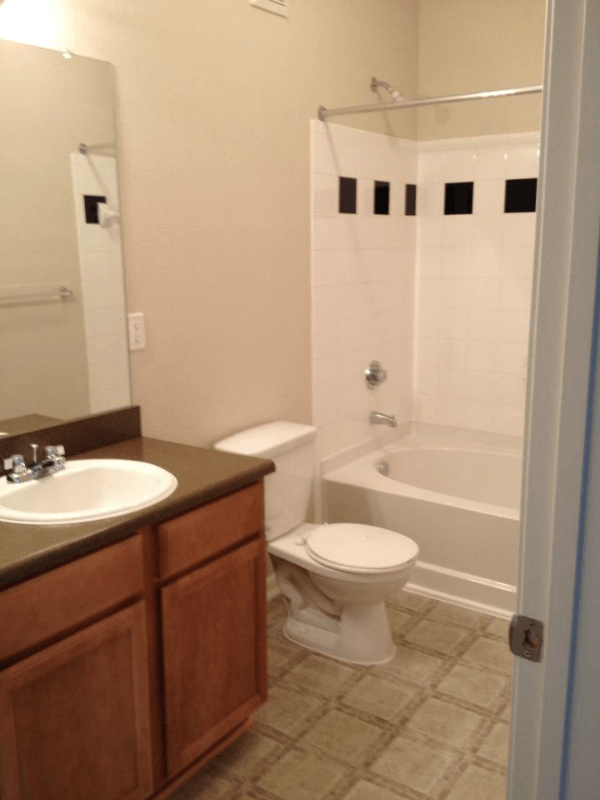 So that's it. We would have liked to have a two bedroom (so we could have an office/guest room), but after comparing prices, the garage was more important to us than a second bedroom. Especially since we (and by we I mean he) just bought a new super comfortable sectional that our guests can sleep on. Obviously we really probably won't have a ton of guests.
Anyways – I promise the after pictures will be much better! :)
Comments
comments