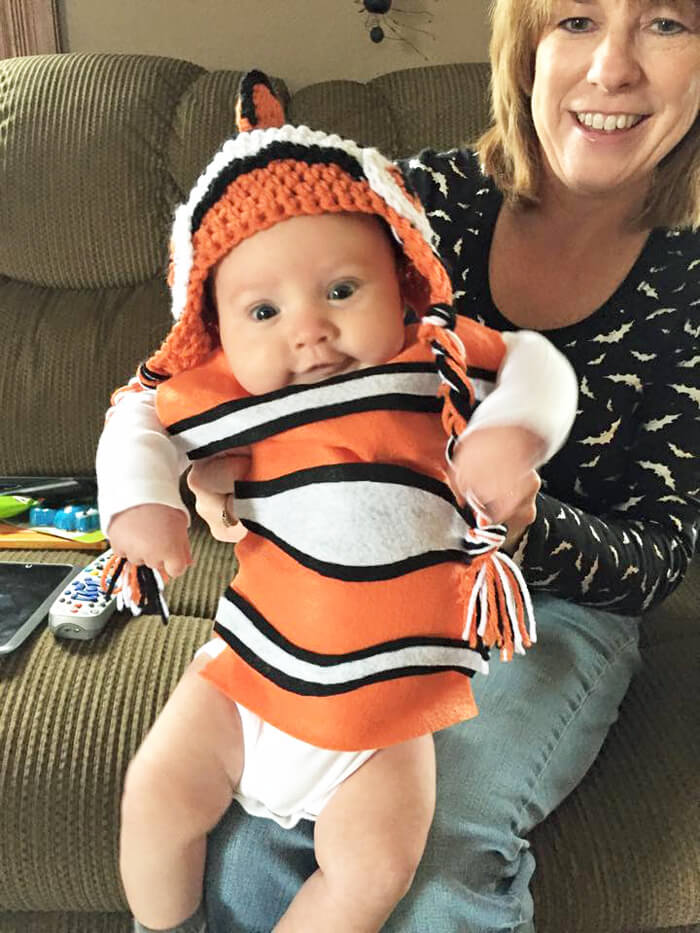 I have a confession: Halloween is not one of my favorite holidays. In fact it's probably one of my least favorite. I just feel like there is all this pressure to pick a costume that isn't overdone but that people will recognize and I don't enjoy the challenge. And then a 2 month old obviously doesn't get anything out of trick or treating, but you can't skip his first Halloween, it would be a crime!
So I decided on Nemo a few weeks ago, because it's one of my favorite movies. Quite honestly it's the only movie I can quote, and yes, I realize that's kind of sad, ha!
The original plan was to dye a white onesie orange and use felt for the stripes. You wouldn't believe how hard it is to find a plain orange onesie. But in true procrastinator's fashion I put off dyeing it until the night before and I didn't let it sit long enough, so it turned out pink. After making a failed mad dash Halloween morning in search of an orange outfit that would work, I decided to just make the entire thing out of felt and used fabric glue to attach it to the onesie.
I think it looks super cute in pictures, but what you can't see it how strong that glue smelled, so Graham was only Nemo for about a half hour, long enough to ooo and ahhh over him and take pictures. Which he obviously enjoyed…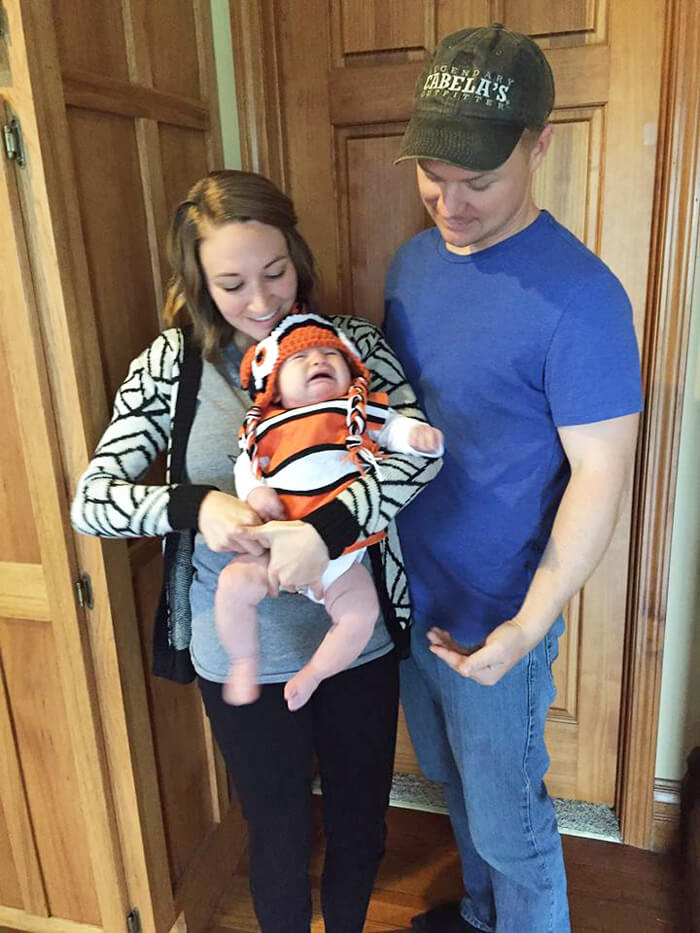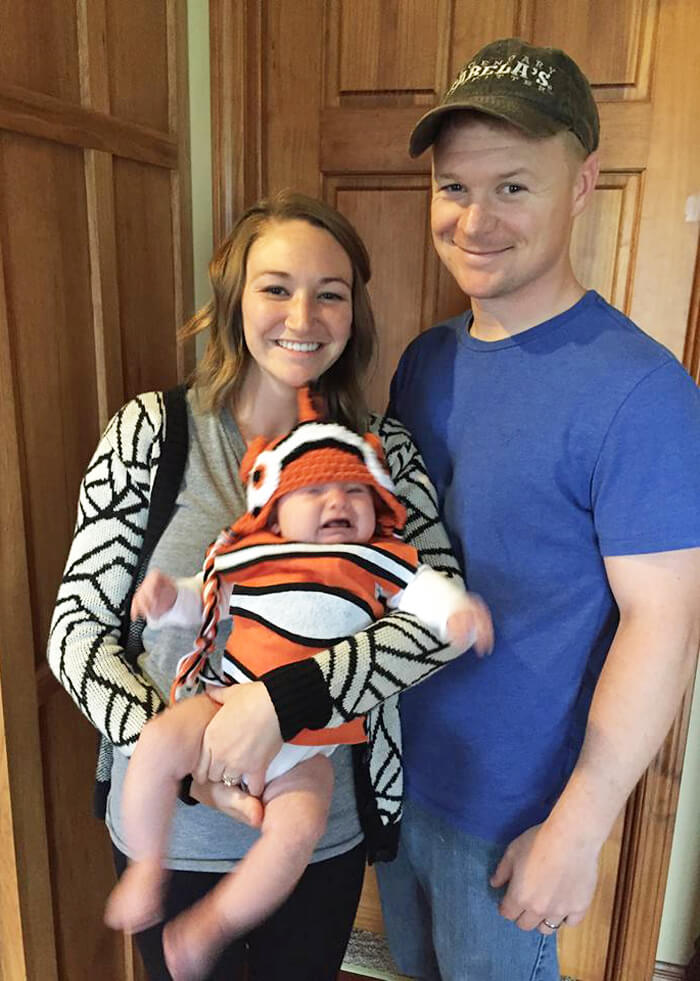 All that work for 30 minutes! But at least he was cute! On an unrelated note, I used a curling wand for the first time ever to curl my hair like that and I about lost 3 fingers in the process. I think I will be waiting until my hair is a little longer to continue using it. Or I'll at least let the blister on my thumb heal…
While Halloween isn't my favorite, I am excited for Thanksgiving! I have a cute little turkey outfit for him and football leg warmers (that Will hates) because turkey+football=Thanksgiving! :) The first year of milestones is pretty fun all in all!